Helpful Products & Incontinence Supplies for Aging Adults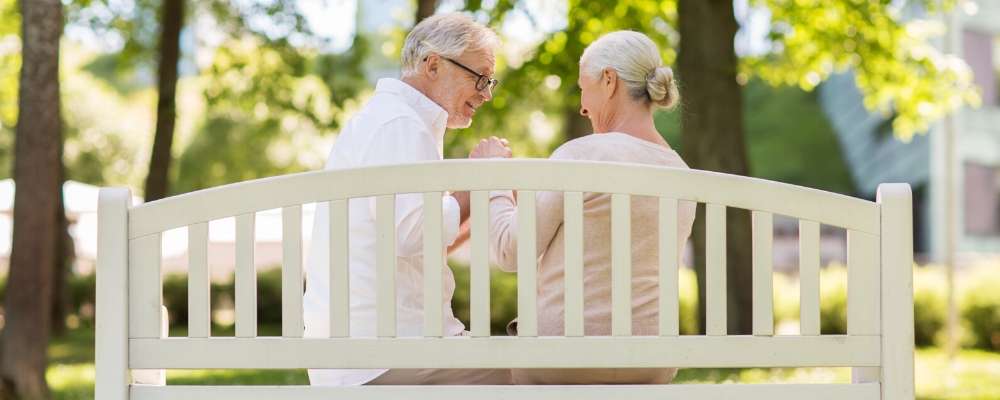 According to AgingInPlace.com, when caring for a senior loved one, it's important to ensure their activities of daily living (ADLs) are being met by a family member or a professional caregiver. Activities include self-feeding, dressing, bathing, showering and so on.
If you're a family caregiver you want your senior relative to be comfortable at home. If your senior is managing heavy incontinence then you may also want to know the products offering maximum absorbency and protection. Most senior diapers at medical supply stores do not offer the absorbency and incontinence protection needed for seniors managing heavy bladder or bowel leaks. Luckily, there are super-absorbent, high-quality diapers for seniors on NorthShore.com. Many adult diapers on the site are latex-free and offer leak guards for added protection.
Adult Bibs - Helpful for meal times and while administering medication, these extra-large adult bibs are designed especially for adults. The bib includes a built-in crumb catcher and protects against the lightest dribbles to heavier messes. The waterproof backing prevents spills from getting on clothing.


Washable Bed Pads – These can be used on bedding, furniture and in the car. NorthShore's line of bed pads offer durability for those looking for a more absorbent bed pad. Available in many sizes, these bed pads are machine washable and durable for any use.

Heating Pads – Lower back pain, shingles, and osteoarthritis are just some of the common conditions that affect seniors. It has also been proven that heat therapy can help seniors with improving cognitive functions that are associated with dementia, mood and memory recall.

Non-Skid Mats – Falls are one of many causes for many hip fractures in seniors. Make sure you have a skid-proof mat to use outside of the shower or bath area in your home.

Adaptive Utensils - Seniors with motor debilitating conditions such as Parkinson's will benefit from this. These special utensils for seniors have an extra-large grip, ribbed handle and are dishwasher safe.
Senior Diapers & Incontinence Supplies
If your loved one is managing incontinence it's important to find a product they can use to keep them dry and comfortable. Depending on the type of incontinence your senior is managing, there are styles of products to choose from.
We recommend tab-style briefs for individuals managing bowel incontinence. Tab-style briefs offer leg cuffs and a plastic backsheet to help with reducing odors. NorthShore Supreme Briefs are top-sellers which offer premium leakage protection and super-absorbent polymers.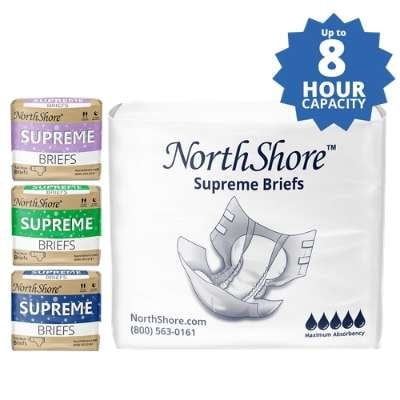 If your loved one prefers incontinence underwear similar to Depend Silhouette, a more absorbent option would be NorthShore GoSupreme Underwear. Offering up to 8 hours of protection, this underwear offers a comfortable for individuals with thinner legs.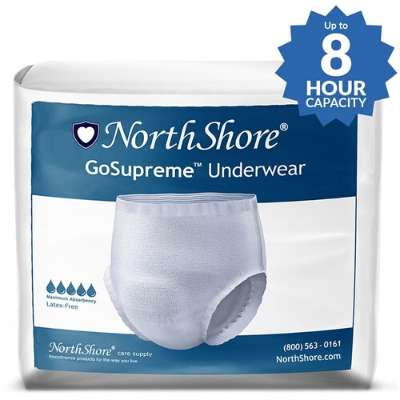 At NorthShore there are many options for aging adults. Overnight adult diapers and other supplies can help to keep them comfortable at home. Incontinence products for seniors should be comfortable when worn, meet their unique needs and keep them dry. Call NorthShore to find the best product for your loved one. NorthShore's discreet home delivery protects the privacy of the family while offering kind, caring service seven days a week.



You must have an account to save your Favorites List.