A Guide to Managing a Diagnosis of Dementia & Alzheimer's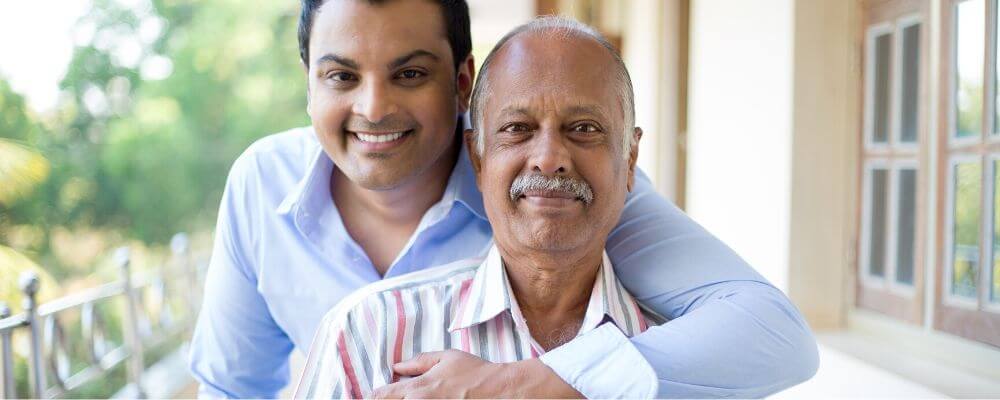 It can be difficult to determine whether a loved one with dementia needs help with commonplace activities of daily living, and even harder to arrive at a decision as to what level of care they need. Family members may have widely divergent views on what should be done and who should take the lead in deciding. The daily needs assessment checklist is an instrument designed to help people arrive at some decision based on the input of those close to the situation. According to the Alzheimer's Association, the purpose of the assessment checklist is to gain a better understanding of needs and abilities and determine what actions should be taken in a care subject's best interest. It's a detailed rundown of tasks requiring varying levels of cognitive and motor ability.
Bear in mind that it's helpful to have a plan in place for conducting an assessment. A carefully designed plan provides a simple blueprint for carrying out an effective, comprehensive daily needs assessment. It can also save time and prevent disagreement among the stakeholders who participate in it.
Family members are asked to check the appropriate level of functionality for an extensive list of tasks, including "Accomplishes alone," "Needs some help," and "Needs much help." The tasks are organized according to whether they fall under the heading "Activities of Daily Living" (ADL), "Instrumental Activities of Daily Living" (IADL) and "Environmental Safety."
Gauging Your Loved One's Level of Mobility & Cognitive Awareness
ADLs, which are the least complex and demanding tasks, are activities that people should be able to do instinctively, things everyone's been able to do since early childhood. Bathing, grooming, dressing, toileting, walking and the ability to stand up and get out of bed or a chair are all assessed. If it's determined the care subject can no longer perform these activities, it means that help is needed in order for them to function. If cognitive and motor functioning have clearly been compromised, the individual has reached a serious stage of mental deterioration.
One such area that individuals with Alzheimer's disease eventually need assistance with is toileting. There will come a time when the patient will be bedridden, making adult diapers a necessity. Verywell has a great article on how to change diapers of a bedridden individual, detailing the process step by step as well as listing the necessary supplies. An adjustable bed and the help of another individual isn't required, but it will make things a lot easier. It will also be beneficial when learning to change bed sheets while the patient is still in them. Once you get the hang of it, you'll be able to safely and easily maneuver your loved one to each side of the bed to provide them with clean sheets.
Gauging Your Loved One's Level of Independence
Instrumental Activities of Daily Living are more complex activities, those that are directly related to independent living. More specifically, they're the day-to-day tasks that enhance one's quality of life, but aren't absolutely essential to caring for oneself. IADLs are assessed in order to evaluate individuals in the early stages of Alzheimer's. They include shopping for personal objects, transportation, doing the laundry, cooking meals, doing housework, managing finances, and using the phone. As an Alzheimer's patient's condition progresses, these abilities, as well as their capacity for driving, gradually worsen (there are a number of transportation options for individuals who aren't able to drive anymore).
The care subject's ability to see, hear, remember things, make decisions, maintain balance and sustain energy levels are also assessed based on whether and how extensively each has been affected. The Environmental Safety category is used to get a clear understanding of the care subject's environment, how safe they are in the home, and whether any physical barriers are needed (or if any can be removed).
Based on the results of the needs assessment checklist, family members and other stakeholders can determine what living aids would be most helpful given the care subject's capabilities and limitations. For example, if eating is found to be a problem area, soft-grip utensils and non-skid bowls and plates would be indicated. If they're struggling to get dressed in the morning then dressing sticks, which help in pulling on pants without having to bend over too much, would be a particularly useful living aid.
Determining what level of care is needed for an Alzheimer's patient is a key step in the caregiving process. It's difficult to do your best for a loved one unless you understand the level of their incapacity and the urgency of their care needs. The needs assessment checklist is an important tool for improving a loved one's quality of life and well-being, and for allaying any fears or uncertainties that family members may be harboring.
About the author
You must have an account to save your Favorites List.