Caregiver Tips & Advice During a Health Crisis Like COVID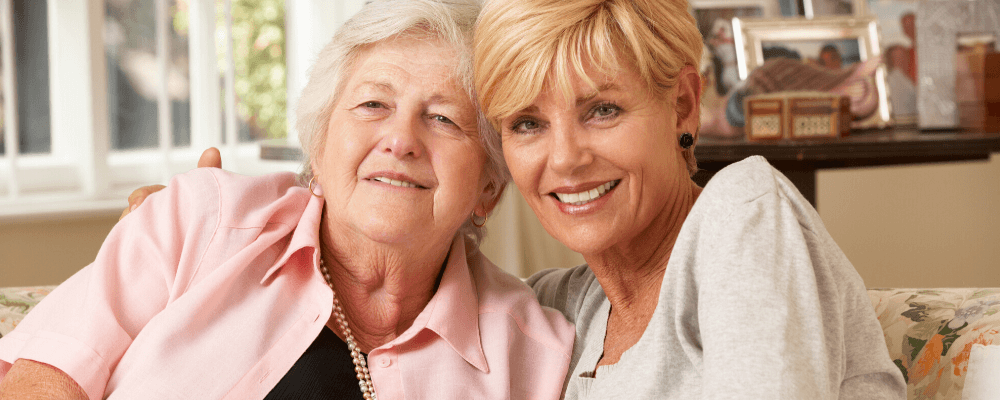 The COVID pandemic put much of our world on pause. Millions lost jobs or have seen a decrease in work hours and incomes. Small businesses are closing or struggling to stay afloat. In the U.S., hundreds of thousands have been or are sick and tens of thousands have died. Many American families have found themselves caring for sick loved ones.
Life is very, very different for everyone.
Life is especially different for caregivers. More than 40 million people in the U.S. care for a loved one or friend, and many are also usually employed. With stay-at-home orders, decreased incomes, difficulty getting supplies and the lockdown of many hospitals and health care facilities due to COVID-19, the stress on caregivers and those they care for is at an all-time high.
What can caregivers do to cope with and reduce stress? We have a few suggestions for ways to help.
Make the Best of Stay-at-Home Orders
Stay-at-home orders are critical to keeping people safe. Social distancing, according to the CDC, works. However, caregivers who live with a loved one know it is impossible to keep their distance while providing necessary care, whether it is for adult incontinence, a chronic medical condition or other issues.
Caregivers should wash their hands frequently, wear gloves and a mask when possible, and keep commonly used surfaces such as countertops clean and disinfected. Since outside caregiving services and day programs have been eliminated or significantly decreased, more and more families bear the caregiving burden. This puts an even greater strain on those of us in this role and adds to the stress of this already difficult time.
Carve Out 'Me' Time
Due to the COVID-19 pandemic, family caregivers cannot leave their homes to get much-needed breaks and can be at higher risk for stress. Spending 24/7 with loved ones will usually result in getting on each other's nerves, which is normal. Find ways for everyone to have alone time and space. Go out in the backyard when a loved one is eating. Read in another room while the other person works on a puzzle. Watch a movie together where a conversation is not needed but there is still a connection and your loved one is safe.
Apply for Assistance
Losing a job and/or having hours cut can be devastating to those on a strict budget. A dramatic loss in income creates worry and stress for everyone in the household.
While such a situation can be a terribly depressing time, it is also an opportunity for action. Apply for unemployment ASAP. The CARES Act extends unemployment benefits so even if someone didn't qualify previously, they may now be eligible. If possible, reach out to family members for financial help. Contact a local food bank or Meals on Wheels. Contact creditors, landlords and/or mortgage companies to see if they can defer payments for a few months.
Be Healthy & Reduce Stress
There is nothing more stressful than not being able to pay bills, afford basic necessities such as food, or be cooped up in the same setting day in and day out without being able to go out. It is critical to focus on eating right, getting enough sleep and reducing the overwhelming stress that may be experienced at such a time. Also, look into caregiving resources for help.
An easy and inexpensive idea is to just breathe. Close the eyes. Take a deep breath. Repeat. Stress reduction is important in being able to take action, replenish energy and take care of yourself and others.
Get & Give Information
Not being able to visit loved ones in the hospital or skilled nursing center can be difficult and frightening for caregivers. We are used to being right by their side, most or all of the time. Right now, that can be dangerous for everyone. The idea of having a loved one in a health care setting is more stressful than usual because of lockdown procedures limiting communications and prohibiting visitors. As caregivers, we now have to become pros at advocating for loved ones and keeping in constant communication with staff at hospitals and facilities caring for them.
The best we can do at this time is to get and give information over the phone. This is not ideal since hospitals and care facilities are busier than ever so enlist an advocate within the health care system such as a social worker. Are medical records available electronically? Check on blood work and other test results once they are posted online. Ask the primary care physician to obtain additional information from the hospital.
If possible, keep in contact with loved ones by phone or text. In situations where loved ones cannot communicate, talk to their health care professionals to be kept apprised of their condition.
Obtain Necessary Supplies
The lack of easily available everyday supplies is maddening. Caregivers needed Personal Protective Equipment (PPE) before anyone even knew what PPE was! Why is there a shortage of gloves and masks we need to provide care? And where is all the toilet paper? Luckily, caregivers are usually both persistent and creative.
Use Quality Incontinence Products
Incontinence supply stores, such as NorthShore.com, offer an array of super-absorbent products to help caregivers during the day and night. NorthShore's MEGAMAX briefs offer up to 12 hours of absorbency while other products offer up to 6 or 8 hours of protection. I personally use NorthShore products and personal care accessories for my brother Robert.
Everyday Caregiving Tips:
Call a Health Care Professional - A home health nurse, doctor, caseworker or possibly pharmacist might be able to help order supplies. I personally have had luck with a home health nurse who was able to get gloves and alcohol prep pads. We also had luck with ordering gloves through an online company.

Create Online orders in the Middle of the Night - A friend gave me this tip and said product availability and available delivery times were better in the middle of the night.

Take Advantage of Senior Hours - If possible, take advantage of the early hours some grocery stores are setting aside for older adults or those with serious health conditions. I do not know if being a caregiver of someone will get you in early, but it can't hurt to try. Supplies seem to be more plentiful during these hours – even for paper products!

Ask Friends and Neighbors - If there is a positive in this pandemic, it is the connection people are creating with others. Neighbors are helping neighbors and friends and families are finding creative ways to help one another. Ask people, even if you don't know them, where to find something you need.

Check Non-Traditional Suppliers - Some essential businesses are now selling things such as toilet paper and paper towels. Check stores like Home Depot or Lowes for disinfectant wipes and toilet paper. There are even restaurants selling essentials such as rolls of toilet paper and tissue!

Make a Mask/Face Covering - Homemade masks and face coverings are very popular. There are many DIY sites available but this one has directions for a no-sew version and one that requires sewing.
As a fellow caregiver, I can attest to the fact that caregiving is more challenging than ever right now during this pandemic. But I also know we will get through this.
Stay safe and stay well. And, take care.


If you are caring for someone who is managing incontinence, please feel free give our Customer Care & Service team a call at (800) 563-0161 or visit our Caregiving Essentials Page for medically necessary supply ideas.


Trish Hughes Kreis is co-author of the 365 Caregiving Tips: Practical Tips from Everyday Caregivers book series and works as a full-time Legal Administrator. She is also a freelance writer who advocates on behalf of her disabled youngest brother, Robert. Robert lives with intractable epilepsy, has an unwavering faith and delightful way of declaring everything excellent. Robert has lived with Trish and her husband, Richard, for several years and they do their best to keep him in a never-ending supply of Rocky Road ice cream, happy, healthy, and, of course, excellent.


Please login to access your saved items list. If you don't have an account, create one today to start your list.