I Have a Cancer Diagnosis: Will I Have Incontinence, Too?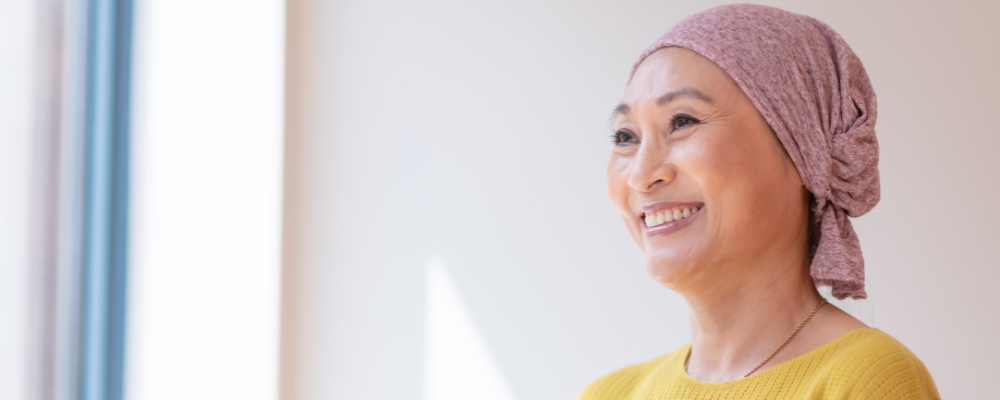 Loss of urine control is among the many fears people may experience upon a cancer diagnosis, but incontinence does not always occur with cancer.
There are many causes of bladder incontinence, including cancer and cancer treatment. Arm yourself with knowledge about incontinence and cancer to help you manage it.
Does Cancer Cause Incontinence?
According to the American Cancer Society, certain types of cancer or cancer treatments can be among bladder leakage causes. Control problems may be the result of tumors pressing on the spine or the bladder, or muscles in the bladder, bowel or pelvic weakening resulting in lack of urinary control.
In addition, radiation or chemotherapy can cause incontinence, and bladder leaks may be a side effect of some medications. Loss of bladder control after surgery may also occur.
So while cancer itself is not a direct cause, people with cancer may be more likely to experience urinary or bowel incontinence. Also, certain types of cancer may increase the incontinence risk.
Bowel Cancer Incontinence
Fecal incontinence can be a sign of colorectal cancer, which is one of many reasons it's important to pay attention to consistency and regularity of bowel movements. Speak with your doctor about any persistent change to bowel movements, including leaking.

The National Association for Continence (NAFC) lists radiation treatments as another possible cause of incontinence.
Incontinence with Ovarian Cancer
It's easy to think that bladder leaks are just a natural part of getting older for women, but urinary incontinence might indicate something more serious. A change in urgency or frequency of urination can be a sign of ovarian cancer, according to the Centers for Disease Control (CDC), as the mass presses on other organs in the body.
Speak to your doctor if you've recently begun experiencing incontinence. Cancer is just one of many causes of bladder leaks. Identifying the type and cause of incontinence can help you and your healthcare provider decide on both treatments and management.
Prostate Cancer Incontinence
The CDC reports that changes in urination frequency and urgency, as well as difficulty emptying the bladder, can be a sign of prostate cancer, among many other conditions.
After recovering from prostate cancer, bladder or bowel incontinence may also occur. Surgeries and prostate cancer treatments, or general pelvic muscle weakness, can trigger incontinence. Discover how common it is as well as tips to manage urinary incontinence after prostate surgery in the NorthShore blog.
How Can I Manage Temporary or Permanent Incontinence Due to Cancer?
If you're experiencing incontinence, whether temporary or chronic, as a result of cancer or treatments, your health is most important. Work with your physician toward recovery and discuss possible treatments, as well as exercises to train the bladder and bowel and strengthen the pelvic floor.
As you focus on regaining your strength and health, incontinence products such as liners, guards and protective underwear can help you live worry-free. NorthShore products are designed with real people's needs in mind: resistant to odors, sagging and leaks to keep you dry, comfortable and confident.
Explore all NorthShore incontinence supplies or call us at (800) 563-0161 to chat about what's right for your needs today.
NorthShore does not intend for this article to replace professional medical advice, diagnosis or treatment. For questions or advice regarding a medical condition, make sure to speak with a doctor or other qualified healthcare provider.
Top-Rated Incontinence Product
Please login to access your saved items list. If you don't have an account, create one today to start your list.