Your Recipe for a Heart-Healthy Valentine's Day
February is American Heart Month, so there's no better time to think about how to keep your heart healthy and strong. While striving for good health is important every day, Valentine's Day offers a chance to review and reset our goals.
Monitoring heart health is important for the entire body, as people with heart issues commonly suffer from urinary incontinence as well. Check out these five ingredients to create a heart-healthy Valentine's Day, any day of the year.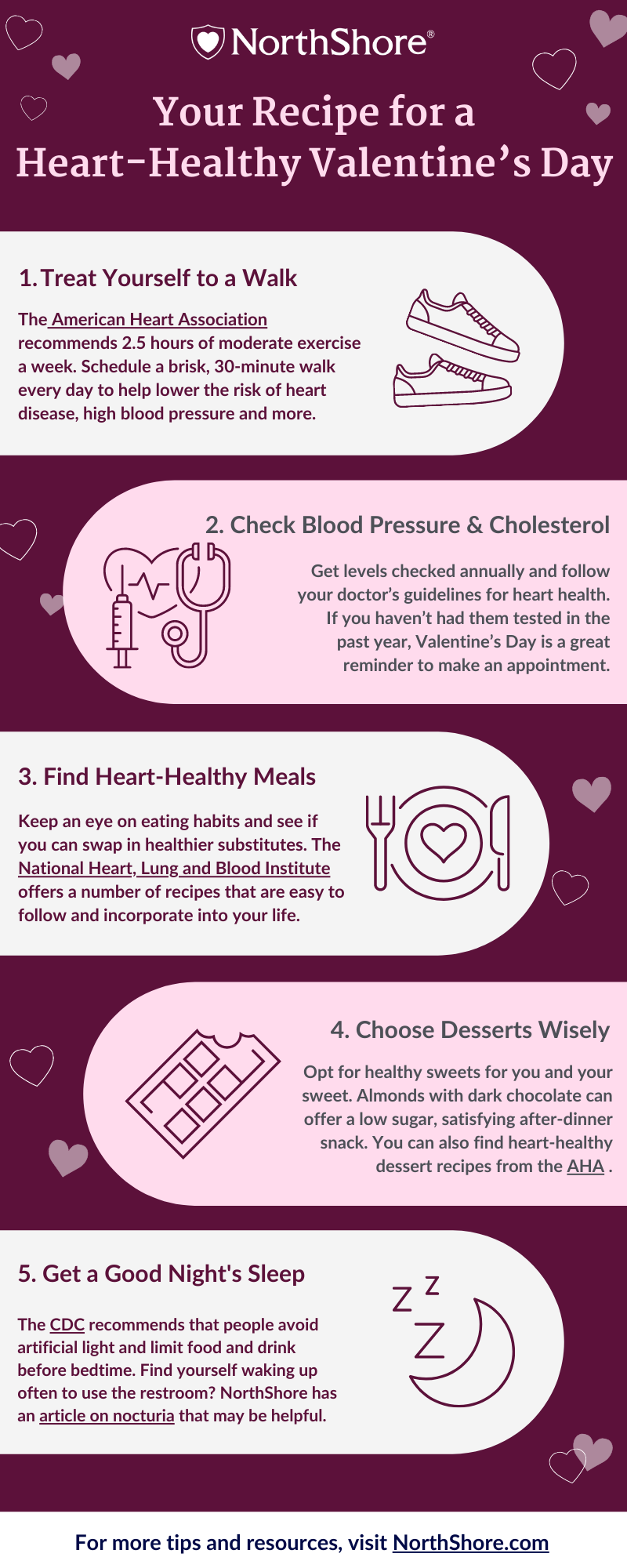 Sources: American Heart Association
National Heart, Lung and Blood Institute
Center for Disease Control and Prevention.



These steps may help with living a heart-healthy lifestyle. For supplies to keep you dry, fresh and comfortable, visit

NorthShore's Incontinence Products Page

or call (800) 563-0161 to get personalized tips and recommendations.
This content is not intended to be a substitute for professional medical advice, diagnosis or treatment. Always seek the advice of your physician or other qualified health care provider with any questions you may have regarding a medical condition.
Popular Incontinence Products
Please login to access your saved items list. If you don't have an account, create one today to start your list.