This Heavy-Duty Adult Bib Will Keep Your Loved One Cleaner Than Ever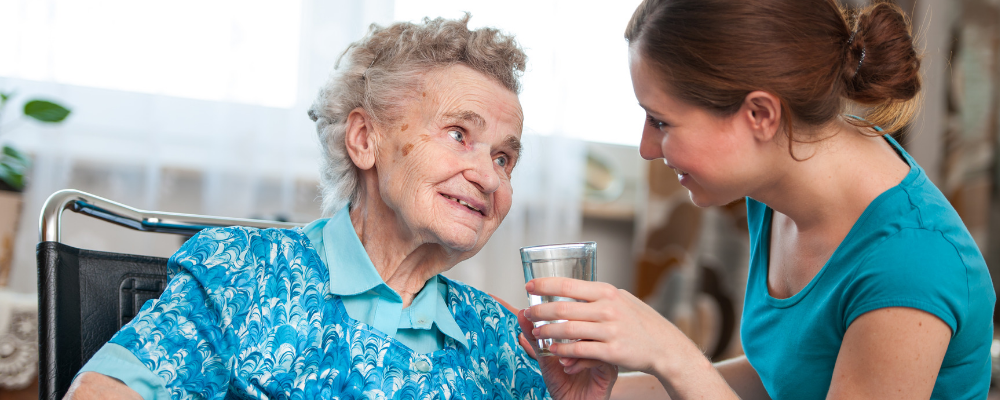 According to the National Alliance for Caregiving, during the past year 65.7 million Americans served as family caregivers to an ill or disabled relative.
These caregivers are older individuals usually aged 65 or older. It is expected that two-thirds of the U.S. public expects to be caregivers in the future. This statistic is a reality check for what to expect when thinking about an older loved one.
Caregivers are not only important to their families, but also to us, NorthShore Care Supply. NorthShore aims to provide high quality products that can help these ever so needed and important population of individuals.
NorthShore® ShirtSafe™ Bibs Features
Premium Quality material – The bib can withstand multiple washings.
Large crumb catcher at the bottom – The catcher prevents unwanted mess from falling to floor.
Double Neck Snaps – The snaps stay closed unlike hook-and-loop closures which may undo during movement.
Vinyl Backing – Waterproof backing prevents stains from reaching clothing.
Absorbent exterior – Terry cloth material absorbs droplets before they run to lap or floor.
Unlike most other bibs, NorthShore® ShirtSafe™ Bibs offer full coverage and are larger than other adult sized bibs.
Reviews of the NorthShore­® ShirtSafe™ Adult Bibs
"The blue plaid is handsome on my husband, covers a wider & longer area on his chest, & has already withstood several washings (warm setting) without the water-proof backing cracking or leaking. The snaps are easier to use, rather than a Velcro closure (that tangles with other clothing in the wash or becomes clogged with fibers). Thank you." - Powerful Katrinka
"We had other bibs for my mother-in-law and would fall apart after washing. I'm pleased with this bib, especially the pocket at bottom that catches food, since she makes a mess every time she eats." - Hang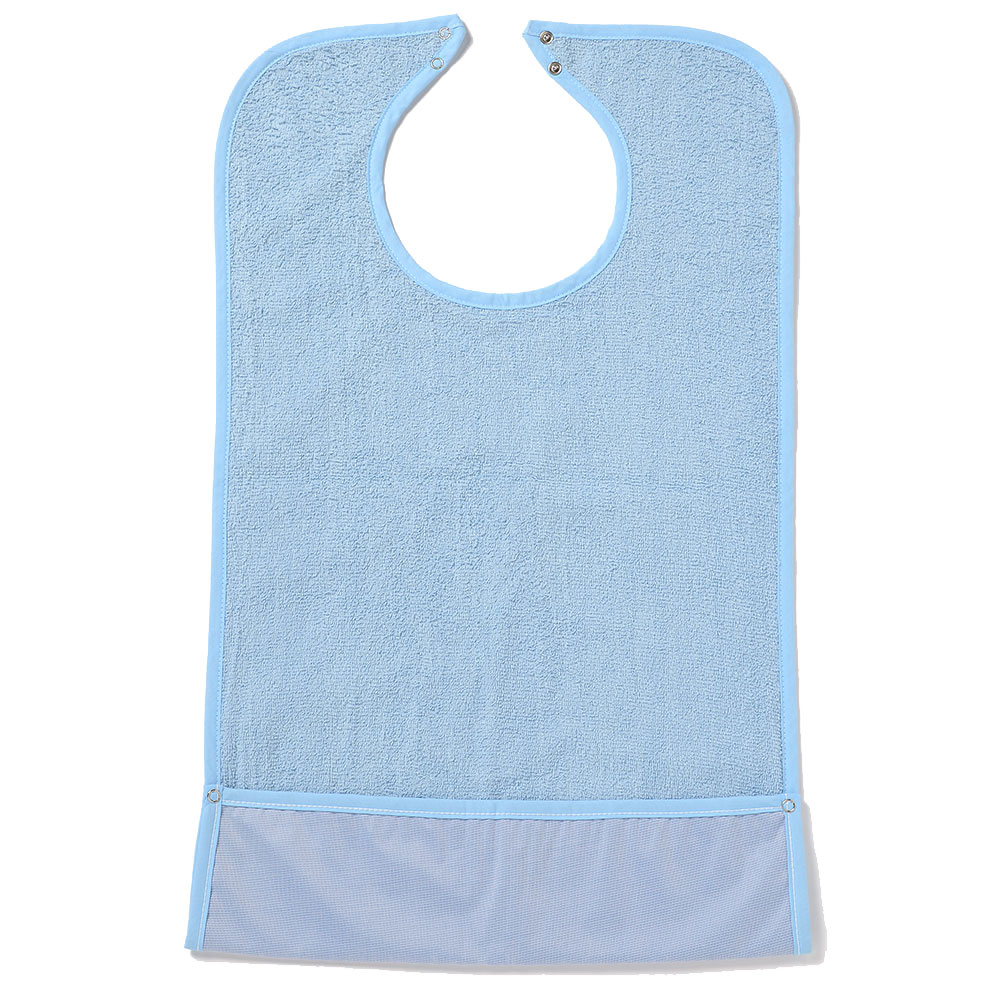 NorthShore® ShirtSafe™ Bibs are available for purchase today. Call us at (800) 563-0161 to place your order.