Adult Bibs That Help Caregivers
Caregiving at a Glance
According to the National Alliance for Caregiving, during the past year 65.7 million Americans served as family caregivers to an ill or disabled relative.
These caregivers are older individuals usually aged 65 or older. It is expected that two-thirds of the U.S. public expects to be caregivers in the future. This statistic is a reality check for what to expect when thinking about an older loved one.
Caregivers are not only important to their families, but also to us, NorthShore Care Supply. NorthShore aims to provide high quality products that can help these ever so needed and important population of individuals.
NorthShore has created a new product that caregivers can use daily for their loved ones and can help with easy clean up during meal times. If you are a current caregiver, know that we thought about you when we created this product!
NorthShore™ ShirtSafe™ Bibs are a popular option for adults and come with great features which include:
Premium Quality – Stands up in the wash.
Crumb Catcher – Prevents unwanted mess from falling to floor.
Double Neck Snaps – Promotes easy adjustability.
Vinyl Backing – Waterproof backing prevents stains from reaching clothing.
Absorbent – Terry cloth absorbs droplets before they run to lap or floor.
Unlike most other bibs, NorthShore™ ShirtSafe™ Bibs offer full coverage and are larger than other adult sized bibs.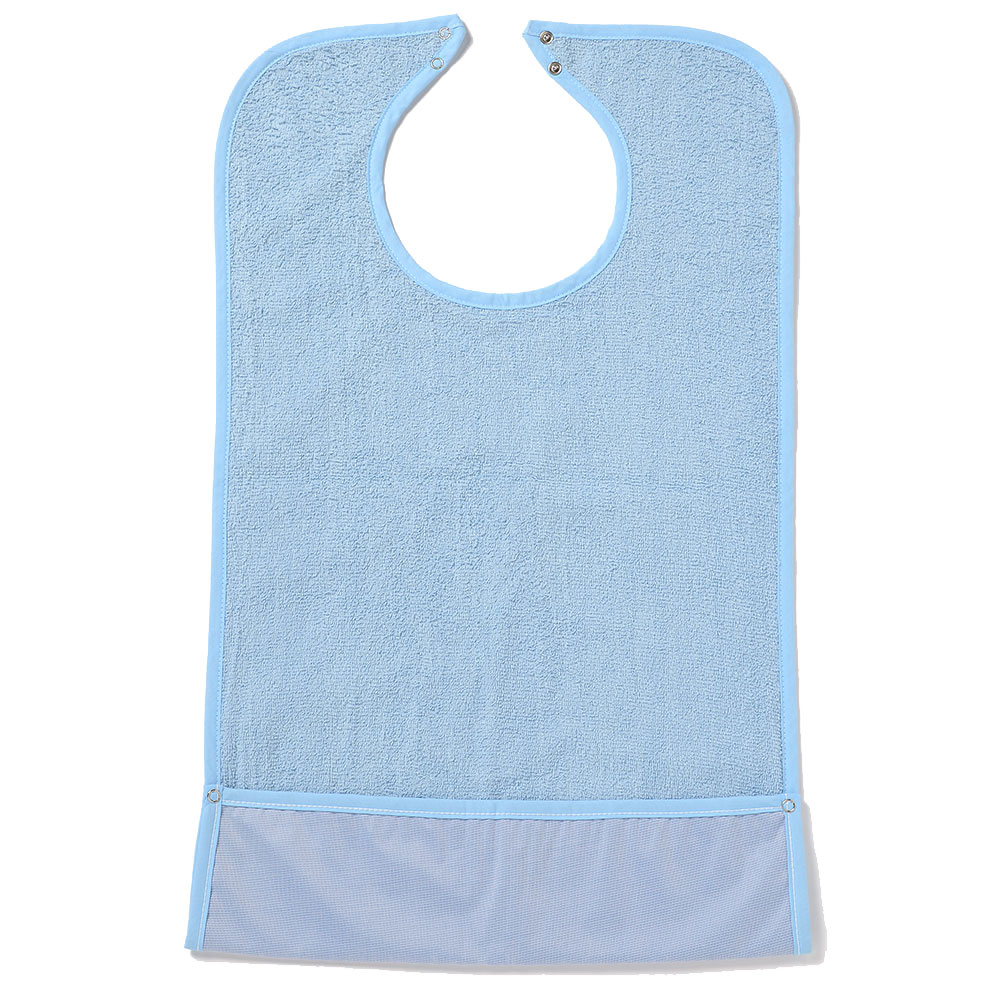 NorthShore™ ShirtSafe™ Bibs are available for purchase via phone at (800) 563-0161.

Call us today to get yours and don't cry over fallen crumbs anymore!