5 Things to Look for When Choosing High Absorbency Adult Diapers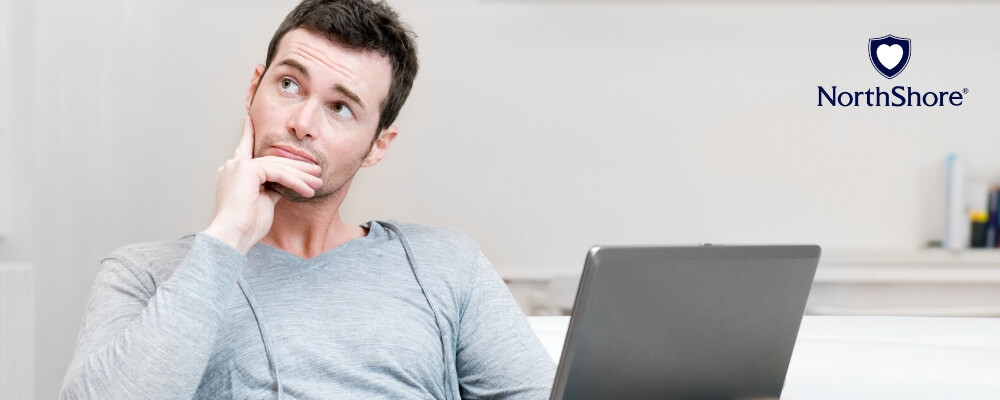 Adult absorbent incontinence products refer to a category of products that absorb urine and may include adult diapers with tabs, underwear, pads, liners, male guards and more.
These products are either disposable or reusable and are available for men and women of various ages and body types. Adult absorbent products are not a treatment for incontinence, according to The Simon Foundation for Continence, but are a way to manage incontinence during treatments, during recovery from surgery or an illness, or until a treatment can be found.
Most people who have experienced incontinence of some kind have probably used adult absorbent incontinence products at some time. Anyone who is managing incontinence is encouraged to see a health care professional.
Adult incontinence products take many forms, and the best product for a particular person will depend on a variety of factors, including gender, type and degree of incontinence, as well as lifestyle. According to ScienceDirect, choosing a wearable disposable product provides significant leakage protection because they are made of materials capable of containing large volumes of liquid and wicking it away so the skin remains dry.

5 Features of Incontinence Products
1. Liquid Absorption & Retention Capacity
Skin safety should be a top priority in choosing an absorbent product such as adult diapers and underpads. According to the National Institutes of Health, skin health related to the use of absorbent hygiene products has greatly improved through innovation and enhanced technology.
Moist skin is prone to irritation, breakdown and the formation of pressure sores. High-performance products retain larger volumes of urine so fluid does not "squeeze out" even under pressure. The result is dryer, healthier skin.
In addition to choosing a high-performance product, it is important to remember to reposition frequently to avoid constant pressure on one particular area, which can also lead to skin breakdown.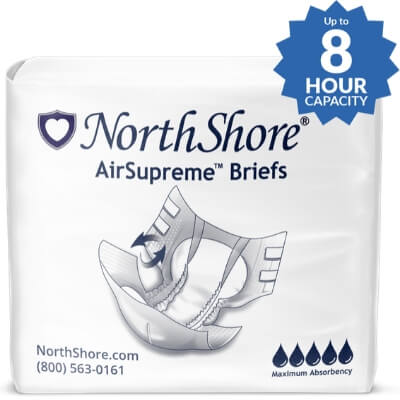 2. Leak-Proof Protection
The common belief that a larger adult diaper or brief can hold more urine is not true. In actuality, incontinence products do not have to be huge or bulky to absorb and neutralize a large volume of urine. Premium products feature super-absorbent polymers and other unique design factors ro provide maximum leak protection.
An individual's incontinence needs must be determined so the best style, absorbency and size are used. The right product is essential to maintain performance levels.
3. Bacterial Growth Control
Using a product that neutralizes bacteria is important for many reasons. Unabsorbed urine is an ideal breeding ground for bacteria and other organisms, which can easily lead to medical complications such as urinary tract infections.
High-performance adult diapers and underpads neutralize the pH in urine and inhibit the growth of bacteria. As a result, individuals enjoy healthy skin while remaining dry and protected.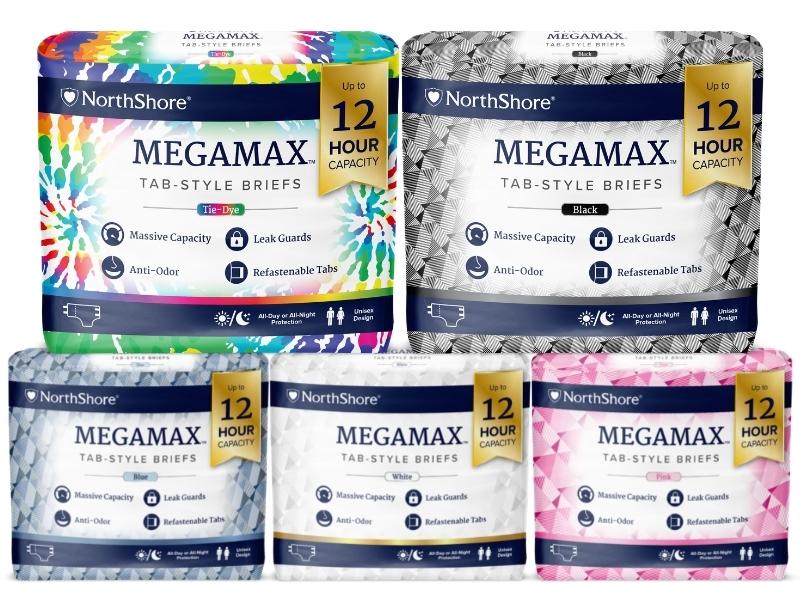 4. Odor Elimination
The smell of urine is very unpleasant and yet is very common when using a low-performance product like the brands typically found in the retail stores. High-performance adult diapers and underpads, like those offered by NorthShore Care Supply, eliminate urine odor as their technology controls the bacteria responsible for creating odor in the first place.
5. Improved Quality of Life
A product with a lower absorption capacity needs to be changed more frequently, requiring more time and attention. Premium incontinence products last longer and require fewer changes because they absorb and neutralize much more urine than lower-performing products.
When choosing a high absorbency product, look for premium features such as maximum absorbency, leak-proof protection, bacteria and odor control and high wicking capacity. All of these can help individuals live more full lives.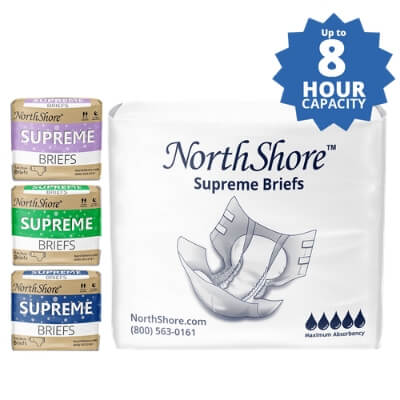 For high-performance, maximum absorbency products, shop NorthShore.com.


Please login to access your saved items list. If you don't have an account, create one today to start your list.