For Over 20 Years We've Empowered People with
Incontinence to Live with the Freedom & Dignity They Deserve
Over 2.5 million customers have improved their quality of life using our maximum absorbency products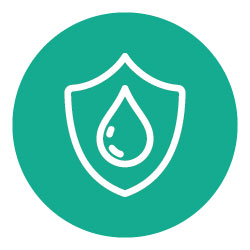 Up to 3x More Absorbent
than Leading Store Brands
Store brand products still leaking?
NorthShore works for even the
heaviest control problems.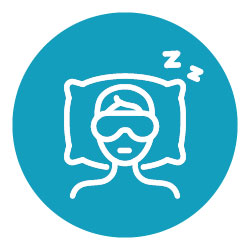 Sleep Through the Night
with No Interruptions
Enjoy a full night's sleep and
wake up dry with up to 12 hours
of leak-free protection.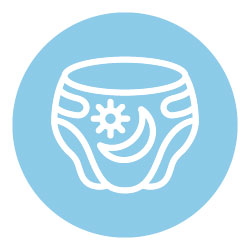 All-Day or All-Night
Comfort and Dryness
Reassuringly strong protection you
or your loved ones can count on
for all life's adventures.



Best Sellers
Goodbye leaks, hello MegaMax
™
Our top-selling adult brief, MegaMax is designed to provide
up to 12-hours of leak-free protection. Stop doubling up
on store brands, try MegaMax!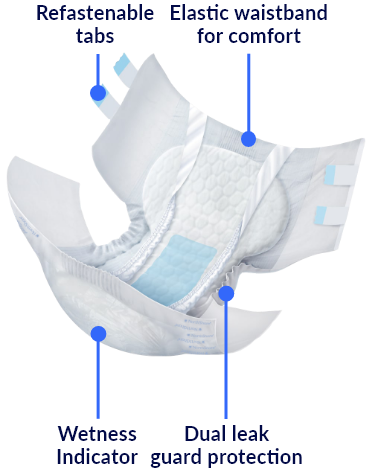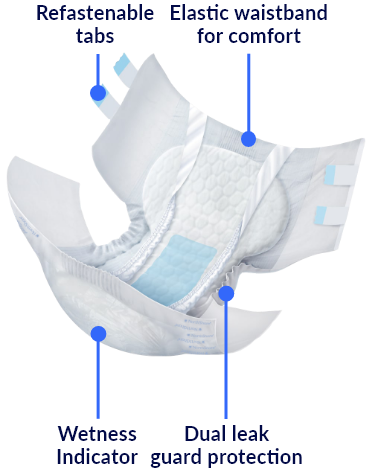 Best Sellers
Goodbye leaks, hello GoSupreme
®
Exceptional fit meets superior dryness with our leading
pull-on style product. Designed to fit a variety of body
shapes from SM - 3XL.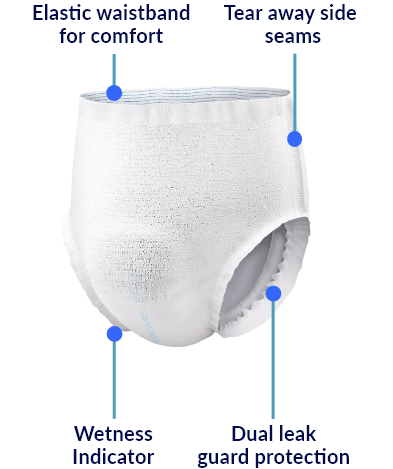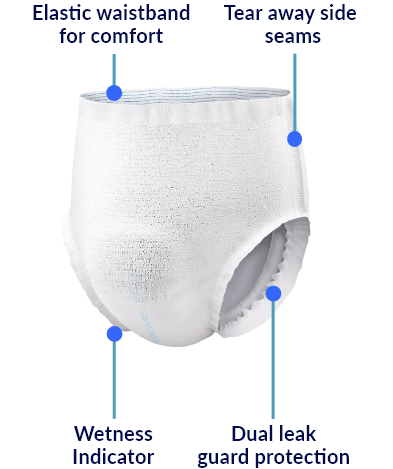 Over 20,000 5-Star Reviews
★ ★ ★ ★ ★
" Their customer service is exceptional. I received my free product samples so quickly. I received emails from them making sure they were sending the right size, etc. "

-Greg W
★ ★ ★ ★ ★
" Great products and service! If your not sure of what you need, either call or order trial packs. Very convenient when needed immediately. "

-Larry
○ ●
● ○

Never Miss a Moment
Our products are designed to accept multiple bladder
"voids" to deliver longer wear times so you can change less and live more!


Traveling with Confidence

Travel has numerous health

benefits. Don't let leaks keep you

from enjoying stunning views.

Enjoy the Movie

Watch the entire movie without

leaving your seat. You paid for it,

so enjoy it without any interruptions.

Stay Active

Continue to work towards your

fitness goals and take care of your

body without worrying about leaks.
Shop by Category
Explore our most popular categories ranging from moderate to extreme protection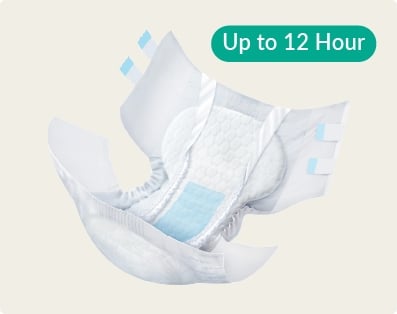 Tab-Style Briefs
Designed for quick on-the-go changes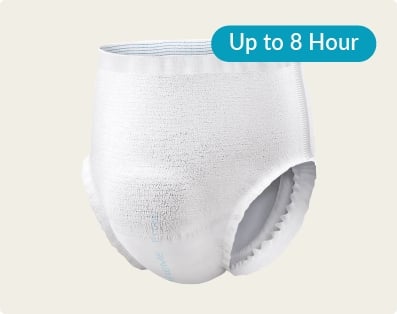 Pull-On Underwear
Our closest fit to regular underwear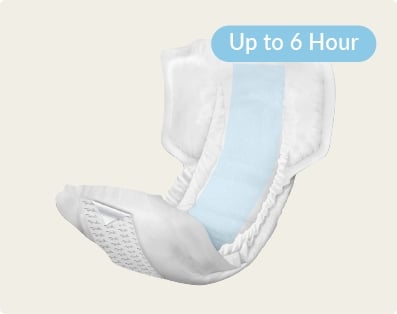 Liners/Pads
Made to be worn in regular underwear


What Sets Us Apart?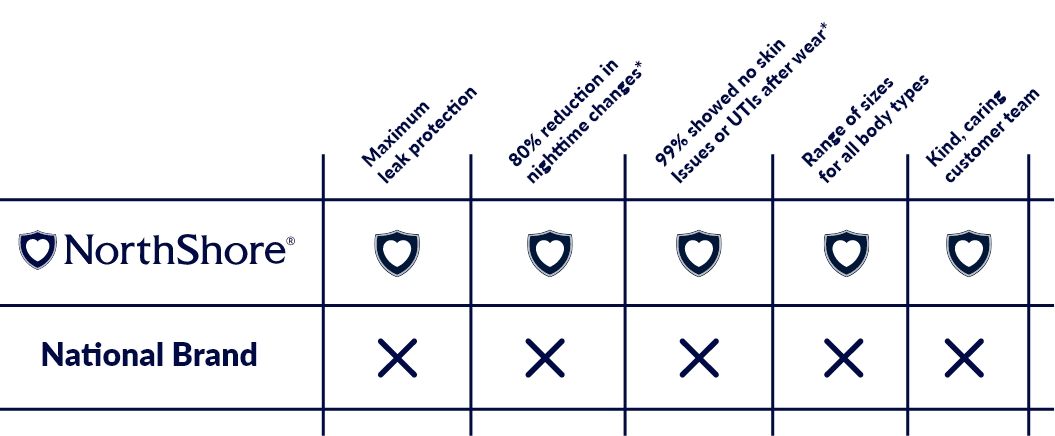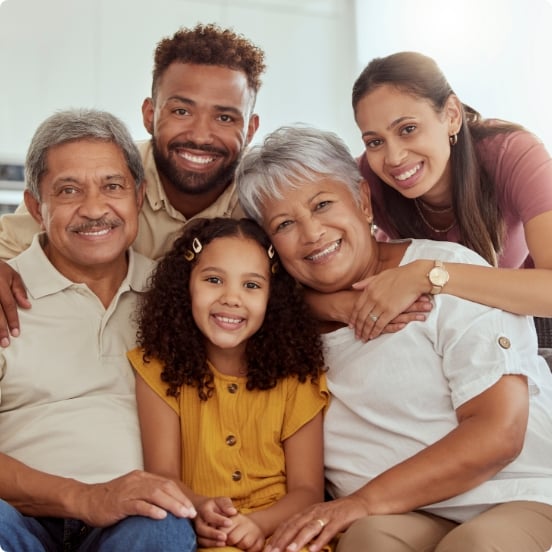 The future of maximum
absorbency products are here
Enjoy uninterrupted sleep and wake up
feeling dry and well-rested
Spend more time with loved ones while feeling
confident with products you can trust
Joining NorthShore in ending the stigma
for millions of people with incontinence
Subscription with benefits
Save money...(and time) when you sign up
to get your products sent when and
where you want them.
✔ Save 5%
✔ No commitment
✔ Adjust the Schedule
✔ Customize Deliveries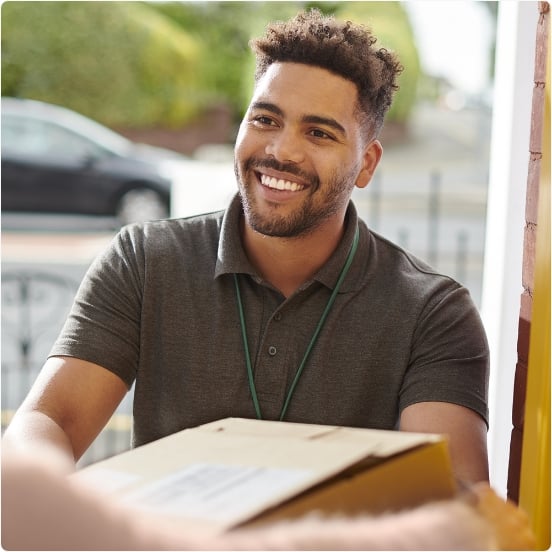 Please login to access your saved items list. If you don't have an account, create one today to start your list.