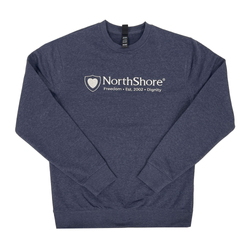 NorthShore Embroidered Sweatshirt
NorthShore Item:

MC-1048
Model:

MC-1048
Stay warm and cozy with this comfortable soft fleece sweatshirt. Spread the message of Freedom and Dignity embroidered alongside the NorthShore logo.
---
Customer Reviews / Questions & Answers
Please login to access your saved items list. If you don't have an account, create one today to start your list.