The Washable Bed Pads That Won't Let You Down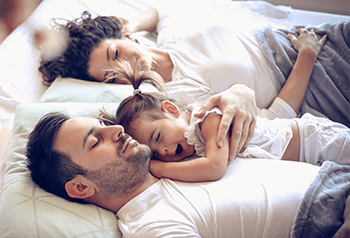 What has four corners, protects bedding, furniture and comes in unique stitching? Crochet blankets? Handmade Quilts? Underpads! These pads often called "bed pads" can be used for many different things, but typically they serve people who need additional protection for those extra spills. As the cousin of disposable chux, Champion Washable Underpads offer unique stitching to help channel liquid and are very absorbent.
At NorthShore, we understand that you want the best quality products and that it can be confusing to decide which one to get. That is why we created the Washable Underpad Champion Comparison Chart below to help you decide which underpad would work best for you.