Inflammatory Bowel Diseases & The Best Incontinence Products to Stay Protected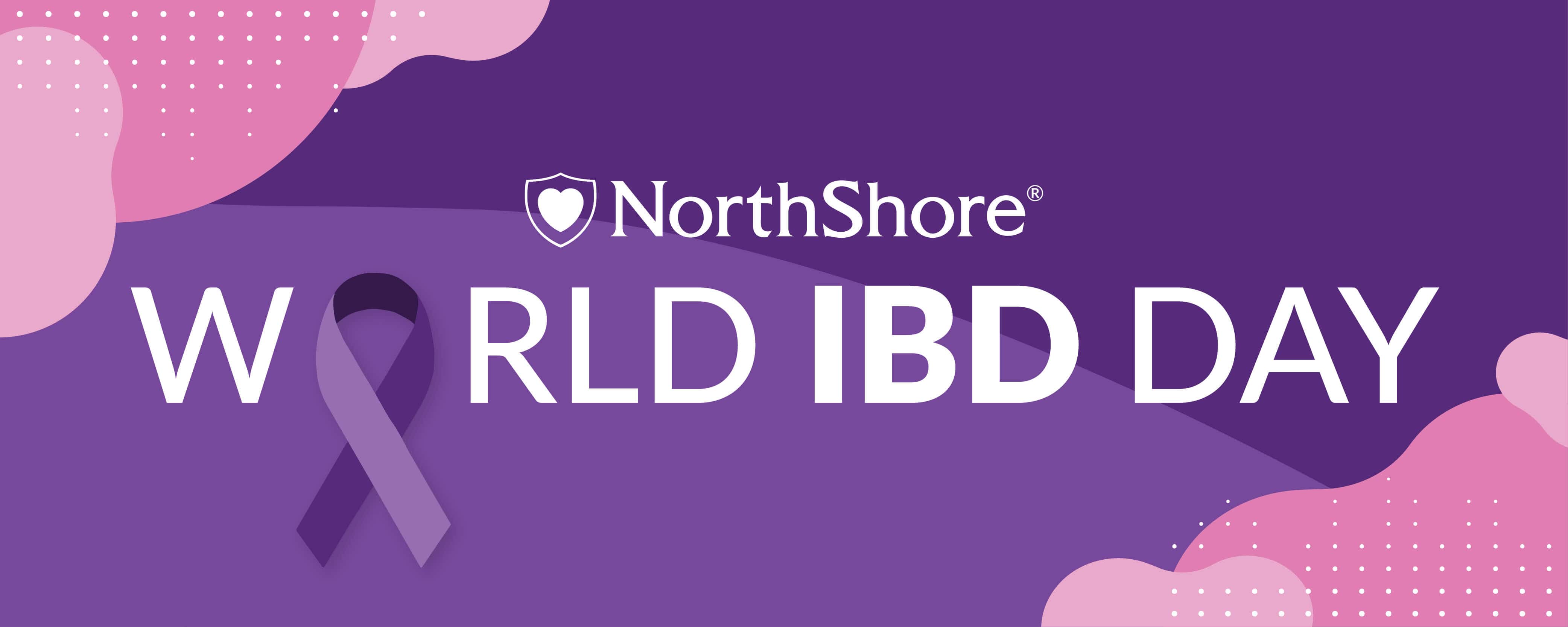 "It has been a journey. I went from being able to run marathons and climb mountains to literally having to crawl to the bathroom (and having that be the only thing that I could do)," said Kurtis Baute in a recent video.
Kurtis is a passionate eco-conscious content creator who has over 178,000 YouTube subscribers. He also faces the challenges of Crohn's disease, a common IBD condition. In his recent YouTube video, Kurtis explains his time away due to his health challenge. Kurtis is part of the 3 million Americans who manage IBD (inflammatory bowel diseases) such as Crohn's disease and ulcerative colitis.
May 19th is World IBD Day. To bring awareness, we will briefly discuss Crohn's and ulcerative colitis. We will also talk about our best bowel incontinence products that individuals can use to stay protected.
What Are Inflammatory Bowel Diseases?
IBD is a broad term that indicates chronic inflammation along the gastrointestinal tract. The two most common conditions are Crohn's disease and ulcerative colitis.
Crohn's disease affects the entire digestive tract, whereas ulcerative colitis affects just the superficial lining of the large intestine and colon.
According to MayoClinic.org, Crohn's disease symptoms may include:
Fever

Fatigue

Mouth sores

Reduced appetite and weight loss

Pain or drainage near or around the anus

Diarrhea
Symptoms of ulcerative colitis include:
Abdominal pain and cramping

Rectal pain

Rectal bleeding

Diarrhea with blood or pus

Urgency to defecate
Individuals with Crohn's or ulcerative colitis may experience incontinence during their journey with these conditions. The good news is there is help for patients with IBD. Medicines, surgeries, and other treatments can help alleviate symptoms, prevent future flare-ups, and help patients into remission. Individuals should talk with their doctor for the best treatment plan. Absorbent bowel incontinence products can contain heavier leaks and offer maximum protection.
Bowel Incontinence Products for Patients with IBD
Today there are styles of absorbent fecal incontinence products that help Crohn's and ulcerative colitis patients stay protected. NorthShore offers products and supplies to help adults of all ages with IBD.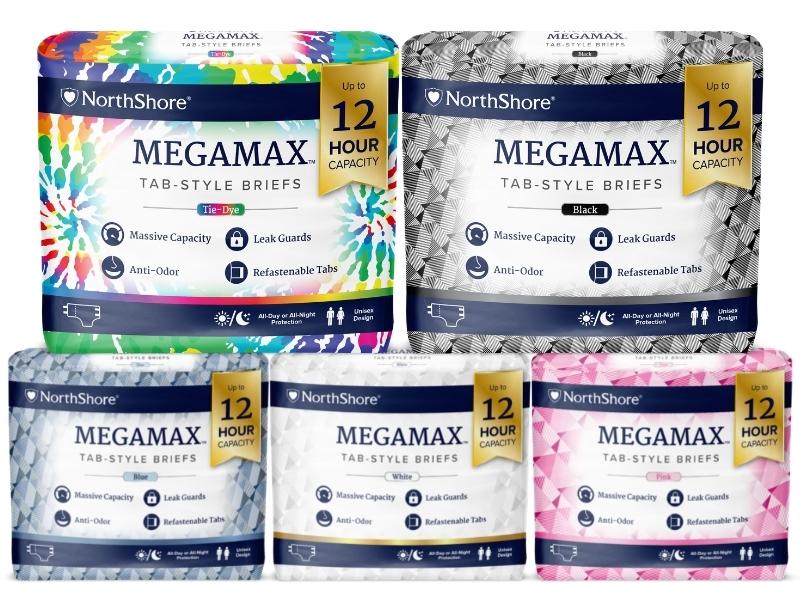 Adult Diapers with Tabs - NorthShore MEGAMAX Briefs
Individuals who manage heavier bladder or bowel incontinence should consider NorthShore MEGAMAX™ Brief. MEGAMAX™ is a tab-style product, meaning it has enclosures that help with leakage protection and allow wearers to adjust as needed. The briefs offer up to 12 hours of protection, tall leak guards for added security, and a plastic-backed exterior to help contain odors.
Additional features include:
An extra-wide, extra absorbent core

Massive wicking ability

Heavy-duty refastenable tabs
"MEGAMAX is super comfortable, and is absorbent enough to get through the day or night without worry!" - Austin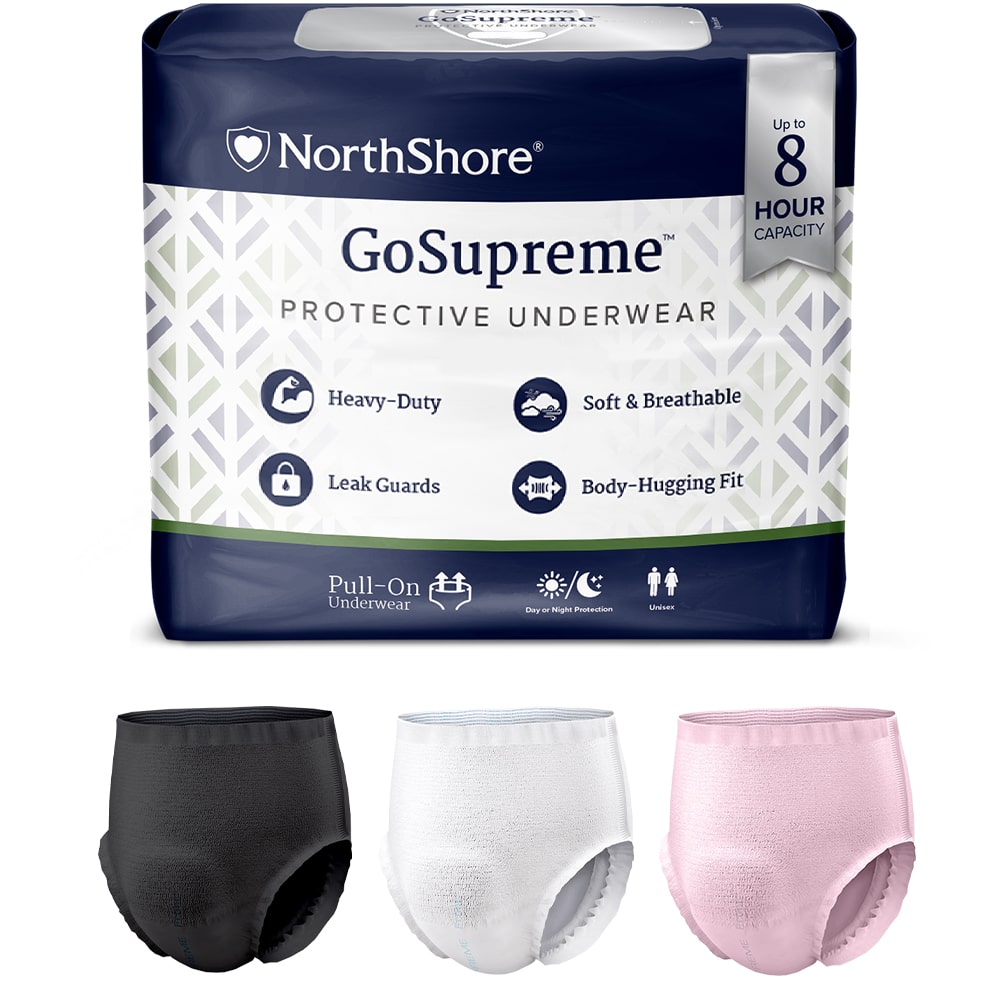 Adult Pull Ups - NorthShore GoSupreme Underwear
Individuals who prefer a heavy-duty product that resembles regular underwear may benefit from NorthShore GoSupreme Underwear. GoSupreme offers up to three times the absorbency of store brand diapers with better sizing. Improved leg elastics and a form-fitting waistband allow for more comfortable, secure wear.
Additional features include:
Dual leak guards

Extra-long contoured lining

Up top 38 ounces of absorbency
"GoSupreme Underwear is the best incontinence underwear on the market. It keeps you completely dry for hours. It has a high capacity, and you will feel comfortable going out in public for long periods with no leaking through your clothing. I am very happy with this product." - Alex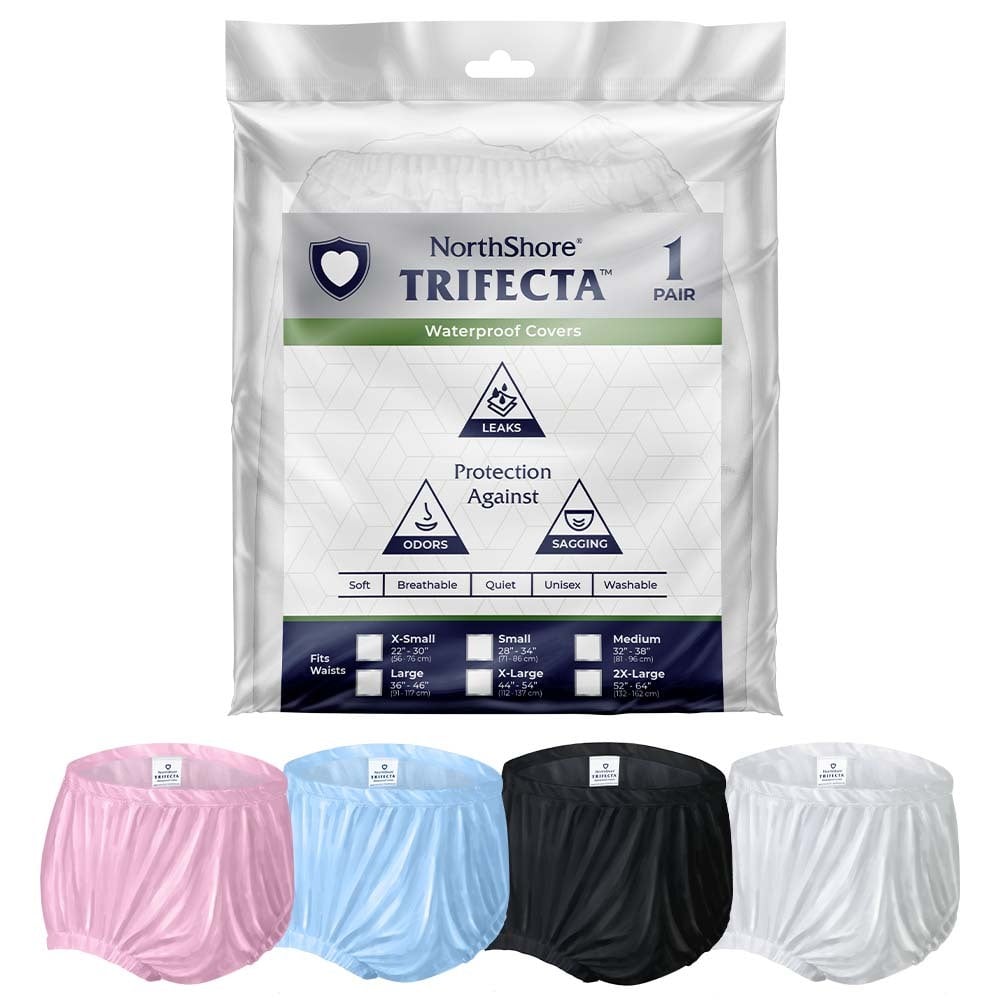 Adult Diaper Covers - NorthShore TRIFECTA Waterproof Covers
No one wants to worry about leaks in public. NorthShore new waterproof adult diaper covers for extra security to prevent embarrassing situations. Diaper covers are for individuals who may prefer a product that can catch any additional leaks.
TRIFECTA waterproof covers are a polyurethane laminated polyester material. They are washable, breathable, and available in sizes from X-Small to 2XL. Diaper covers keep absorbent incontinence products in place, contain odors, and importantly give individuals peace of mind.
Additional features include:
Comfortable waistband

Washable for up to 75 washings

Lightweight design
"The fit is amazing. The leg cuffs are tight enough to prevent leaks. So far, these are amazing." - Renee
It can be challenging for patients to manage IBD conditions. However, there are treatments and incontinence products patients can use to stay protected. Every story is different. Like Kurtis, it is possible to be active while managing Crohn's disease. NorthShore is committed to offering individuals premium products with kind, caring service. Learn about our other
bowel incontinence products
and remember you're not alone.

Thank you so much for reading our blogs!

Did you know NorthShore has helped millions of people manage incontinence with life-changing absorbent products? It's so amazing to hear their stories.

We also want you to know we have trained product advocates that provide a personal experience by working with each customer to find the best product for their situation.

Find out for yourself today!
To get in touch, simply provide your contact details below and your personal product advocate will reach out.


---
Shop Products Featured In This Article!
Top Seller
Starting at $13.99 FSA/HSA Eligible
Top Seller
Starting at $8.99 FSA/HSA Eligible
Sale
Starting at $34.99 FSA/HSA Eligible
Please login to access your saved items list. If you don't have an account, create one today to start your list.