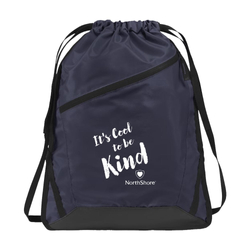 NorthShore Drawstring Bag
NorthShore Item:

Select Option
Model:

Select Option
It's Cool to be Kind!
Carry your dailies with discretion with new NorthShore Drawstring Bags! These durable polyester bags feature a front zippered pocket and adjustable straps.
---
Customer Reviews / Questions & Answers
Please login to access your saved items list. If you don't have an account, create one today to start your list.