Are You Looking for Male Guards & Incontinence Supplies?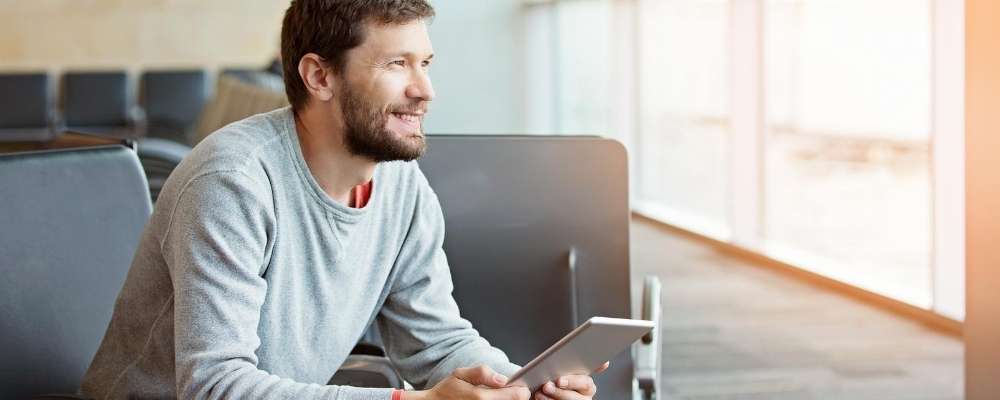 According to an article on AAA, in 2017 more than one-third of Americans (35%) took a vacation of 50 miles or more away from home with at least 2 or more family members. Springtime is a popular time to get away, whether you're going to a local park in your state or going overseas. If you are planning to travel this year and you have a temperamental bladder, then you'll want to have the most reliable products you can take on your trip. NorthShore recently created a new incontinence pad for women and guard for men. The NorthShore DynaDry™ Supreme pad is the larger version of the original DynaDry™ pad. The DoubleStop™ XL male guard which is a larger size of the original DoubleStop™ guard.
Find out what's new with these products that can help keep you protected during your travel and at home.
Wider shaped guard that gives more protection in the front

Softer lining on the inside and outside to provide ultimate comfort

More absorbent than the original DoubleStop™ (12 ounces compared to 16 ounces)

Waterproof backsheet to keep underwear dry
Extended coverage in the rear for those managing bowel incontinence

Contoured shape to fit various body types

Stronger leak guards on each side to prevent leaks into underwear

Softer lining around the entire pad to provide the utmost comfort during any position

Comes in 2 sizes: 9" X 17"(medium) and 9" X 19" (large)
Will you be traveling this spring? Are you looking for something you can use at home and while traveling? Don't let an overactive bladder get in the way of your vacation this year. Try out these new products that NorthShore is now offering. Both products will provide additional absorbency and coverage that your current product could be lacking.
Request FREE Samples

today or call (800) 563-0161 to speak with a customer care expert.
You must have an account to save your Favorites List.