Managing an Unstable Bladder with Multiple Sclerosis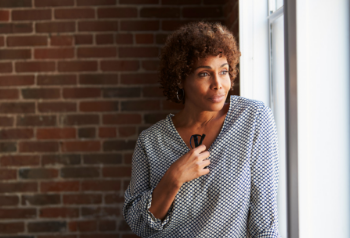 According to the National Multiple Sclerosis Society, at least 80% of people with Multiple Sclerosis have some form of bladder dysfunction. These problems are usually caused by MS lesions interfering with the signals that help regulate bladder function. This can cause several different kinds of bladder issues including:
Frequency and/or urgency of urination

Hesitancy in starting urination

Frequent bedtime urination

Inability to hold urine

Inability to empty the bladder completely
If left untreated bladder dysfunction can lead to more serious problems. For example, the inability to empty the bladder can lead to repeated urinary infections or kidney stones both of which can be extremely painful and dangerous to your health. Less of an obvious problem but just as important, personal hygiene issues and other challenges at work, home and play can sometimes cause a decrease in normal activities and possibly an increase in isolation.
Bladder Management During Menopause
Seeking early medical intervention is key to staying healthy. A medical professional can recommend proper management and treatment strategies. Management strategies should include things such as drinking the proper amount of fluid. You may be tempted to limit fluids to avoid common bladder issues but this can cause serious problems such as dehydration which could otherwise be easily avoided. Although drinking too much, especially just before bedtime, can be a problem too. It is also important to keep in mind the negative effects of caffeine, aspartame, and alcohol on your bladder function and keep intake to a minimum. Also, make sure to look for signs of urinary tract infections and get prompt treatment if you experience any of these symptoms:
Pain when urinating

Frequent urination

Pain in your back or pressure in lower abdomen

Cloudy, bloody or strong-smelling urine
Preparation is Key for Women During Menopause
The thought of going out when you are experiencing any kind of bladder dysfunction can be stressful. But simply being prepared can lessen that stress and make for a safe and fun outing. One thing you can do is factor in frequent stops so anything that comes up will not throw you off schedule. Before starting out make sure you have discreet protection in places such as absorbent pads or adult diapers and wear easily removable clothing. Pack a bag or backpack with items such as bottled water, a change of clothing, baby wipes, paper towels, extra incontinence supplies, etc. Then while you are out you can relax and get the most out of your day.
When healthy bladder function is compromised the results can be quite frustrating and also dangerous to your health if not properly addressed. But when you know what to look for and what to do about it you can feel more confident about your health and wellness.