Overnight Diaper-Style with Tabs
Overnight fitted briefs are tab-style adult diapers with added absorbency for all-night protection when all else fails. Many customers wear overnight briefs during the day as well for extra protection.
Other Products that Complement Tab-Style Briefs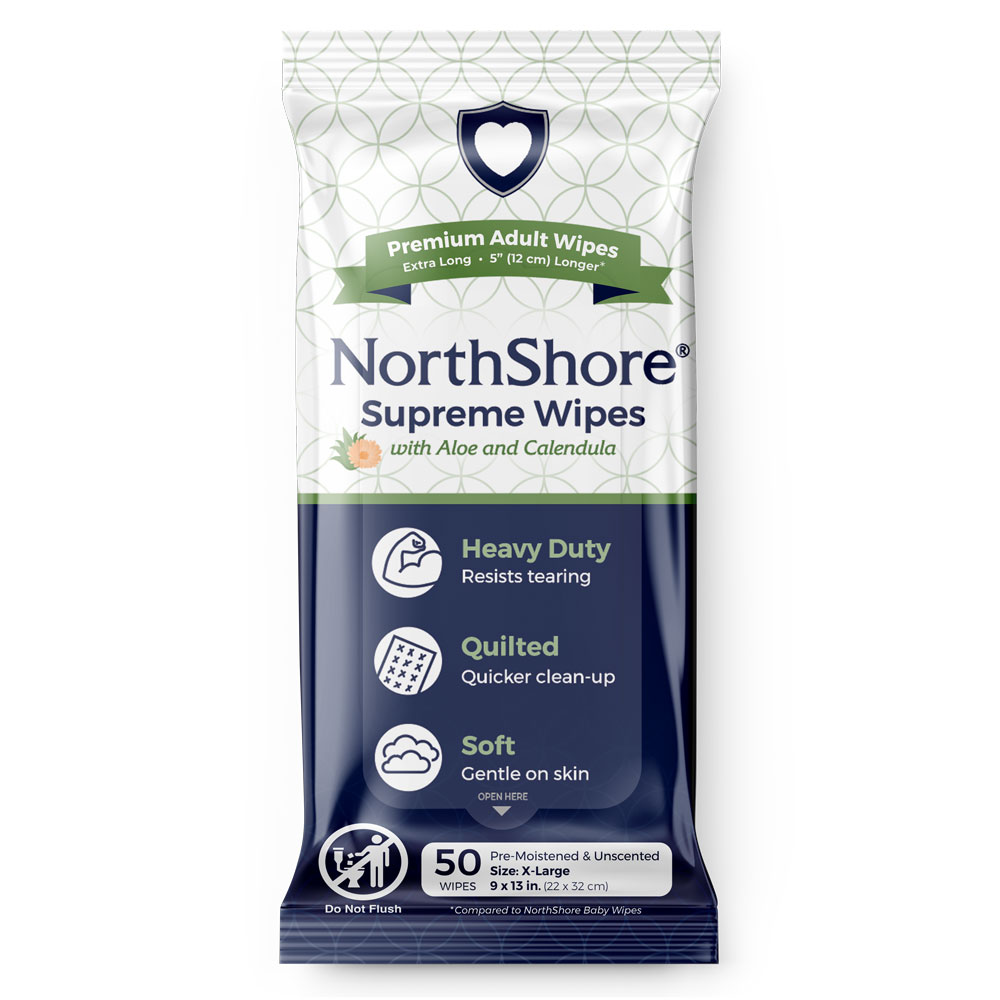 NorthShore Supreme Heavy-Duty Quilted Wipes, X-Large, Pack/50
Starting at $6.99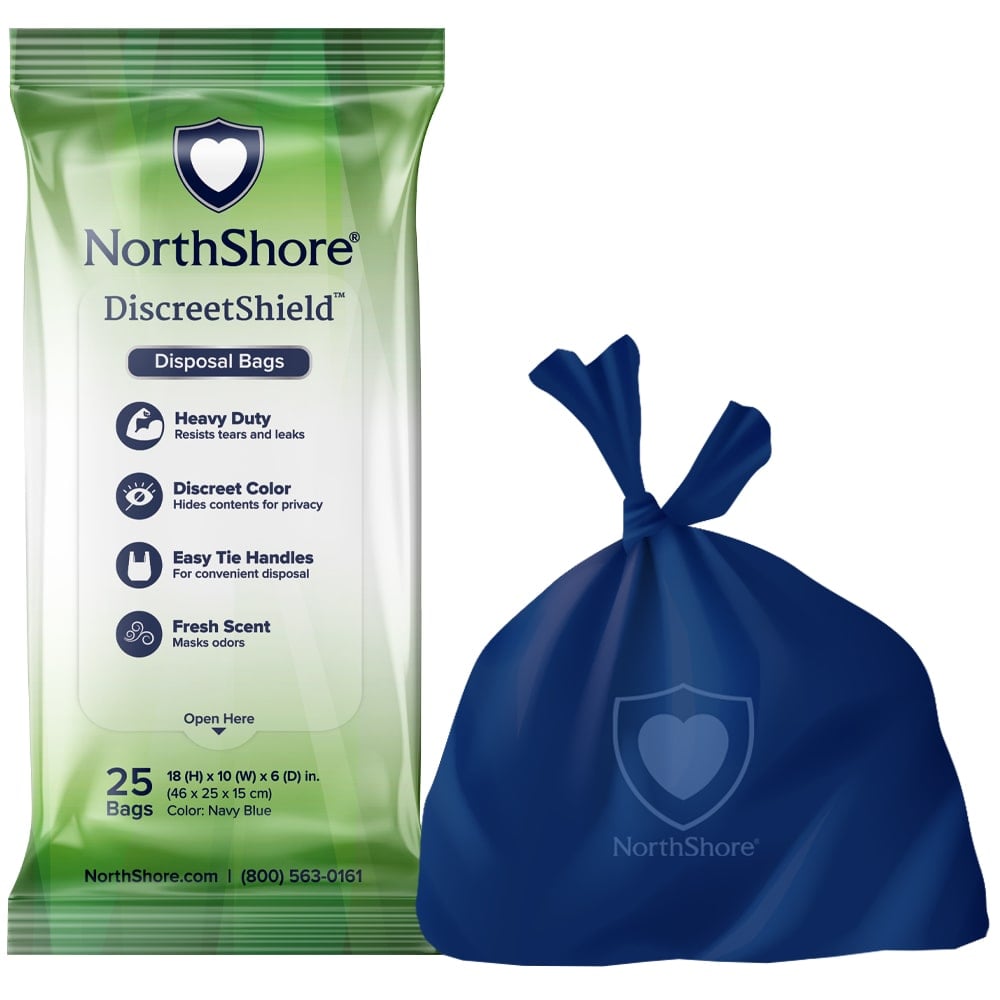 NorthShore DiscreetShield Disposal Bags, Pack/25
Starting at $6.99
Looking for an Extra Boost of Protection?
NorthShore EternaDry Booster Pads Diaper Doublers
Starting at $3.99
A Booster adds absorbency to a disposable undergarment. When filled with liquid, it flows through into the diaper or brief. NorthShore® EternaDry® Booster Pads have higher absorbency, more sizes & lower cost than most other brands. Slim, soft & super-absorbent. Has adhesive backing that holds it in place and enables you to stack multiple boosters.
READ MORE
NorthShore Tab-Style Brief Comparison Chart
Which one will you choose?
Adhesive Tapes with Plastic Front Landing Zone (2XL - Hook & Look Tabs with Frontal Landing Zone)
Adhesive Tapes with Plastic Front Landing Zone
Adhesive Tapes with Plastic Front Landing Zone
Refastenable Second Chance Tape Tabs
Are Overnight Adult Diapers

With

Tabs Right for Me?
Nighttime diapers with tabs provide maximum protection for people managing incontinence while they sleep.
While some people choose pull-on style diapers for ease of use, they can be impractical for many people and situations. If you or your loved one has limited mobility, pulling a diaper on or off can be uncomfortable or inconvenient. Tab-style diapers help those individuals easily put on and remove diapers while sitting down. Tabs also make it easier for users to change without removing their pants when at an airport, shopping mall or other public restrooms.
If you're a caregiver, overnight adult diapers with tabs make changing your loved one more manageable than ever. The tabs are also essential when caring for a bedridden loved one, as they allow you to easily remove, put on and adjust diapers without lifting or holding up the other person.
The adjustable tabs of our overnight adult brief-style diapers also allow wearers to fasten the diapers for a better fit. A tighter-fitting incontinence undergarment eliminates leaking to keep users dry throughout the night. Overnight diapers for adults with tabs provide wearers and caregivers with greater peace of mind, comfort and a better night's sleep.



Why Choose NorthShore Adult Diapers?
At NorthShore, we are proud to sell the best incontinence solutions on the market. Our team provides effective diapers, pads and absorbent undergarments to help people managing incontinence live their best lives worry-free.
Our extensive inventory of products can effectively:

• Reduce odors: Our super-absorbent diapers minimize odors to help wearers feel more confident and comfortable throughout the day and night.
• Eliminate leaking: The adjustable tabs on our adult diapers allow wearers to get the best possible fit. A better fitting diaper eliminates gaps at the legs to offer maximum leakage protection and keep wearers dry and comfortable throughout the night. Additionally, these tabs reduce the frequency of changes so that users and their carers can get a better night's sleep.
• Help with changing: overnight diapers with tabs make it easier for people managing incontinence to change their diapers without removing their pants. These tabs also facilitate changing for carers looking after bedridden loved ones.

Along with these benefits, we make ordering and restocking your diaper supply fast, convenient and discreet. Our packages are plain and unmarked for inconspicuous deliveries. We also offer simple returns and auto-ship options to streamline delivery.



Get the Best Incontinence Solutions

From

NorthShore
Ready to buy the best diapers? NorthShore is here to help! Contact one of our representatives online to learn about our incontinence solutions or call us at 800-563-0161 for individualized assistance. You can also check out our Product Finder to discover items that best meet your needs.


Please login to access your saved items list. If you don't have an account, create one today to start your list.