Incontinence Bedding Products: New and Trusted Products 2018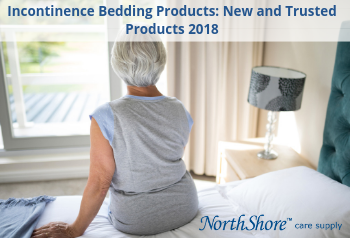 Our beds are a safe haven after a long day of work, where we rest our heads at night and where we dwell a third of our lives. It's important to keep our beds as clean as possible, but the truth is our beds are not as clean as we may think they are. According to this article on CNN, you can blame a dirty bed to things like sweat, dust mites and even your furry baby. It's even more important to keep your bed as clean as possible if you're managing any form of incontinence. You'll want the best bedding products to keep your mattress as clean as possible.
Absorbent incontinence products like diapers, absorbent underwear, and incontinence pads/liners are obvious during any management of incontinence but most of the time you'll still need bedding products to protect your mattress from getting soiled.
Durable mattress protectors (mattress covers), washable bed pads and even disposable chux will be your best friends when it comes to keeping your bed a sanitary and comfortable environment.
Mattress protectors come in various styles and sizes that you can choose from. We carry sizes from Twin XL size all the way to a California King. Protect-A-Bed is a trusted manufacturer that we use for our bedding incontinence protection. Find out which incontinence bedding products you should use this spring to keep your bed in tip-top shape.
Incontinence Products to Use for Your Bed
If you're not using these for yourself then you most likely have an elderly loved one managing some form of incontinence. Perhaps your elderly loved one may need something waterproof to protect the mattress from urine or they may just need a new protector. Here are our top picks of products to use for either option.
Protect-A-Bed Premium Waterproof Mattress Protectors-This waterproof mattress cover works like a fitted sheet so you simply put over each corner of the mattress and voila, you're done. These are machine washable, waterproof and cool to sleep on.



Absorbent washable bed pads- We carry heavy-duty bed pads that can hold anywhere from 36 ounces to 67 ounces of liquid. These bed pads are machine washable and are dryer friendly.



Disposable chux pads-Chux pads also known as disposable bed pads or changing pads may be needed for those "just in case" situations at night. Depending on the type of incontinence and the amount of output. Lay one of these pads over a washable pad for added protection.


Other Helpful Incontinence Products
Urine-Off Laundry Pre-Treat-This effective pre-treat spray eliminates odors and removes stains of urine and other bodily fluids. Use this spray for all areas of your bedding, clothing or other pieces of soiled furniture.


Our beds should be in the best condition possible considering how much time we spend on them. Using the right bedding incontinence products such as waterproof mattress protectors, washable underpads, and pre-treat sprays will help you sleep in a healthier environment tonight and nights going forward.