Best Incontinence Products of 2020: Adult Diapers, Pull-Ons, Liners, Pads & More


Are you feeling inspired to take action this new year? Perhaps you want to take a new class or finish that book that's been sitting on your shelf for months. If you're managing incontinence, then using the best products to keep you dry may be another personal goal for 2020.

With so many products available, it may be hard to determine which are worth considering for your lifestyle. Luckily, NorthShore has made it easier for you to sift through all the various brands and styles. Discover NorthShore's top picks for 2020 and why they made the list.
Absorbency - Up to 6, 8 or 12 hours

Style - Brief, Pull-On, Pad or Liner

Size - XS to 2XL

Features - Odor Control, Comfort, Breathability

Top Ratings - Based on NorthShore customer reviews
All of the items on our 2020 list address bladder incontinence, as well as bowel issues. According to ConsumerSearch, the best adult diapers absorb and retain liquid, are easy to use, comfortable to wear and neutralize odors.
Best of the Best 2020
Best Odor Control & Clean-Up Accessory
NorthShore Supreme Quilted Wipes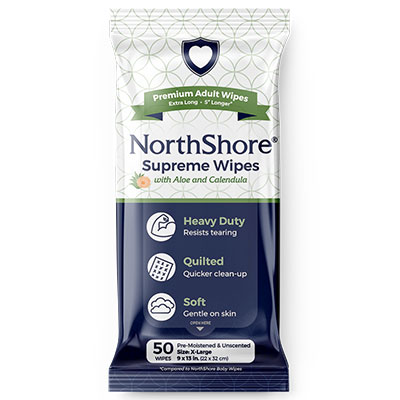 Best Liner for Bowel Leakage
Best Booster Pad/Diaper Doubler
NorthShore Booster Pads & Contoured Diaper Doublers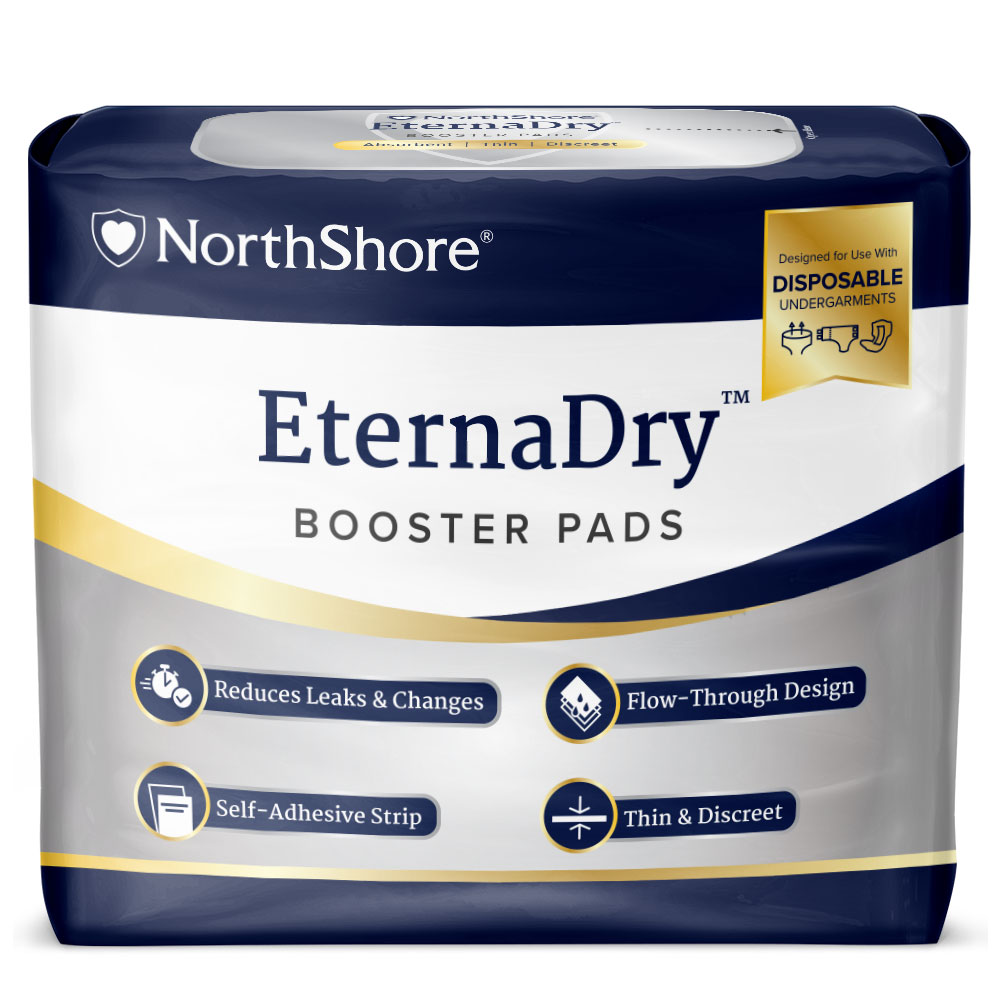 Best Bed Pad at Reducing Linen Changes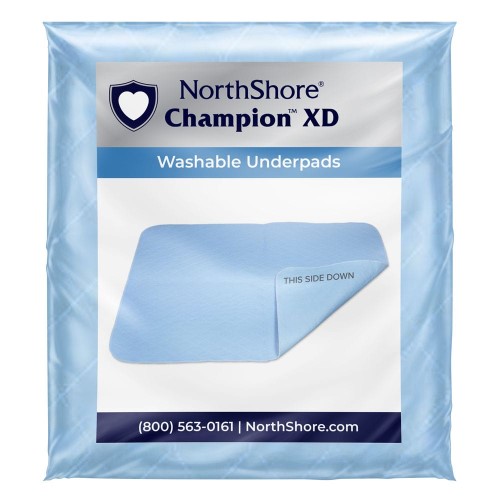 Best Adult Diaper for Heavy Incontinence


Best Pull-On for Neurogenic Bladder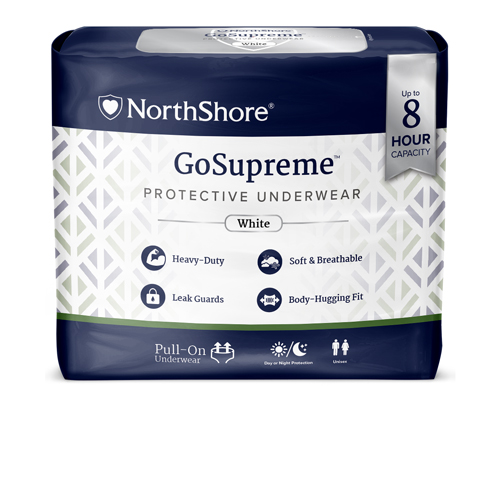 Best Disposable Bed Pad for Staying in Place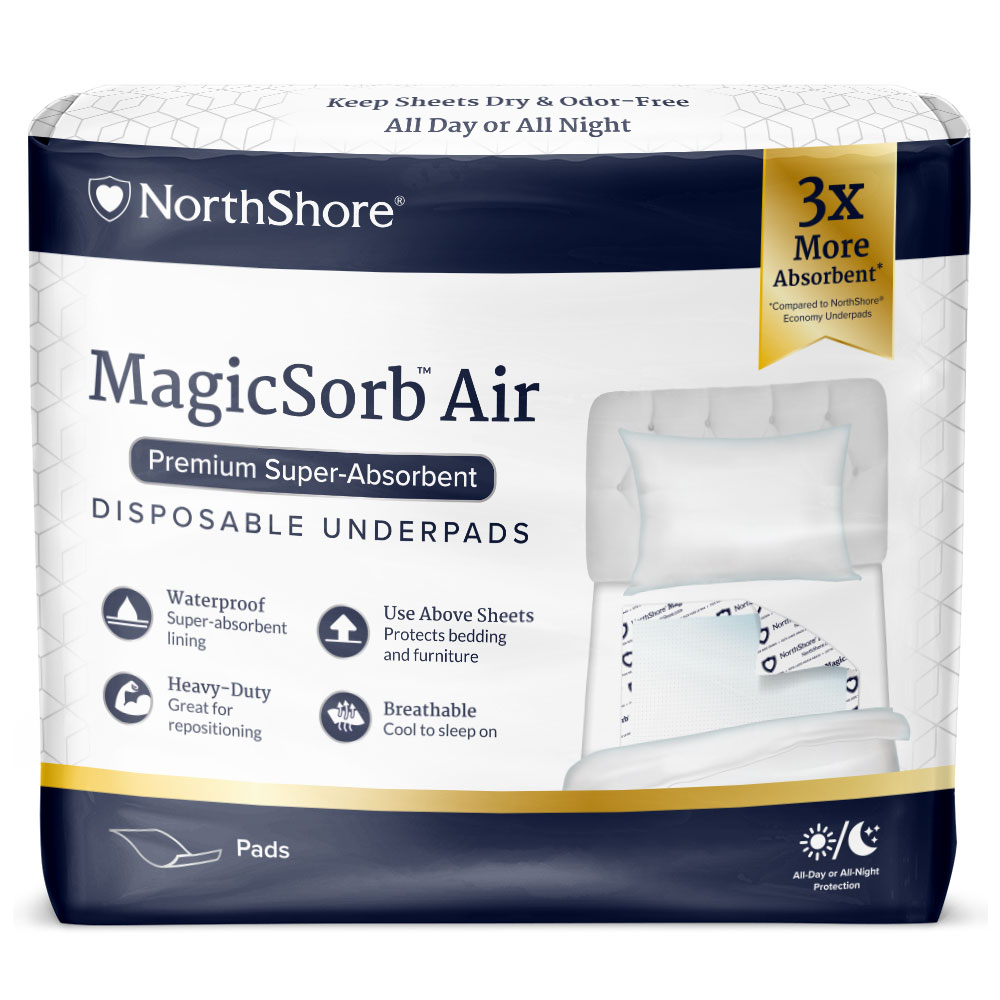 Incontinence supplies can be expensive, especially when you find yourself buying multiple brands and styles trying to find the best possible options. We recommend not looking at price tags and instead choosing the best performing products for you or your loved one.

Many people are often embarrassed to purchase incontinence products and supplies. AgingCare suggests giving internet shopping a try because many companies offer discreet shipping as well as subscription services. NorthShore is one of these companies and values customers' privacy by offering nondescript packaging and a convenient Auto-Ship Program. Call NorthShore at (800) 563-0161 or visit NorthShore.com for additional information.
All of us at NorthShore hope you have a wonderful 2020 with the right products and supplies to live your best life!
Please login to access your saved items list. If you don't have an account, create one today to start your list.