Diapers for Autistic Adults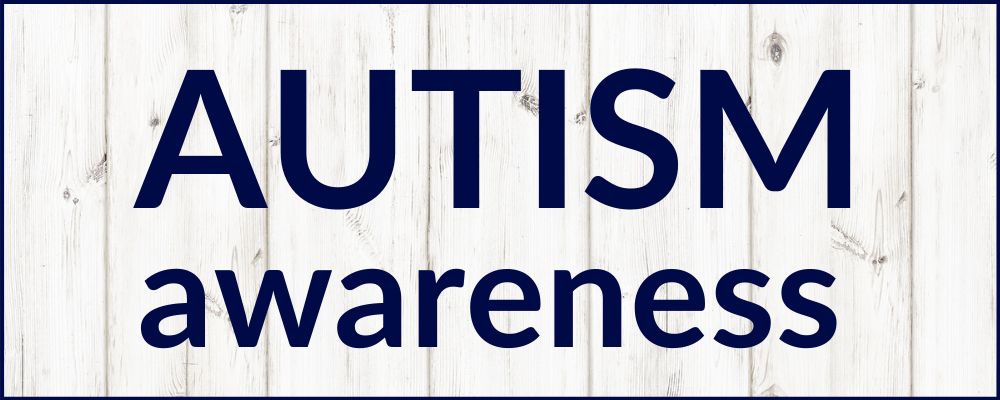 In observance of Autism Sunday, we want to recognize those individuals with autism spectrum disorder (ASD) and those who may be caring for someone with autism. For some people with autism, wearing diapers can be a normal part of everyday life and sensory issues may cause challenges finding the supplies and diapers autistic people will tolerate. That is why it is so important to have access to the latest information about the best incontinence products and supplies.


In this article, we focus on adults with autism or other developmental delays who need incontinence products that meet their individual needs. For family caregivers and parents caring for children with autism, NorthShore Care Supply has an article on toilet training tips for children with autism.
Explore the NorthShore products that offer full protection, a variety of styles, effective wicking and more to help keep adults with autism clean, dry and comfortable.
Tab-Style Briefs for Adults with Autism
Plain white adult diapers day after day can get boring for anyone. NorthShore Care Supply offers fun diaper designs and a variety of colors, including green, purple, blue, black and pink, so adults with autism can enjoy eye-pleasing products while also getting full protection and comfort. Small sizes are available for smaller adults and children.
NorthShore carries briefs with tabs in absorbencies from heavy and maximum to massive. Its most absorbent brief, MEGAMAX, offers up to 12 hours of capacity for all-day or all-night protection. It is available in blue, classic white, pink, black and colorful tie-dye. The Supreme and Supreme Lite Color Collection offers up to 8 and 6 hours of protection, respectively, and come in green, purple, blue and white. Printed diapers are also available at NorthShore.com. Don't let the fun colors fool you—these tab-style briefs provide serious protection. Other features may include:
Super-thick, highly absorbent core

Tall leak guards for both urinary and bowel incontinence

Extra-large tape tabs that refasten and allow for easy grip and adjustments

Elastic waistbands for a comfortable, snug fit
There are multiple choices so autistic adults and their loved ones and caregivers can find the incontinence product they like best with the absorbency and odor protection they need.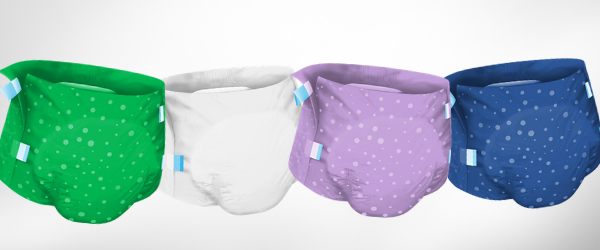 NorthShore Supreme and Supreme Lite Color Collection

Protective Underwear for Adults with Autism
Some autistic adults may comfort themselves with self-stimulation such as rocking and pacing. These active movements don't have to present challenges when trying to be dry and free of leaks.
For incontinent autistic adults, pull-up style incontinence products can offer a low profile without tapes and tags that might be bothersome for those with sensory issues. NorthShore GoSupreme Pull-On Underwear provides maximum absorbency as well as a printed wetness indicator to help caregivers know when it's time for a change. GoSupreme Lite is another popular choice that is lightweight, discreet and offers the same great protection as GoSupreme but with less bulk.
In addition to offering up to 3x the absorbency of leading store brands, other benefits of the GoSupreme Underwear Collection include:
Dual leak guards near the leg openings to prevent leaks

A body-close fit with a comfortable waistband

A fit for every body type, with sizes ranging from Small to 3Xi-Large

Extra coverage in the front, rear and sides

Breathable yet 100% waterproof
GoSupreme's extra-long contoured lining also helps wick away liquid to help keep autistic adults comfortable all day or overnight.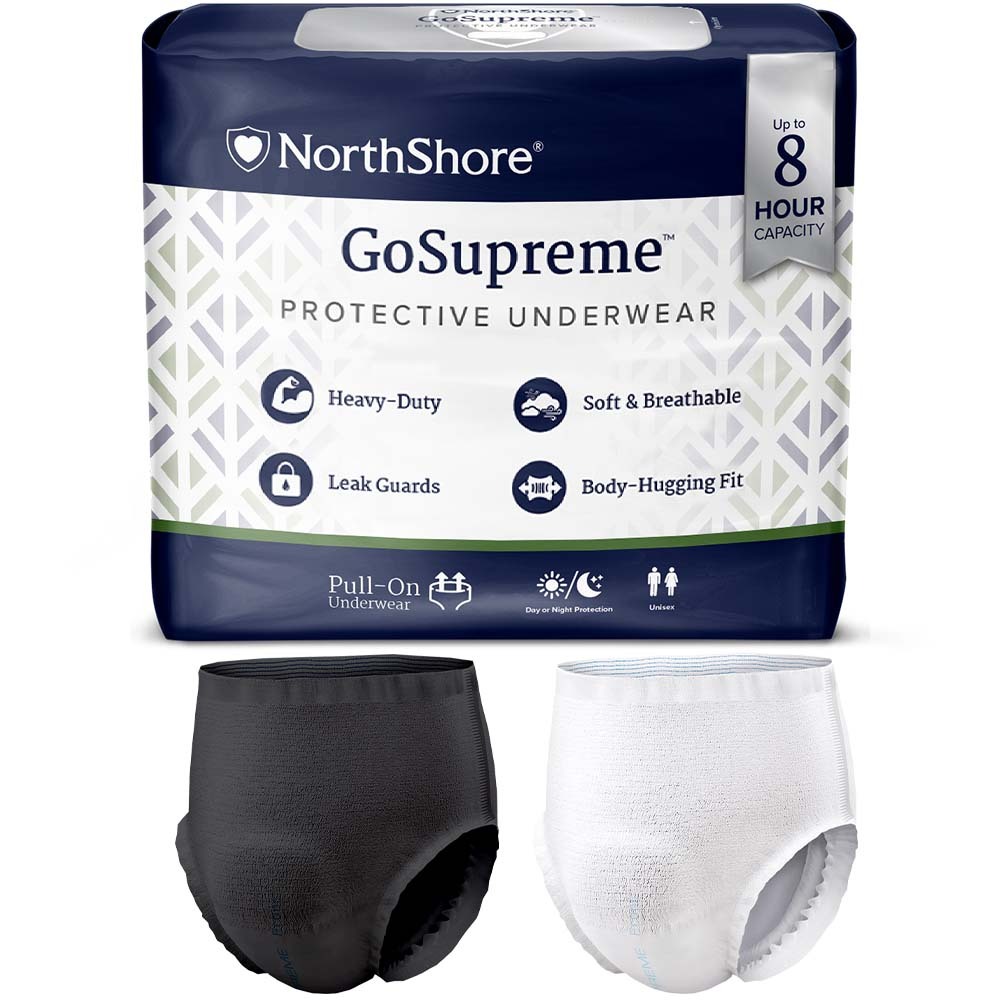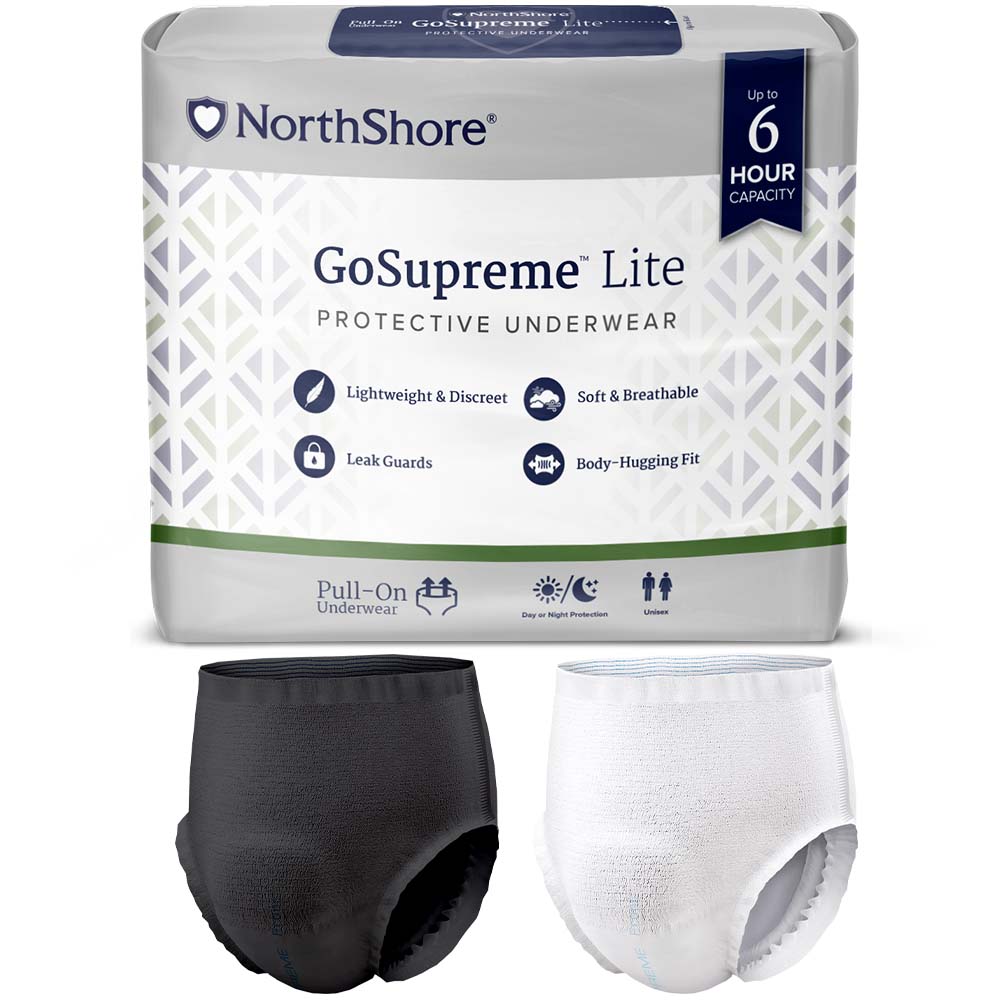 NorthShore GoSupreme and GoSupreme Lite Pull-On Underwear
Maximum Absorbency for Incontinent Autistic Adults
The best kind of diapers for autistic adults are those that address the needs of the user. The capacity of a product such as NorthShore MEGAMAX Tab-Style Briefs can help reduce the need for frequent changes. The quick-wicking core provides the most absorbency available at NorthShore, with an ISO max absorbency of 6500ml.* The maximum coverage in the front and rear offer protection for more active autistic adults as well as restless sleepers.
MEGAMAX offers total lockdown protection from leaks and odors. More benefits include:
Large tape tabs that refasten, plus a full landing zone

Right-sized briefs that fit better and prevent leaks for a wider range of body types

Waterproof exterior fights sagging and odors even at full capacity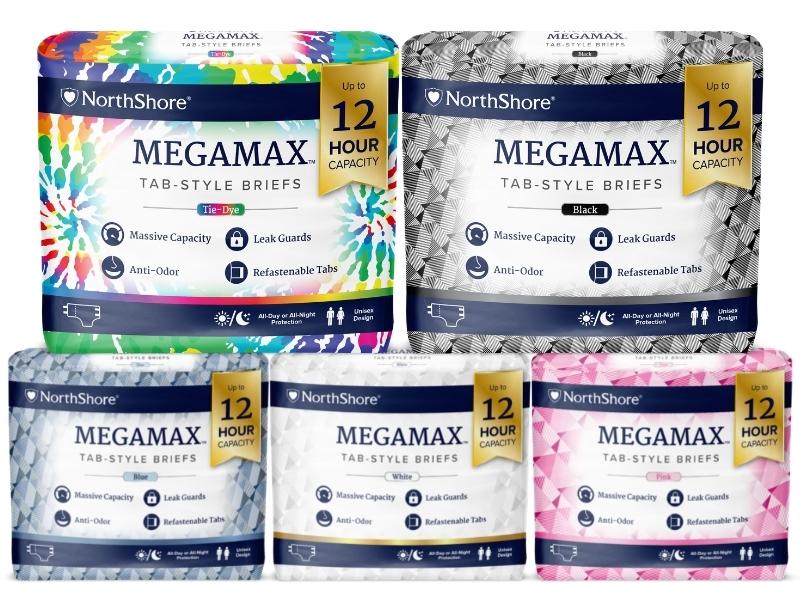 NorthShore MEGAMAX Tab-Style Briefs


NorthShore.com also offers booster pads, liners, bed pads, disposal bags, waterproof covers and more. We hope this overview has provided insight and helpful tips to help keep you or your loved one comfortable and dry.

Want more details about the products featured in this article or other incontinence supplies? Visit

NorthShore's Incontinence Products Page

or call (800) 563-0161 to get personalized tips and recommendations.
This content is not intended to be a substitute for professional medical advice, diagnosis or treatment. Always seek the advice of a physician or other qualified healthcare provider with any questions you may have regarding a medical condition. *ISO absorbency is a theoretical max capacity. See size/absorbency chart for more information.
Products Featured in this Article
Please login to access your saved items list. If you don't have an account, create one today to start your list.