Plastic-Backed Diapers (Briefs)
Adult diapers with plastic backing provide the same level of absorbency as cloth-backed ones while offering additional odor and leakage protection.
Reassuringly Strong Protection
Discreet Delivery
Auto Ship & Save
Hassle-Free Returns
Looking for an Extra Boost of Protection?
NorthShore EternaDry Booster Pads Diaper Doublers
Starting at $3.99
A Booster adds absorbency to a disposable undergarment. When filled with liquid, it flows through into the diaper or brief. NorthShore® EternaDry® Booster Pads have higher absorbency, more sizes & lower cost than most other brands. Slim, soft & super-absorbent. Has adhesive backing that holds it in place and enables you to stack multiple boosters.
READ MORE
Other Products that Complement Tab-Style Briefs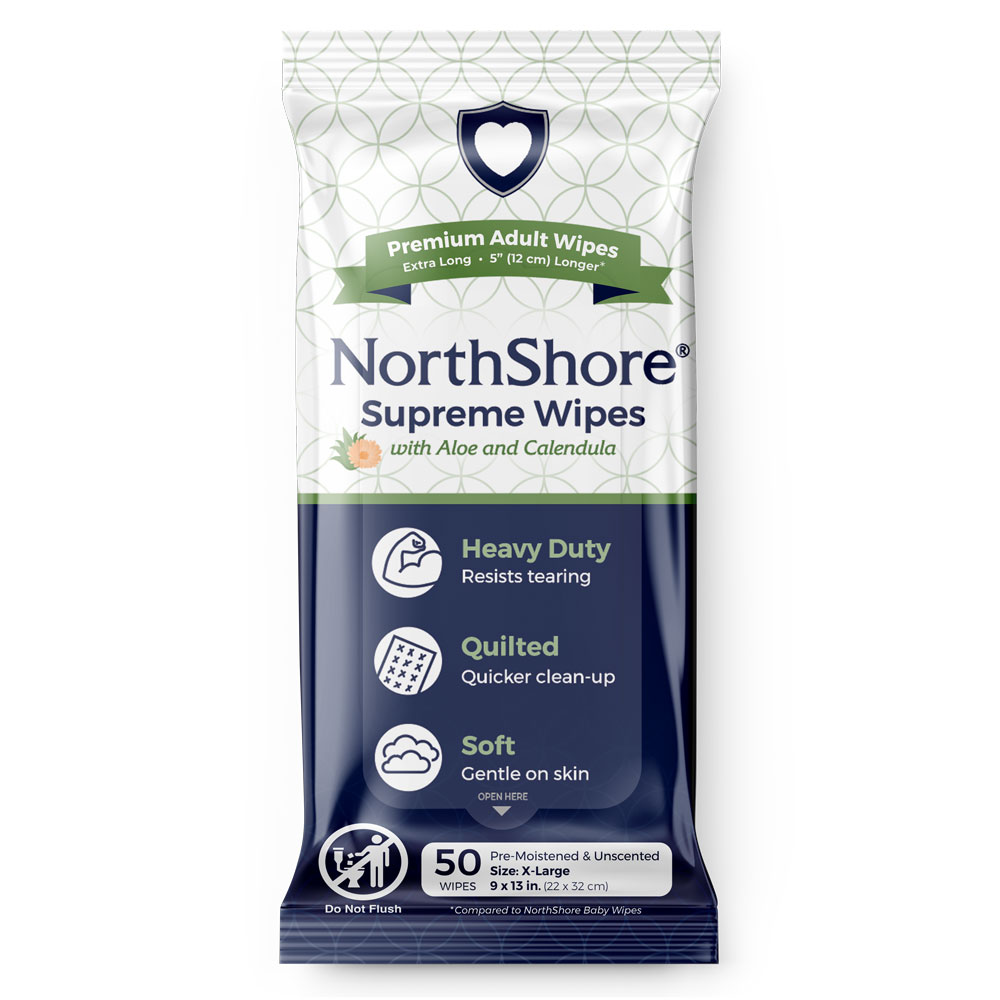 NorthShore Supreme Heavy-Duty Quilted Wipes, X-Large, Pack/50
Starting at $6.99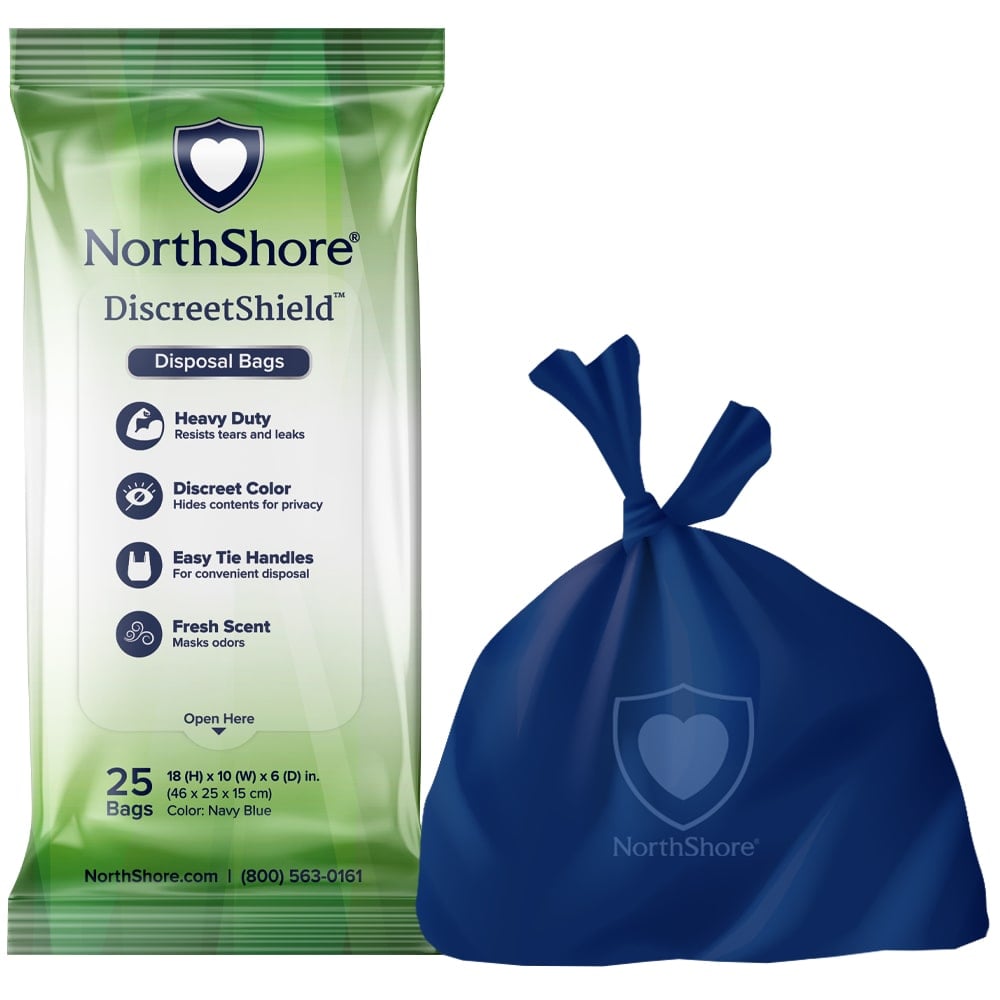 NorthShore DiscreetShield Disposal Bags, Pack/25
Starting at $6.99
NorthShore Tab-Style Brief Comparison Chart
Which one will you choose?
Adhesive Tapes with Plastic Front Landing Zone (2XL - Hook & Look Tabs with Frontal Landing Zone)
Adhesive Tapes with Plastic Front Landing Zone
Adhesive Tapes with Plastic Front Landing Zone
Refastenable Second Chance Tape Tabs
Are Plastic-Backed Adult Diapers Right for Me?
Adult diapers with plastic backing can provide the same level of absorbency as cloth-backed ones while offering numerous additional benefits. The smooth plastic exterior of NorthShore adult diapers can keep users comfortable by:

• Minimizing odors: Since plastic backing is less porous, it prevents smells from escaping and can drastically reduce odors.
• Eliminating leakage: Plastic-backed briefs lock in moisture from incontinence to stop leaking and keep you or your loved one dry. This extra protection is essential for individuals managing bowel incontinence and fecal leakage.
• Making changing easier: NorthShore plastic-backed adult diapers are ideal for users who need multiple changes throughout the day. The smooth backing reduces friction and helps caregivers change their bedridden or less mobile loved ones. Adjustable tabs make it easier for a person managing incontinence to put on and remove briefs with tabs.



Plastic-Backed vs. Cloth-Backed
Choosing between plastic-backed and cloth-backed options is one of the first decisions you'll make when purchasing adult diapers.
While cloth-backed varieties offer more breathability, plastic-backed adult diapers can provide superior protection for longer periods of time if needed. Today, most customers choose plastic-backed diapers for themselves or those they care for due to features such as high absorbency. Plastic backing also usually means less odors.
Benefits of

NorthShore Adult Diapers
At NorthShore, we are committed to providing premium plastic-backed adult diapers that meet the needs of individuals managing incontinence. Our selection of absorbent briefs and plastic diapers for adults can help you or someone you care for stay dry and live life to the fullest. We strive to empower our customers by offering a range of styles, sizes, patterns and colors.
Our adult diapers with tabs feature refastenable tapes for a better fit and maximum leakage protection. The smooth plastic exterior also reduces odors while increasing comfort. At NorthShore, we make ordering incontinence supplies as smooth as possible. We offer discreet delivery, Customer Care & Service seven days a week via phone or online, Auto-Ship & Save and more.



Buy Adult Diapers From NorthShore Today
Ready to purchase adult diapers from a company that cares? At NorthShore, we carry an extensive inventory of premium incontinence product solutions to help you or your loved ones live life worry-free and leak-free. Get in touch online or call a member of our knowledgeable team at 800-563-0161 for personalized assistance and recommendations. Our Product Finder can also help you discover the perfect solution for your needs.


Please login to access your saved items list. If you don't have an account, create one today to start your list.