Looking for the Best Incontinence Underwear for Absorbency, Style & Fit?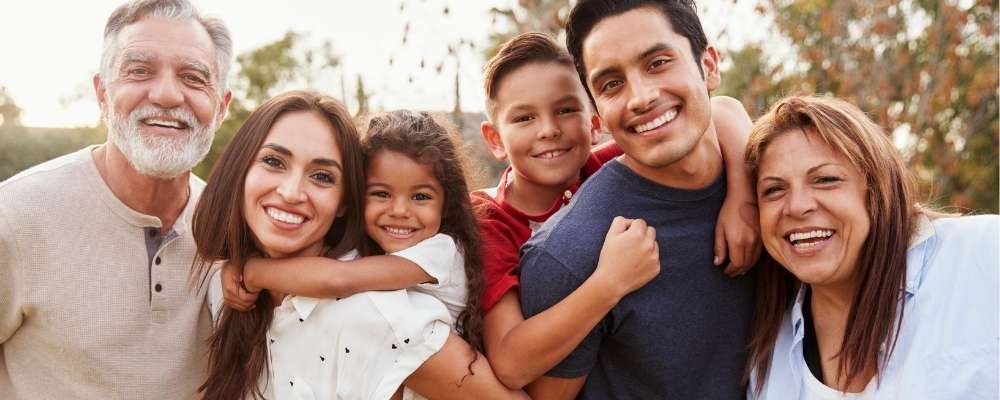 Incontinence underwear, also known as adult pull-ons, are very popular because they are comfortable, fit closer to the body and are less noticeable than tab-style briefs. Many people recognize pull-up style underwear labels such as Depend, Tranquility and Tena. There are also other brands of pull-ons worth considering, including NorthShore, with up to 3x the leak protection of store brands.


The National Institute of Diabetes and Digestive and Kidney Diseases (NIH) reports that 1 in 3 patients who visit a primary health care provider are also managing bowel incontinence. This common condition, along with the 33 million people who are managing severe urinary incontinence, is causing a need for more super-absorbent incontinence underwear options.

Today, there is a wide variety of adult protective underwear. Men and women choose such incontinence protection because it is more comfortable and fits closer to the body, making it easier to move around. Such absorbent disposables pull on and off much like regular underwear.

What is the best underwear for incontinence? See below for popular brands and their features.
Underwear Brands & Features
NorthShore GoSupreme™ Underwear
Up to 8 hours of protection for bladder and bowel leaks

Snug leg elastics provide a secure fit around the legs

Flexible, snug waistband for a superior fit

Available in sizes Small to 2XL

Up to 38 ounces of capacity (maximum protection)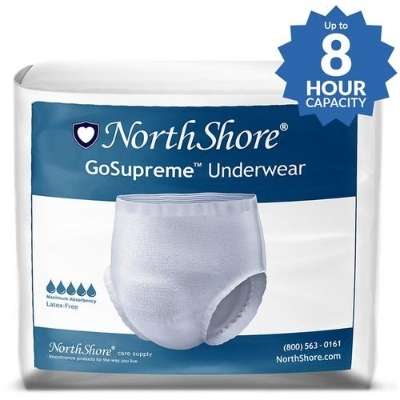 GoSupreme Underwear offers up to 8 hours of protection


"These pull-up underwear are the only ones that fit properly around the legs. I've tried so many different brands for my husband. No matter what style or size, they don't always provide full containment. These have extra gathered edges around the legs that give full protection. I will continue to buy these!" - Elana P., Arizona Resident, NorthShore Customer


NorthShore FlexSupreme™ Underwear
Up to 8 hours of protection for bladder leaks

High waistband with flexible side panel prevents sagging

Tall leak guards for restless and side sleepers

Available in sizes Medium to 2XL

Up to 38 ounces of absorbent capacity (maximum protection)

FlexSupreme Underwear features a comfortable and flexible waistband


"My husband kept complaining the other underwear from the store was not long enough since he is 6'4". FlexSupreme XL is perfect for him. Thanks for making something for people with longer waists." - Beth B., California Resident, NorthShore Customer


NorthShore FlexSupreme Lite Pull-On Underwear
Up to 6 hours of protection

Tall waistband for added comfort

Dual leak guards prevent leaks in the leg areas

Available in sizes Medium to 2XL

Up to 28 ounces of absorbent capacity

A lighter and less bulky version of FlexSupreme Underwear


"These are comfortable and I am not experiencing leaks like other brands!" - Dorothy H., Arkansas Resident, NorthShore Customer


While Depend and Tena are popular brands at local retail stores, the brands highlighted in this article often offer higher absorbency and leak protection. Additional features such as the type of waistband, leg openings, style and fit are also important considerations when shopping for the right incontinence products.

For example, individuals who want to be more active, may want to consider NorthShore GoSupreme Underwear. GoSupreme's unique fit and high absorbency are top-rated among customers. Individuals looking for a great fit as well as higher waistband may also want to try NorthShore FlexSupreme Underwear.

Depending on what is important - size, level of protection, style and/or fit - there are a variety of underwear options available.


Browse Incontinence Underwear for pull-ons offering reliable protection, less bulk and a more discreet fit or call (800) 563-0161 for personalized product recommendations.

You must have an account to save your Favorites List.