5 Ways Supreme Lite Briefs Are Making a Difference for People with Heavier Leaks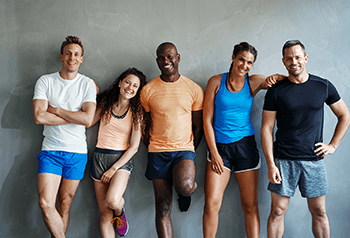 Did you know there were over 100 new product innovations launched last year? Bose launched a product called Sleepbuds; special earbuds designed to enhance one's sleep at night. Ember, a design-led temperature control brand created a revolutionary temperature controlled mug that allows coffee drinkers to keep their beverage hot at all times. However, there weren't any products in the incontinence industry listed as "new" or "innovative". But why? Like Sleepbuds and Ember's mug, adult diapers also help improve the quality of life for those managing some sort of leakage.
This month, we enhanced the NorthShore™ Supreme Lite™ Briefs by adding three new colors to the mix! We believe that the addition of these colors will help others on a personal level. See why these colorful adult briefs are different from the rest.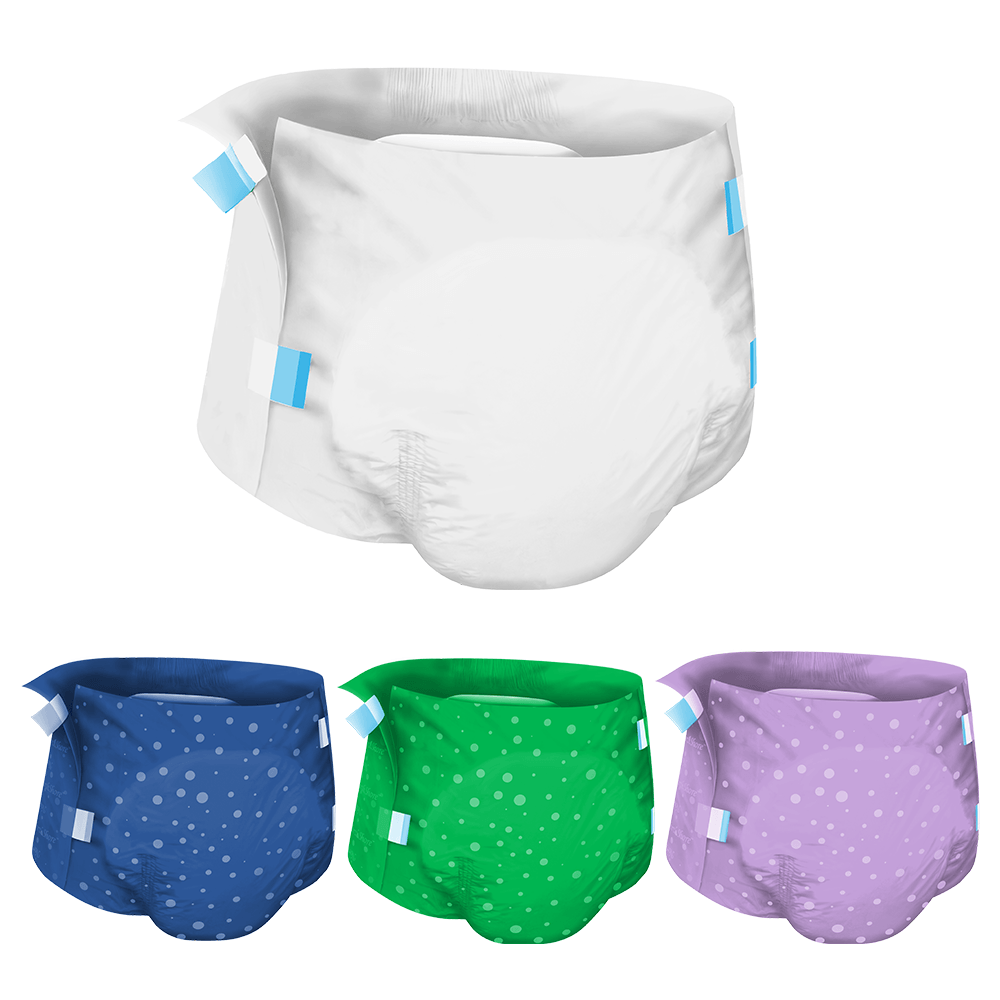 Ways the NorthShore Supreme Lites Help People with Heavier Leakage
Freedom of expression- Individuals can choose from 3 bold colors to match their personality, outfit, or mood! If you're wondering what color brief would suit your personality, take our quiz here.

First modern design adults can appreciate- An alternative option for those looking for a more mature design that does not have characters, and if you do like those, that's okay too! You can change it up when you want! The Supreme Lite briefs offer a subtle, but very modern look. What do you think the design looks like? Bubbles? Or polka dots?

Less clinical- Leakage, whether that be bladder or bowel form, can be difficult for those to manage. Many people with incontinence feel better when they are wearing adult briefs that are anything other than white. We've stepped away from the white briefs that look institutional and hope these colors help others feel better about their situation. Cheryl B Gartley, an advocate for those managing incontinence and Founder of the Simon Foundation for Continence says, "When people have less fear of their product leaking and they feel better about their product, both of these things could lessen the self-stigma they might be experiencing."

Overall improved quality of life – Research has shown that people dress how they feel. We hope that these briefs can brighten the day a little bit more of those managing their condition.

More options for those with heavier leakage– There are few adult diapers with moderate absorbency that come in colors options other than white. Now is the time when individuals can select from a variety of moderately absorbent briefs in 3 new colors to meet their unique styles.
2018 consisted of new product releases from companies of all sizes, with one goal in mind: to make people's lives a little better. Whether that means keeping someone's coffee hotter during their busy morning or sleeping better at night, people will consider these products if they work.
Now that we're in 2019, new products will launch. Some products will help people's lives and help diminish the stigma associated with them. Which ones will those be? The Supreme Lites! These tab-style briefs are designed for the group of people managing heavier leakage. Individuals with heavy bladder or bowel leakage now have undergarment choices like the rest of the world. These colored briefs allow individuals to express themselves in their own way, are less clinical than other briefs, and can improve the overall quality of life for many people managing this condition.
If you're interested in these colored tab-style briefs please request samples on our form or call us at (800) 563-0161.
We're always happy to help!