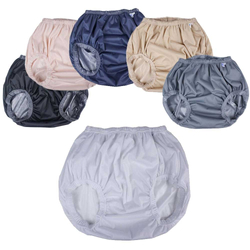 GaryWear Active Briefs Waterproof Covers
NorthShore Item:

3750
Model:

GABPX-05-LG
The GaryWear Active Brief is a unisex fabric pant worn over an absorbent product and designed for an extra layer of protection. These premium waterproof covers are washable AND fully breathable. Sold Individually.
This product is no longer available. Our recommended substitution for this product is
NorthShore TRIFECTA Waterproof Covers
.
---
Customer Reviews / Questions & Answers
Please login to access your saved items list. If you don't have an account, create one today to start your list.