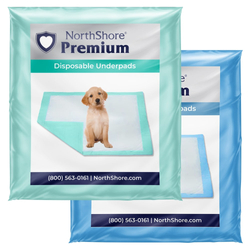 NorthShore Premium Puppy Pads
NorthShore Item:

5025N
Model:

5025
Top selling chux underpads with thicker cotton fluff linings than Economy Underpads. The underpads are latex-free with premium layers that help absorb liquids. Ideal for puppy training or pet incontinence issues.
---
Customer Reviews / Questions & Answers
Please login to access your saved items list. If you don't have an account, create one today to start your list.