Shopping for Adult Diapers Made Easier with NorthShore's New Website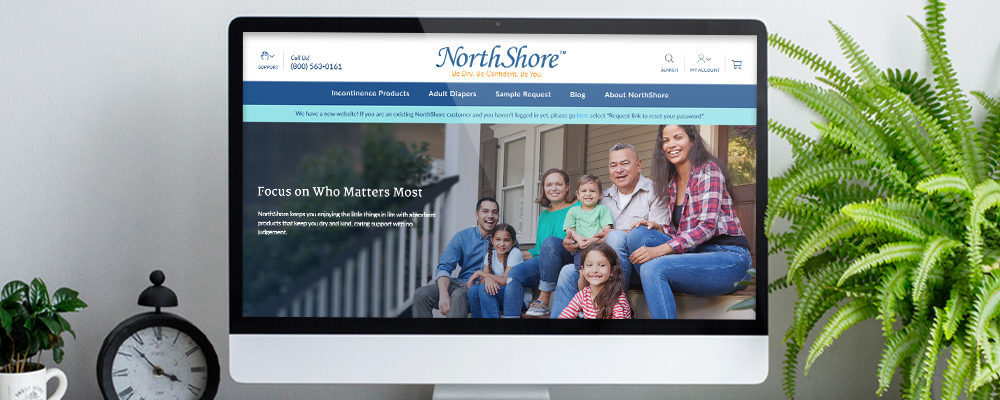 Click. Click Click. Click Click Click. Huff. Repeat. In the thousands of minutes you've spent online shopping, you've probably experienced a fair share of frustrating shopping experiences. You ask yourself, "Did my order go through?" or, "Why is this page taking forever to load?" This shouldn't happen when shopping, especially for incontinence products.
Whether you're a caregiver shopping for a loved one or need these products for yourself, it's not always easy to find what you're looking for online. Good news. Our new site is here to make your life easier. Here are the new features that you can expect to see on NorthShore's new site.
Faster Page Loading Time
In a world where information is literally at your fingertips, you expect to find information fast. Now, you'll be able to move from page to page of the site within 2 seconds or less.
Smarter Product Recommendations
Our new AI-driven software helps you find incontinence products that best suit your needs. For example, if you're searching for tab-style diapers with a plastic exterior such as the NorthShore™ Supreme Briefs, the site will show you other similar products on the right side of the site under "Customers Also Viewed." You'll discover new brands of products that you may not be familiar with.


Responsive Layout for All Your Devices
Have you ever visited a site on your mobile phone and you can't see the full layout properly? This is because that site you visited wasn't responsive on your device. Now you'll be able to view our site on all devices including tablets, any mobile phone, laptops and of course your home desktop computer.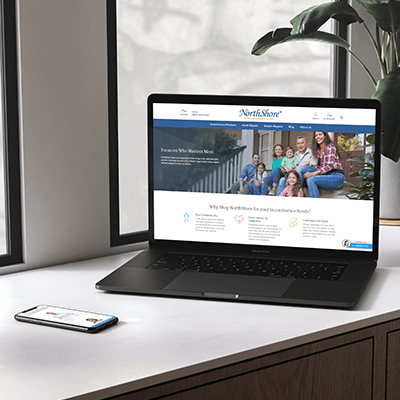 Updated Product Category Pages
The site now uses more familiar terms for product categories. If you're looking for tab-style briefs now you'll find that under "Diaper Style with tabs (Briefs)" in the navigation menu. If you're looking for adult diapers that resemble regular underwear you'll find those products listed under "Pull-Up Style (Underwear)".
You can also type the name of a specific brand or even a description of the product that you're looking for in our search bar. After you enter the keyword(s) in the search bar, you'll see any related articles and products that fit those criteria.



New Adult Diapers Sample Page
On the homepage navigation bar, you'll find the sample request page where you'll be able to request free adult diaper samples using our online form. Simply pick the absorbency you need, the type of product you're looking for and confirm the size. You can also add in any comments or questions you have right in the lower section of the form for our customer service team.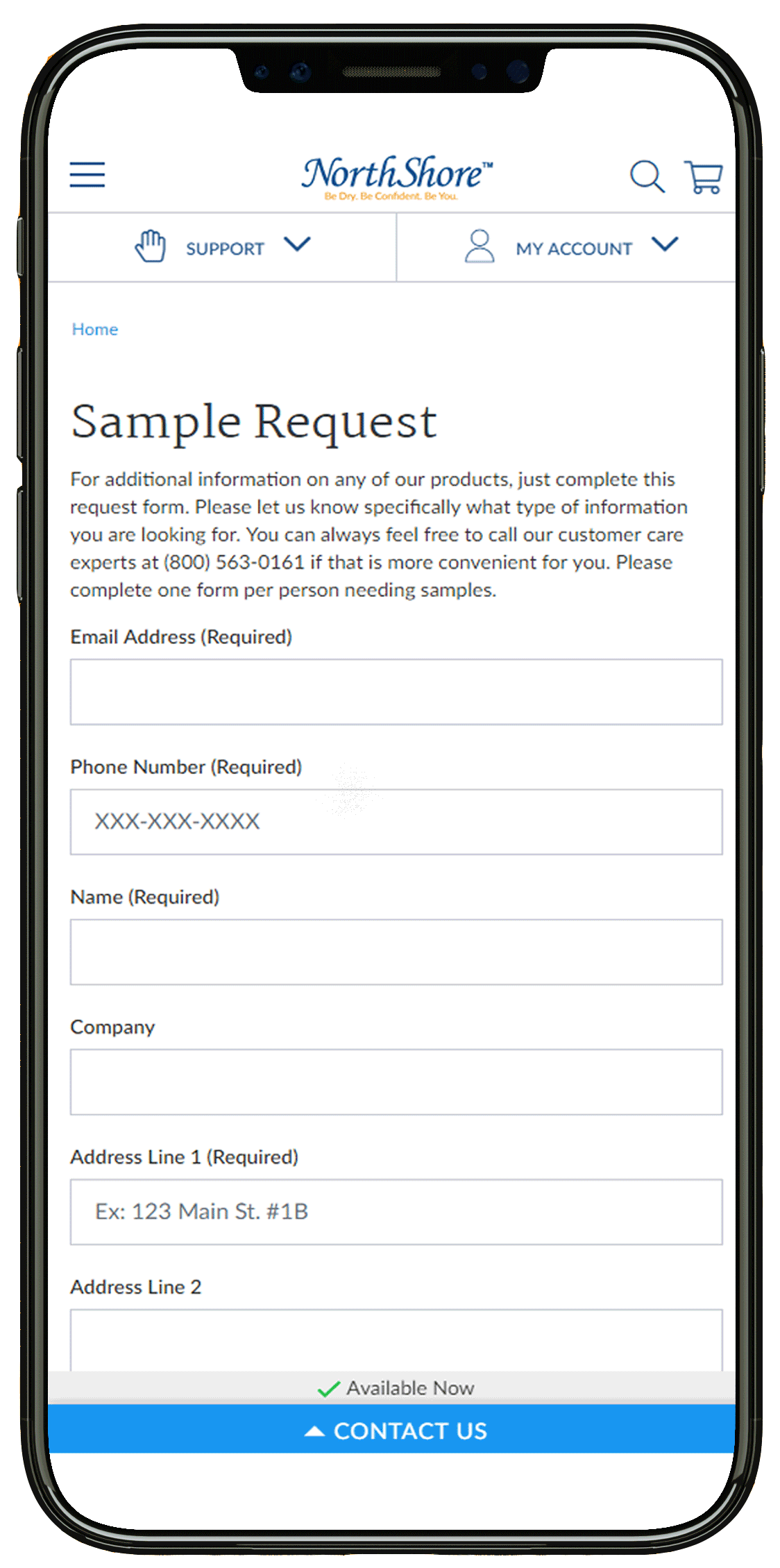 Personalized Auto-Ship Options
Looking to get your products regularly? Now you can set the specific day of the week that you want your orders to ship out. You can also select the frequency on how often you want your products. Remember that you can pause, cancel and skip shipments in your online account. Members of Auto-Ship also save 5% on their supplies!
Shopping for incontinence products shouldn't be difficult. We want you to find what you're looking for easier. We want you to find incontinence products or adult diapers that meet your individual needs.

Remember that we also have an extensive blog page that contains helpful articles surrounding incontinence and product information. We hope that the updated category pages, dedicated sample page, and Auto-Ship program all make shopping online easier.
Shop our top-selling Incontinence Products or call (800) 563-0161.
You must have an account to save your Favorites List.