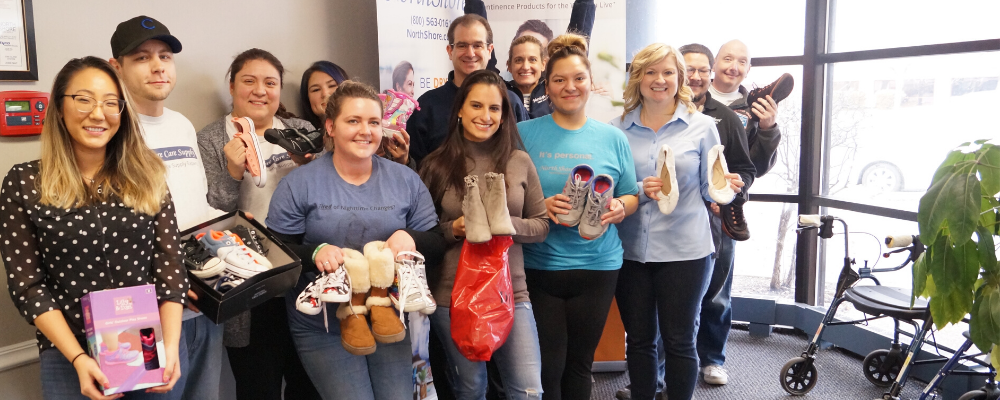 NorthShore Care Supply's mission is to improve the quality of life for those managing incontinence by offering life-changing products and helping #EndHealthStigma for Incontinence through caring service, discreet delivery, partnerships, education and awareness. Through our donation program and charitable initiatives, NorthShore collaborates with organizations and those in need by offering life-changing products, supplies and accessories to help individuals live full lives.
Community "Diaper" Donation Program
DAV.org - Offers support, resources and transportation to veterans and their families.



Giving the Basics – Provides the necessities of life, not covered by government assistance programs, that most people take for granted such as laundry soap, shampoo, deodorant, toilet paper and other personal care hygiene products.



Jake's Diapers – Helps to solve diaper needs for infants, the elderly and individuals with special needs by offering support during displacement and other challenging situations.
Corporate Initiatives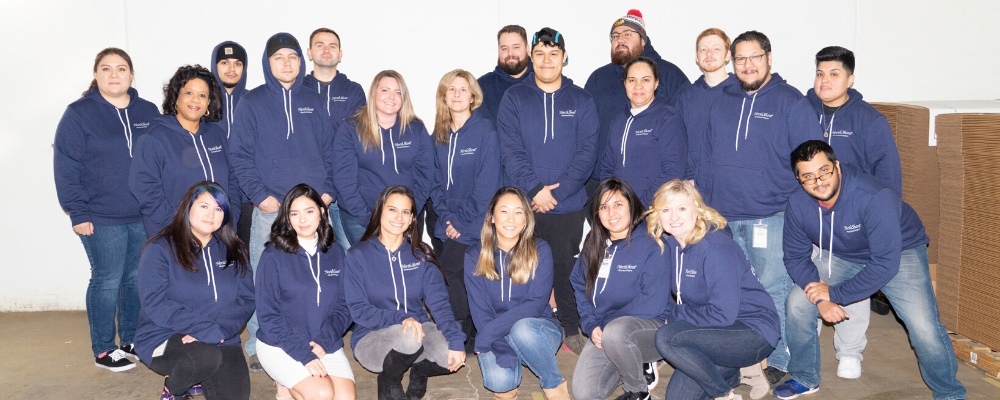 Empowerment Without Judgment - NorthShore is committed to #EndHealthStigma to for incontinence help 80 million Americans living with some form of bladder or bowel dysfunction. Staff members, pictured, are wearing NorthShore apparel with #EndHealthStigma and Empowerment Without Judgment logos to bring awareness to this important initiative.
'Try Before You Buy' Sample Program - Offers potential customers an opportunity to sample NorthShore's most popular and best-selling products and find the right incontinence supplies for their needs.
New NorthShore Logo - NorthShore unveiled a new logo and tagline at the end of 2019 that reflects the company's commitment to providing kind and caring Customer Care and Service while offering products that protect and shield.



---
Partnerships & Affiliations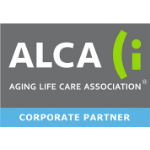 The Aging Life Care Association (ALCA)'s vision is "a world where adults and their families live well as they face the challenges of aging." The Association provides help for older adults or others with long-term health problems and offers education and professional development.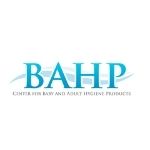 BAHP (Center for Baby and Adult Hygiene Products) serves as the industry expert and source on adult incontinence products, feminine care supplies and personal hygiene wipes. The organization proactively engages with federal and state policy makers on laws and regulations regarding the safety, sustainability and affordability of these products.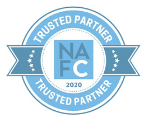 National Association for Continence (NAFC) Incontinence education and support for patients, caregivers and professionals. NAFC's mission is to provide quality continence care through education, collaboration and advocacy.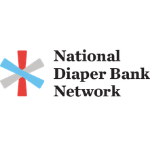 National Diaper Bank Network (NDBN) provides basic necessities to build a strong foundation for all children, families and individuals. The organization works with a network of diaper banks, allied programs, donors, sponsors and elected officials to end diaper need and period poverty in the U.S.



PURA Syndrom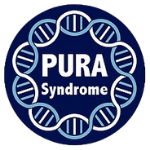 e Foundation is a global non-profit organization that educates, funds and provides resources to families coping with the effects of PURA syndrome.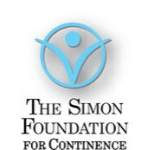 The Simon Foundation for Continence is dedicated to bringing the topic of incontinence out into the open; removing the stigma surrounding incontinence; and providing help and hope for people with incontinence, their families and the health professionals who provide their care.




---