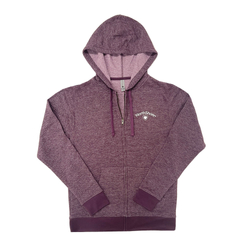 NorthShore Zip-Up Hoodie, Plum
NorthShore Item:

Select Option
Model:

Select Option
Live Your Life to the Fullest With Freedom + Dignity
Stay warm and help end health stigma with this bold zip-up hoodie! Spread NorthShore's empowerment message to live life to the fullest with freedom and dignity.
---
Customer Reviews / Questions & Answers
Please login to access your saved items list. If you don't have an account, create one today to start your list.