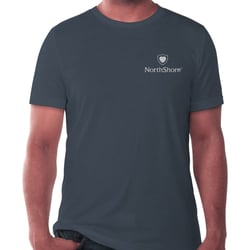 NorthShore Empowerment T-Shirt
NorthShore Item:

MC-1016
Model:

MC-1016
Live Your Life to the Fullest With Freedom and Dignity
Live life to the fullest with NorthShore's Reassuringly Strong products and now show your support with new NorthShore Empowerment T-Shirts! Available in Navy and Tie-Dye.
---
Customer Reviews / Questions & Answers
Please login to access your saved items list. If you don't have an account, create one today to start your list.