Choose from a wide selection of waterproof underpads, bed pads and sheet protectors. Underpads are flat absorbent pads that protect on top of upholstery or sheets to reduce linen changes and are available in many sizes and absorbencies. Disposable underpads, often referred to generically as chux, are very popular multipurpose protectors while washable underpads are most popular with family caregivers as they stay in place better than disposable pads and save money over time. Mattress Protectors are waterproof fitted sheets designed to protect the mattress itself from contamination. It is very common for bed to be protected with both a mattress protector under the sheets and an underpad over the sheets. All our mattress protectors and many of our underpads are breathable so they are not hot to sleep on, yet they are fully waterproof. Our underpads are also extremely popular for pet owners as training pads or many other uses and provide a big savings over retail puppy pads while providing more options for sizes and absorbencies.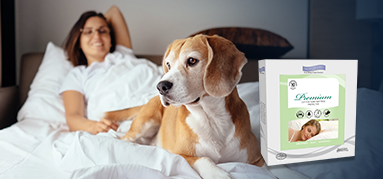 Displaying 1 - 1 of 1 products.
Displaying 1 - 1 of 1 products.