The Washable Underpad All Family Caregivers Should Know About
The morning is an important for caregivers, like the rest of us, to prepare for the day ahead. According to Healthline, some of the best ways to wake up rested and ready for the day include stretching, drinking water and making your bed.

If you're caring for a loved one then you know how important a morning routine can be. Are you frustrated during the mornings when you find your loved one with wet sheets? If you're still looking for a bed pad that will help to contain leaks, consider the NorthShore™ Champion Tuckable bed pad. Learn about the special features of this underpad that can help you throughout the day and night.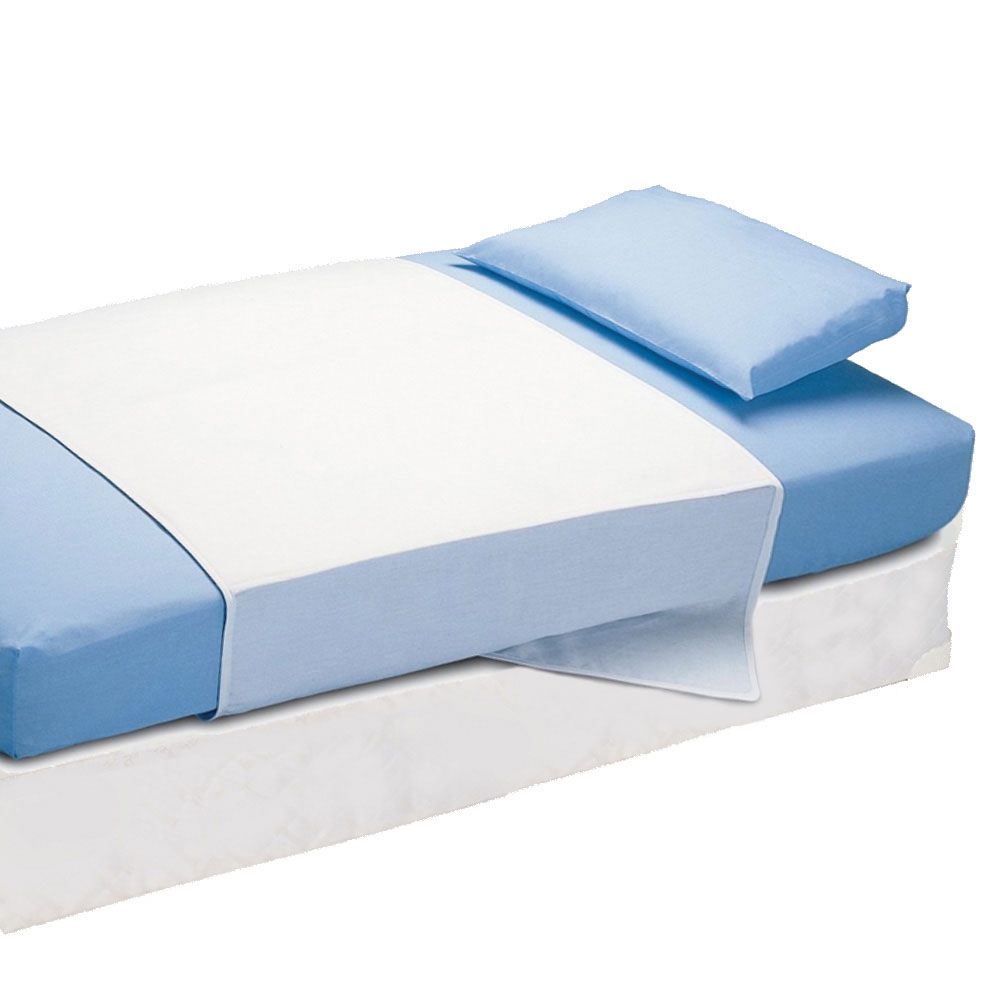 1. Offer Longer More Coverage- The large size is designed for twin sized mattresses and hospital beds, while X-Large size is ideal for full, queen, and king sized mattresses.
2. High Absorbency - The underpad can absorb approximately 58 ounces of liquid. This is a great underpad for individuals experiencing heavy urinary incontinence.
3. Larger Side Panel - The underpad's side panel is long enough to tuck under one side of the mattress, the pad can be secured tightly below. This prevent the underpad from slipping under the individual.
4. Convenient Packaging - There is a 4 pack option which gives busy caregivers a more efficient way of using these bed pads in a rotation. Use 2 tuckable underpads on the bed (if needed) and keep 2 underpads ready to go. Rotate and wash underpads as needed.
5. Repositioning Option- These heavy-duty underpads have a non-lip vintex lining which helps caregivers who need to gently move loved ones on the bed.
6. Great Value - Purchasing incontinence supplies for your loved ones can get costly. Select the 4 pack option to save on the cost per pad. The 4 pack option brings these bed pads to about $17.50 per pad.
Quality underpads are necessary when caring for a relative managing incontinence. Using absorbent adult diapers, chux and boosters can help prevent leaks onto linens. Caregivers need products that can help cut down on time and also keep their loved one's dry and comfortable.

Order NorthShore Champion Tuckable Underpads on NorthShore.com or call (800) 563-0161.

We're always happy to help!