What to Say to Someone Managing Incontinence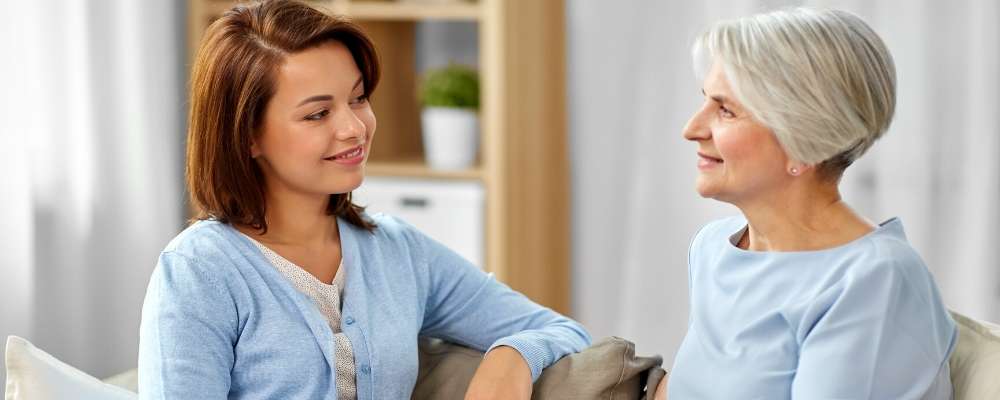 How do you communicate with others? According to ThriveGlobal.com, keeping focus, listening, using positive body language, empathy and knowing when to be silent are all great ways to communicate well with others. How we talk to our friends and family about sensitive issues such as incontinence matters. Learn about how you can strengthen your communication skills with these tips.
Keep Focus
To stay engaged in the conversation, your full attention needs to be directed to the person you're speaking to. When talking on the phone or in person, make sure your phone is put away to eliminate distractions. If the individual you're speaking to notices you're not engaged, they may not be willing to open up during your conversation.
Listen
When communicating with others, listening to key elements in their message is essential. Pay attention to their tone and common words when talking with them. You may notice they are repeating some areas of concern or emotion worth discussing further.
Use Positive Body Language
Make sure you're using constant eye contact and use affirmative responses or movements. Nodding your head, using hand gestures and phrases can let the person speaking you are engaged in the conversation. Body language, is at times, more powerful than the words themselves, so make sure you're sending positive energy while talking to others.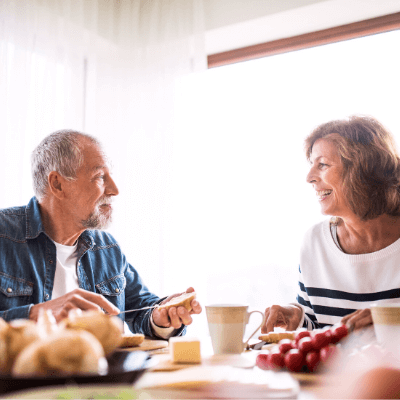 Welcome Silent Moments
Some people may find silence uncomfortable, but it is helpful for some conversations. This period of time can help others with understanding messages, relflection and transitions.
Talking to Someone Managing Incontinence
Incontinence, while very common, is still a very stigmatized condition. Most people don't talk with their doctors about it and suffer in silence. It's even more important to practice good communication habits and handle the situation with more care.

When talking to someone managing incontinence, empower them to seek medical care. Having a conversation with a primary care doctor can allow them to find the right treatment options, support and care needed to live full, active lives. Stay educated on various types of incontinence, specialists and other related conditions.


Use compassion and empathy to provide a sense of comfort to your friend or loved one. Studies show that empathy results in positive patient outcomes.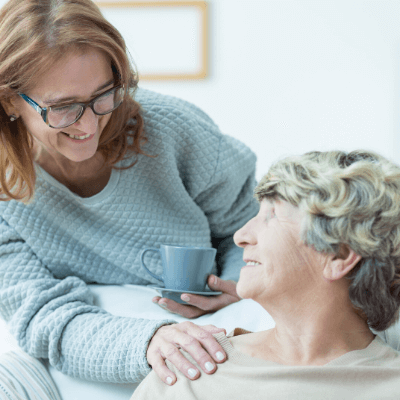 Incontinence Products
Another way to show you care is to stay informed on the most reliable incontinence supplies available. NorthShore offers an array of high absorbency tab-style briefs, absorbent underwear, liners and other supplies to help indivduals stay dry during the day and night. MEGAMAX Briefs offer up to 12 hours of protection for individuals managing total urinary and/or bowel incontinence.
Review our infographic to learn about the phrases and statements that can help you communicate better with your friend or loved one. We believe these statements can help create more meaningful conversations and gauge the level of care needed.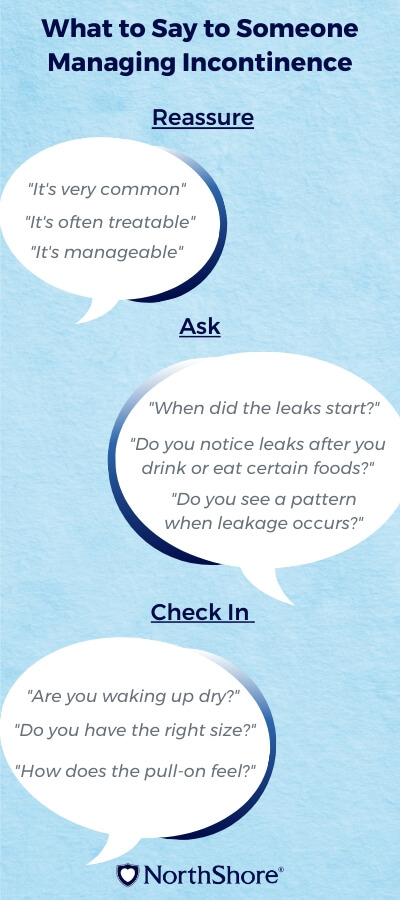 You must have an account to save your Favorites List.