NorthShore's Heavy-Duty Supreme Wipes for Moms & Babies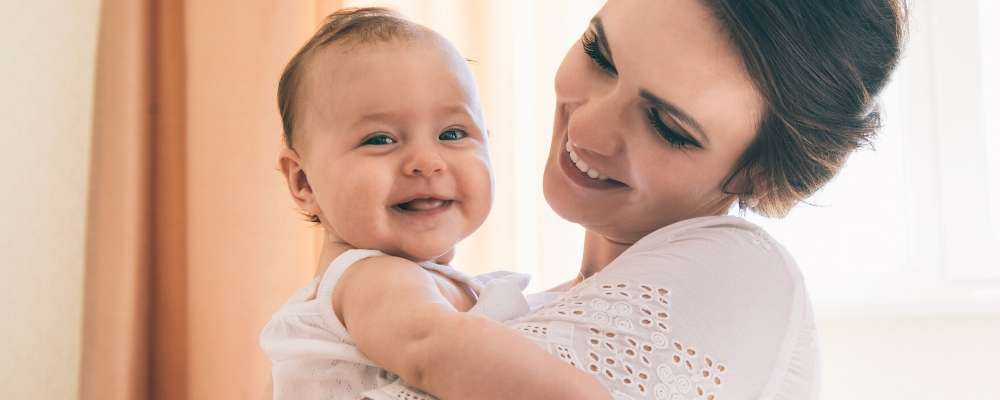 How old were you when you gave birth to your first child? Data from the Centers for Disease Control and Prevention states that women are having kids in their 30's rather than their early 20's as they have done years prior.
If you're a mother you may be focused on your career while caring for your family. You are a busy woman. If you ask any mother with toddlers what "must-have" items she uses on a daily basis she'll probably say that diapers, snacks, toys, and wipes are at the top of the list.
Whether moms use wipes for cleaning sticky fingers after snack time or a potty session, they are mother's best friend. Baby wipes are a daily product that moms will always have when it comes to keeping their child clean and fresh.
There are many brands of baby wipes available. How do you set them all apart? It can be difficult to find one that works for you and your child and usually takes a couple of packages to figure it out.
NorthShore Supreme Quilted Baby Wipes are pre-moistened baby wipes that can help moms during diaper changes, potty times, and on-the-go freshen ups! Find out why this wipe is one that you'll want to use today, every day for your little one ... and possibly for yourself.
NorthShore Supreme Baby Wipes - The Look


More Size Options - Available in extra-large (9' X 13') and standard sizes (7' X 8') these can accommodate any situation during busy days. Pack these wipes in your diaper bag, purse, in the car, or store them anywhere at home.

Secure Lid – Prevents wipes from bunching and drying out. The seal remains open while you pull wipes out and stays closed when you're done.

Large Opening – The 25% larger opening makes it easy to grab one wipe at a time.

Less Waste - The wipes are not folded together like other brands, so you have full control over how much you want to use at a given time.
NorthShore Supreme Baby Wipes - The Feel

Durable – Thicker material than a standard baby wipes and prevents nail breakthrough during cleaning.

Strong - Heavy-duty quilted finish and sizes provide more coverage on any area of the body.

Safe on Skin - Wipes are Hypoallergenic, fragrance-free, irritant-free, and alcohol-free

Soft Material - Their quilted texture wipes away heavy voids while leaving skin soft and clean.
NorthShore offers the same wipe in adult sizes with all the same features. Use these adult wipes for personal cleansing and removing makeup. Wipes are safe to use on the face and any area of the body.
Use this all-in-one wipe for your baby's needs and your own wipe. Save money by using one brand of wipe for the entire family. Certain baby wipes don't provide enough moisture to clean the body, but with NorthShore's baby wipes, you get the perfectly balanced wipe.
"These wipes are just handy to have around. Baby wipes for baby everything. They are small enough there is no waste to them. I like them a lot." Carolyn G., Missouri Resident, NorthShore Customer
Clean your baby with a wipe that's durable, reliable, and gentle on sensitive skin. Whether you're a new mom or a mom with years of experience under your belt, you'll want to use a product that works.
What could moms use in their day? More time. Save time and money with NorthShore's NorthShore Supreme Quilted Baby Wipes. They're strong material, soft quilted finish and the perfect balance of moisture is a winning combination in keeping your baby clean.
Spend more time with your family and less time running around looking for products that work.
You must have an account to save your Favorites List.