The Washable Bed Pad You Should Consider This Fall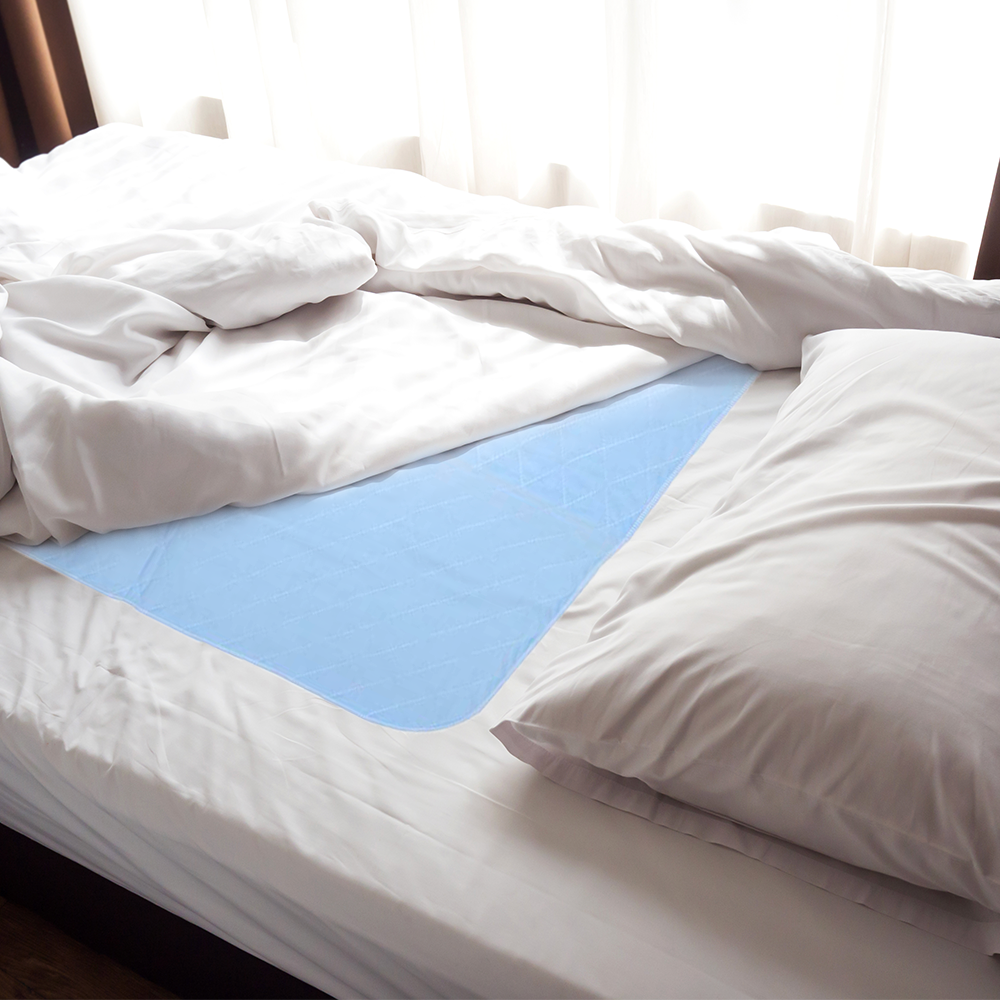 You're looking for a bed pad that can handle leaks. A pad that's bigger than what you're currently using at home. Possibly a bed pad to reposition a loved one someone, or perhaps just something you can use for yourself at home for some added protection during the night. You can't seem to find what you're looking for at stores or somewhere else online. You might just be looking for the NorthShore® Champion XD.
The Champion XD is one of strongest bed pads on the site and is worth checking out. Here are 6 reasons to try out this bed pad along with our customer reviews.
Absorbency - "This is the second time I have ordered these. They are comfortable in winter and summer, very absorbent and hold up well wash after wash." - ibiGtf
Saves you money in the long run- "Extremely absorbent material and controls runoff. Large enough to provide coverage of ample area like larger chairs. Very pleased with spending the extra money for this, saving money on laundry." - Sticks
Stays in place when needed- "No matter how much motion my body goes through the night sleep kicking around, champion underpads stays in one place doesn't shift so I don't worry about any leakage that may occur. I like this product. It's reusable, absorbent, washable, and my bed stays dry." - Earl
It's a hit with family caregivers- "I own a senior personal care home and I ordered a 4 pack just to test it out... Well... This is perfect! I'm no longer changing sheets every day, my clients are even drier when they wake up.... I just wash the pad and the sheets get to stay on the bed. It keeps the bed totally dry.... this is just what I wanted... I will be ordering more! :-)" - Less morning laundry
Has great size options - "I bought these pads for my adult daughter who has incontinence problems due to her MS. We have used smaller pads since she was a child, but they do not protect as well as this larger sized pad. This gives the bed full protection no matter where she sleeps on the bed." - Chanchi919
Suitable for people of all ages - "I purchased these pads, not only for my elderly mom but also for my granddaughter who is in the potty training stage, helps save her new mattress from damage, I have used these in the past for my children when they were young." - Cleaner
Whatever you may be using the bed pad for, know that it is one of our top selling pads that will keep you protected. The absorbency and durability are two main features that make this pad stand out among the rest. Think of all the sheets, linens and clothing you can save from leaks! Get your Champion XD today!