5 Essential Questions to Ask During Your First Urologist Appointment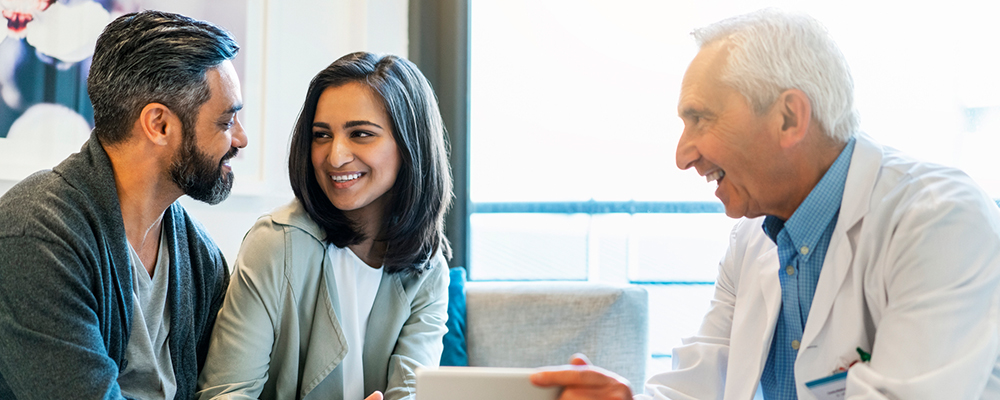 You've been looking down at your pants and notice leaks on a more regular basis. You wake up and have trouble making it to the bathroom. You went to your primary care doctor to discuss your situation and he's made the decision that it's time to see a urologist. You still have to schedule the appointment and send over your records to the office. But how prepared are you for your initial appointment? Have you done your research? Some patients bring their current list of medications. Others bring a pen and notebook with them to take notes. Some patients call the office ahead of time to ask for a medical interpreter if English isn't their first language. Preparing yourself before your appointment can help you have a better experience with your urologist. If you're going into the urologist for the first time, then you want to have some questions ready to ask him or her. We've selected 5 general questions that we think are important to ask during your first visit.
1. Should I Consider Pelvic Floor Exercises?
Pelvic floor exercises help tighten the pelvic floor muscles, the muscles responsible for controlling the bladder. Usually, these take practice and consistent work for them to strengthen properly, talk to your doctor if pelvic floor therapy is an option for you. There are pelvic floor physical therapists available, find them in your area online.
2. Is Weight a Factor in My Bladder Issues?
Discuss with your doctor if there should be a plan for a nutritionist or discussion regarding weight loss. A Harvard study found that people who lost on average of 17 pounds had 47% less urinary incontinence episodes.
3. How Much Liquid Should I be Drinking and When?
Discuss your current list of medications you're taking with your urologist regarding the best way to handle your liquid intake. Also, ask if you should limit your intake later in the evening or at other points in the day.
4. Should I Monitor My Toileting Habits for the Next Visit?
Ask your doctor if you should start a bladder diary where you monitor any leakage that may occur. There may be leakage during certain periods of the day or after certain meals.
5. Which Foods and Beverages Should I Consider?
Depending on your situation, your doctor may suggest that you stay away from carbonated drinks or heavily caffeinated beverages. Acidic or spicy foods are nown to irritate the bladder, check with your doctor if you should change your diet based on your own situation.
These are the common questions we recommend to start, but there will most likely be more. Remember, there are no dumb questions when it comes to your health. The more informed you are, the better your treatment and overall quality of life will be.
And those leaks you may be experiencing in the meantime? There are many products for you to choose from to keep you dry day and night. NorthShore offers premium super absorbent diapers and other incontinence products to help you. Whether you have light or heavy bladder leakage we have a selection of products that you can use during and after your diagnosis. Free samples are available for our adult diapers, absorbent underwear, and incontinence pads. Fill out our free sample request form online, or call us directly at (800) 563-0161.
We're always happy to help!
Sources:
U.S. National Library of Medicine