How to Prevent Scams that Target the Elderly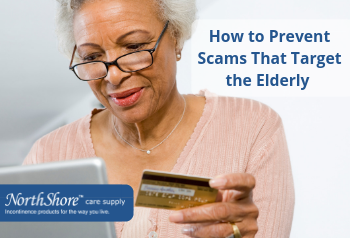 Elder fraud comes in all shapes and sizes. Imagine your elderly parent or friend being contacted about a sweepstakes fraud like the one several years ago started by a North Carolina couple. Working out of Costa Rica, they targeted elderly Americans using technology that allowed their phone number to come up as a local number on Caller ID. They would claim that the victim had won a sweepstakes prize that would be available as soon as money was wired over for insurance and other fees. Before being caught by the FBI and pleading guilty, the couple swindled nearly $900,000 from elderly Americans.
Seniors can be especially attractive to scammers because they often own their homes, have nest eggs, and have good credit. They are also sometimes easier to engage in conversation because they may be lonely. Also, people who grew up in the 1930s, '40s, and '50s don't want to be rude to people, even if they may turn out to be scammers. These criminals also count on seniors to not report the crime or, when they do, to have trouble giving accurate details. Seniors who live alone and have no one helping with their finances are particularly vulnerable.


How Caregivers and Relatives Can Keep The Elderly Safe
1. Use the Do Not Call Registry - donotcall.gov. Legitimate sales people won't call if you are listed so that leaves scammers looking obvious. Also report any scam calls that you or your elderly loved one has received.
2. Visit often and have conversations about who they have been talking to and listen for any sign of scammers who take advantage of lonely elders.
3. Get involved with their finances in possible.
What to Say to Your Elderly Loved One About Scams
Goverment agencies including the IRS will not request money over the phone or internet.

Know the danger of giving out information such as bank account info, social security number, card card, ect.

Do not do business with someone who is pressuring you to make a snap decision by saying you will lose out on an offer if you don't "act right away."

It's OK to have up on someone if something doesn't seem right about the call.

If a salesperson will not provide written information on their company, including location, do not do business with them.
Scams can be a real threat but one that can be easily avoided if people are informed and follow basic safety guidelines. Most important is to make sure your aging loved one is aware and on guard for the many different types of fraud aimed at the elderly.