Review of Men's Bladder & Bowel Leakage Products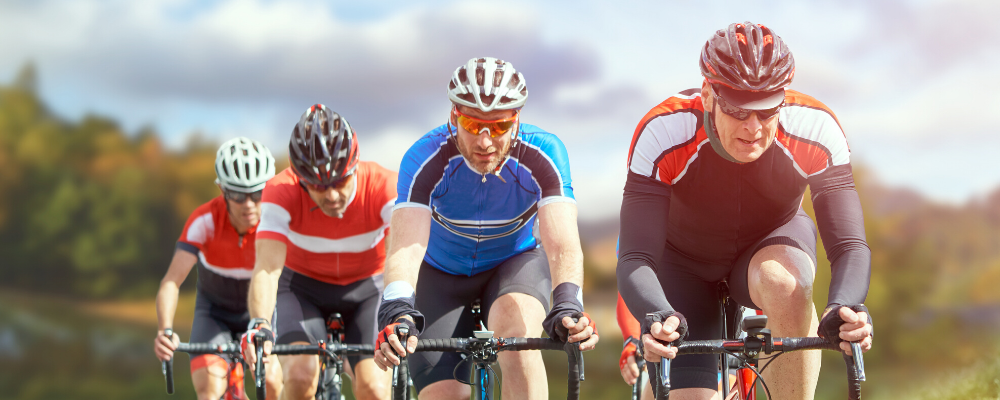 It's essential that men find the right products that provide adequate coverage where and when it's needed. There are four categories of absorbent products men can use to manage their leakage: liners, absorbent underwear, male guards and fitted briefs (adult diapers with tabs). Fitted briefs are unisex products, however, the fit of the specific brand of the brief is what sets briefs apart from others. We'll explain each category along with our top products within each category.
Breakdown of Men's Incontinence Products
Liners- Also known as large shaped pads, liners are worn in briefs (regular underwear) that are held with adhesive in the back. A liner that offers coverage in the front and back (figure 8 or hourglass-shaped) with built-in leak guards can be used for moderate bladder and light to moderate bowel leakage. However, we recommend fitted briefs for heavier bowel voids because of the durable secured fit around the legs and plastic exterior to contain odors.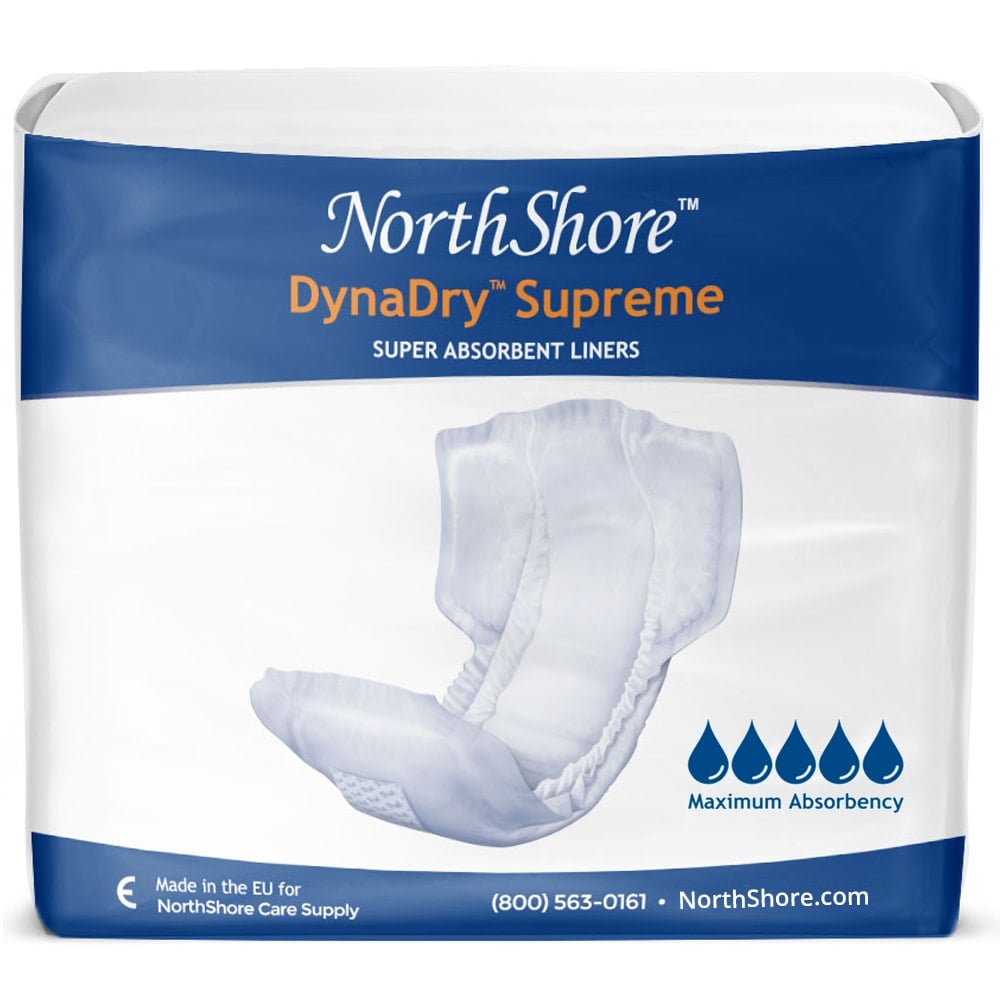 NorthShore DynaDry™ Supreme Liner
Absorbent Underwear – A great substitute for men that don't mind wearing protective underwear to replace their current reusable underwear. Good quality absorbent underwear should feel soft and comfortable when worn. The waistband should hug the body, but not too tight where it's uncomfortable. The leg opening sizes are also important and vary by the underwear. Some absorbent underwear has larger leg openings and some have more narrow leg openings. Pay close attention to the size chart and leg openings in absorbent underwear, this will affect how the product performs. Absorbent underwear that's too loose around the leg openings and waist area will cause leaks to spill out onto clothing.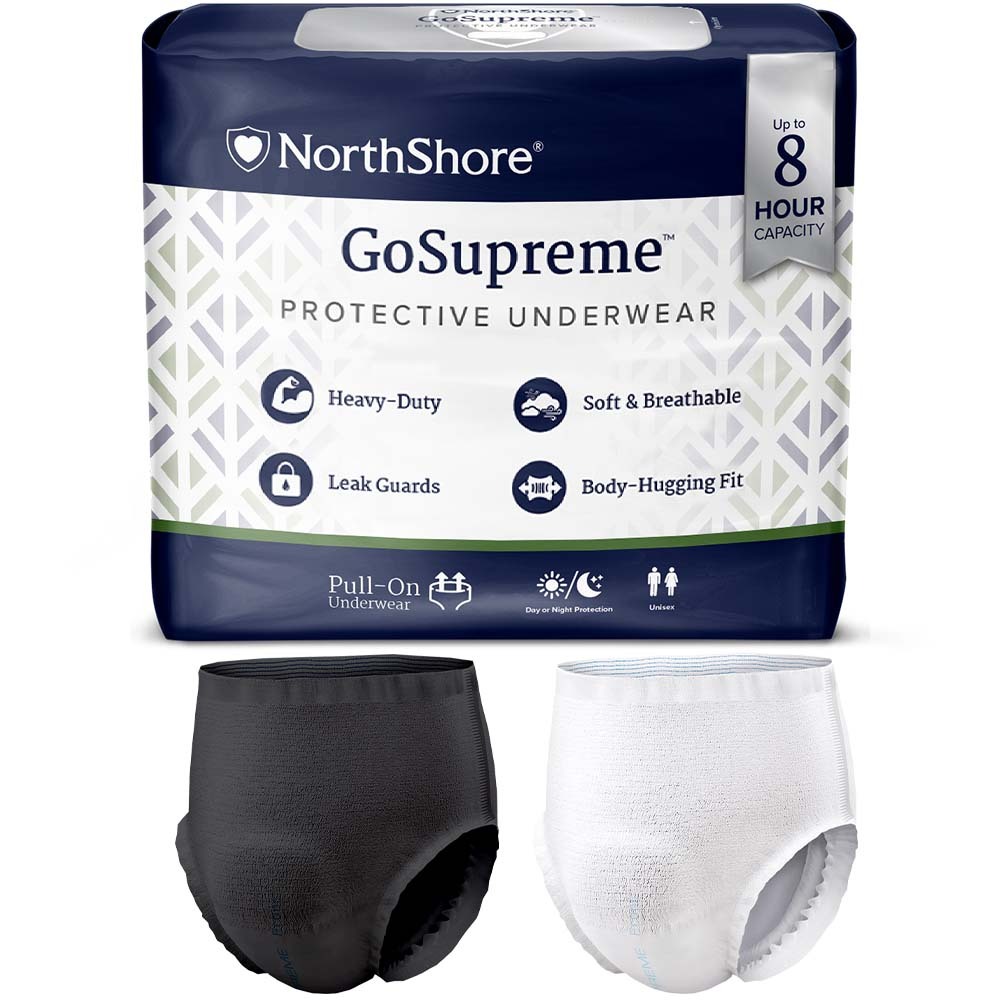 NorthShore GoSupreme™ Underwear
Male Guards – These are designed for the lightest amount of urinary leakage. Male guards come in various shapes (triangular, rectangular, and anatomical) and absorbency levels. Check what shape feels the most comfortable on your body and gauge your output to see which guard meets your needs. Some guards only absorb minor dribbles, while others can absorb heavier voids. Make sure the guard has enough coverage in front to avoid leakage onto clothing.
Fitted Briefs- Briefs with closures or refastenable tabs have 2 backsheet options: a plastic backing (poly backing) or a cloth-like (breathable) material. The briefs we offer are all unisex so it really depends on the man's preference on what type of backing he wants. The poly backing is great for people who want to contain odors from heavy bowel movements. Usually, the cloth-like material is best for people with sensitive skin, as it helps promote air circulation on the skin's surface.

It's important to get the correct waist and hip measurements for the best fitting brief. Some brands of briefs tend to run smaller or have different sizing charts, so be sure to call for help if you're not sure what size to get. The length of the tabs, length of the core and the waistband are all important factors in the comfort and performance of tab-style briefs.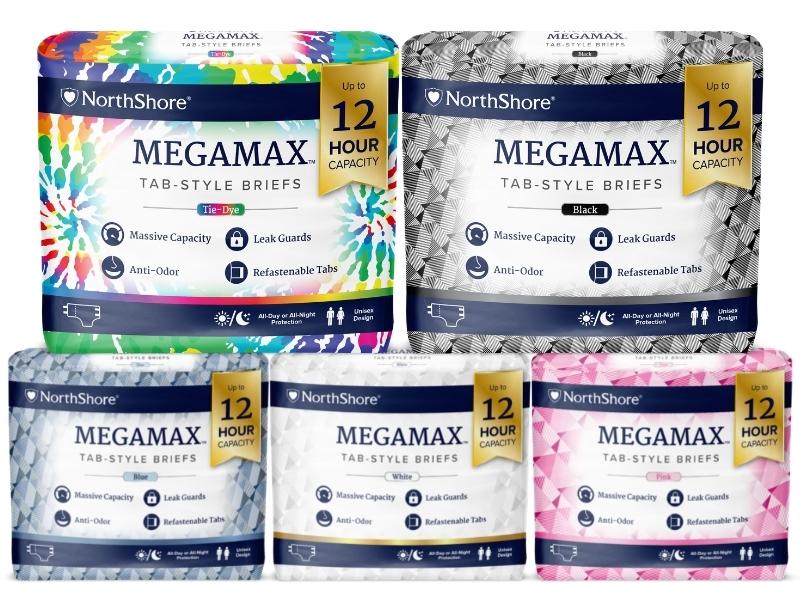 NorthShore MEGAMAX Tab-style Briefs
Now that we've discussed the four main categories of products let's get into the products. We'll start with liners.
Liners for Moderate Urinary Leakage
NorthShore™ DynaDry™ Supreme Liners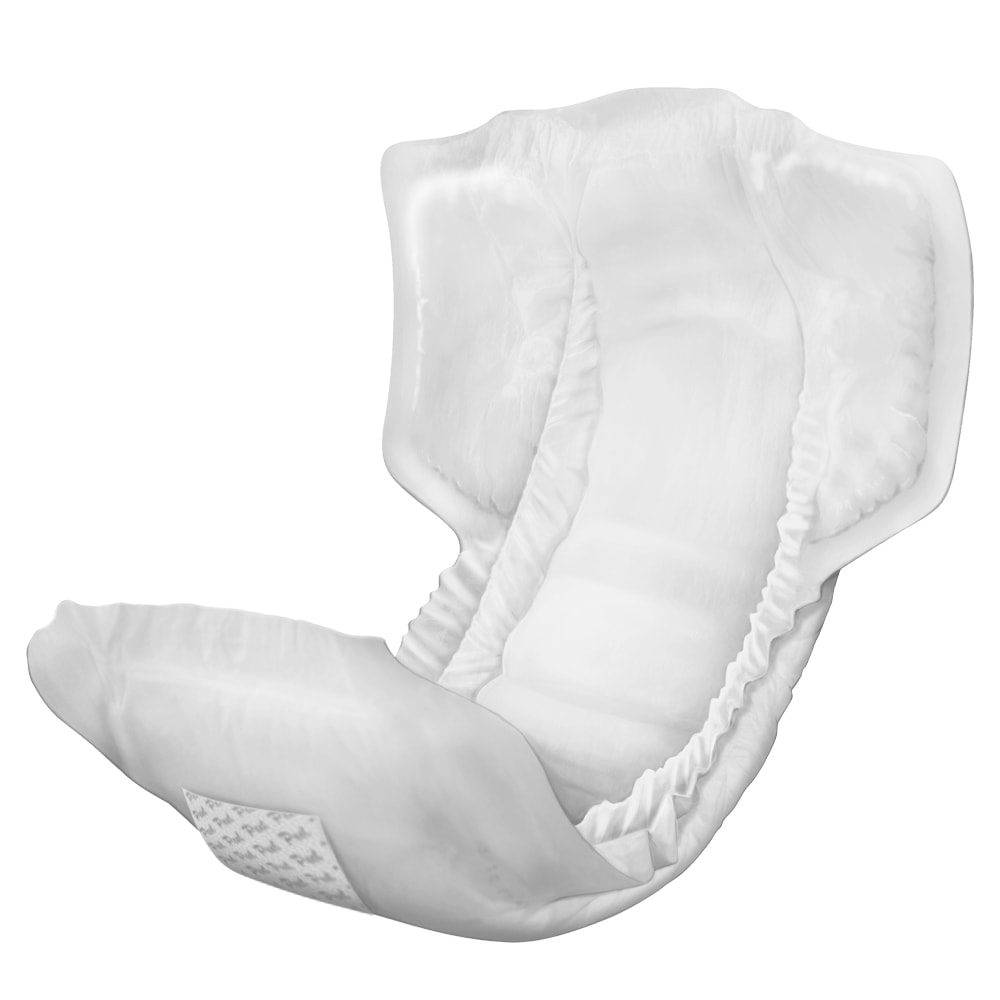 Help men that are managing moderate urinary and bowel leakage

Great for men that don't want to transition into protective underwear/tab-style briefs

Full coverage in the front and back liner built with leak guards

Great daytime and nighttime liner

Sizes offered: M-2XL
Absorbent Underwear for Heavy Bladder or Bowel Leakage
NorthShore™ GoSupreme™ Underwear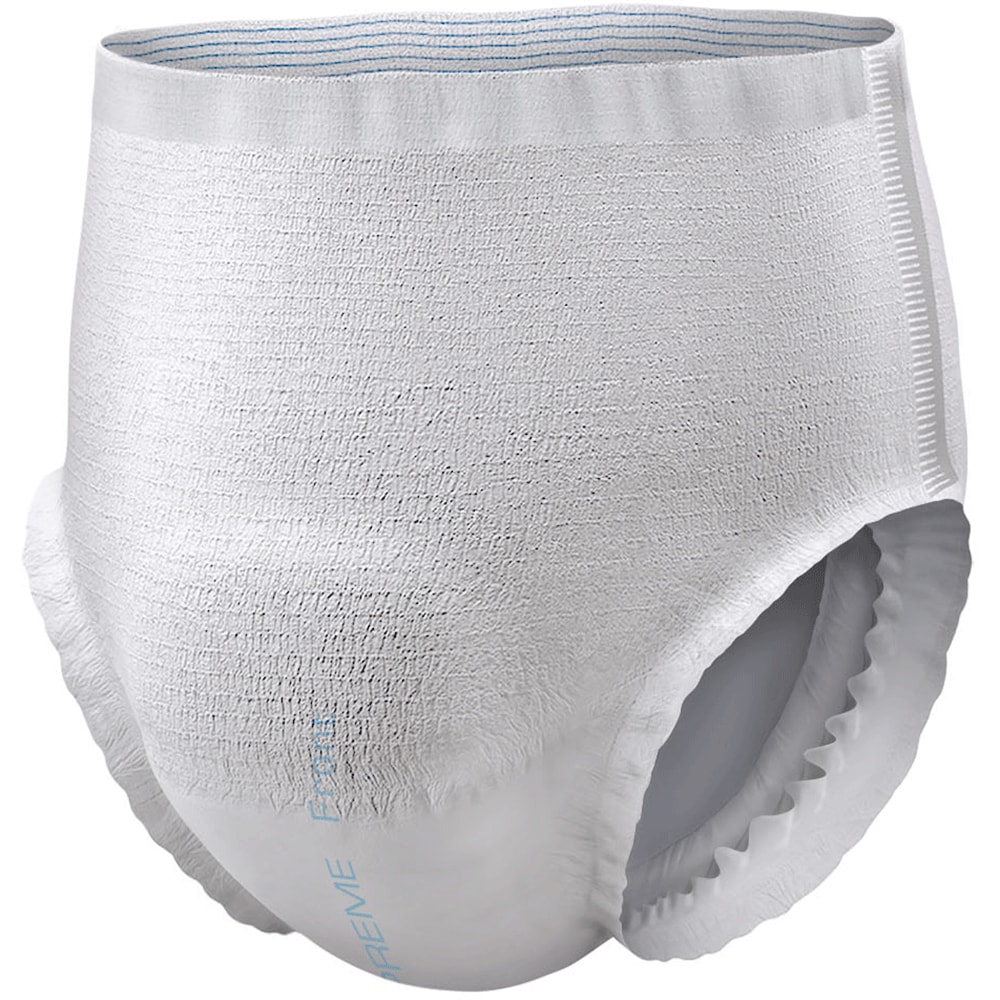 Great for men with thinner legs, these are created with smaller leg holes

Superb overnight leakage protection

Breathable material that helps with comfort and skin health

Sizes available: S-2XL
Male Guards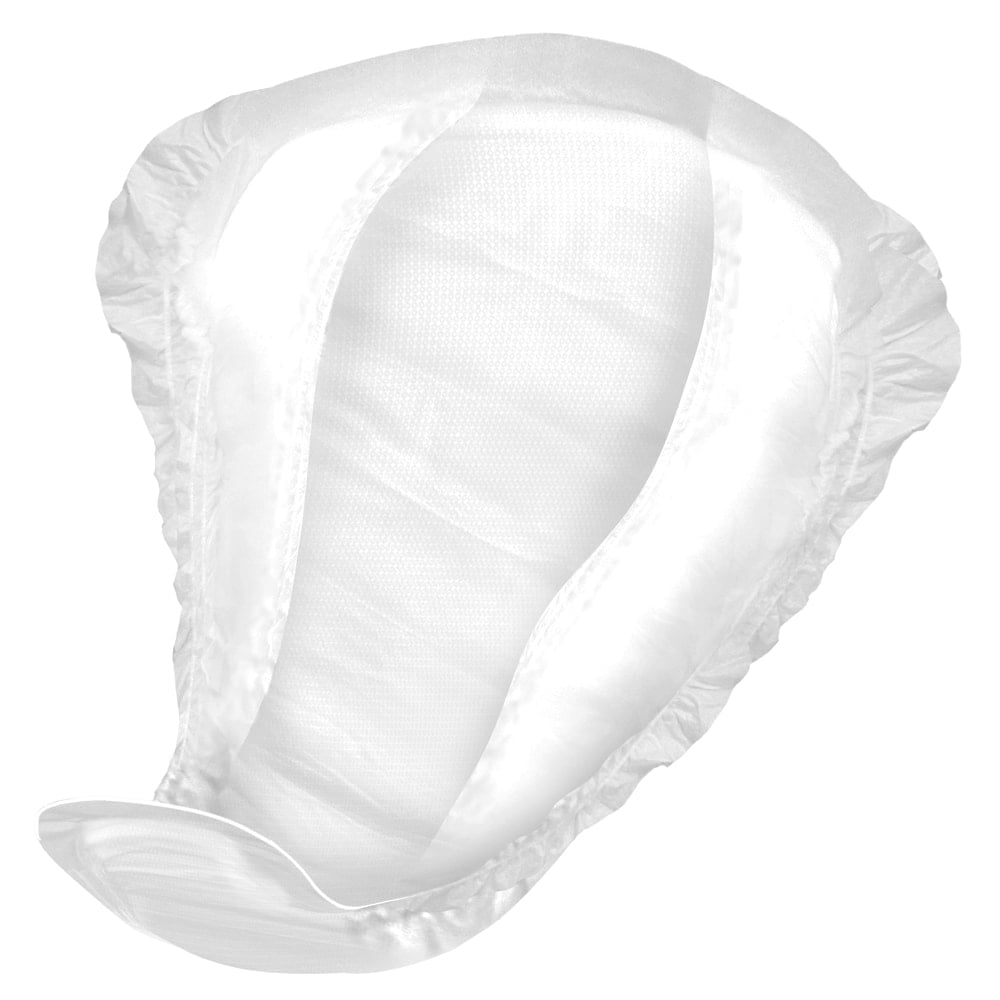 The most absorbent male guard on the site (16 oz.)

More coverage in the front for urinary containment and tall leak guards

Triangular shape, ideal for a man's anatomy

Comfortable cloth-like backsheet for comfort and discretion

One size: 7.5 wide by 10 inches long
Fitted Briefs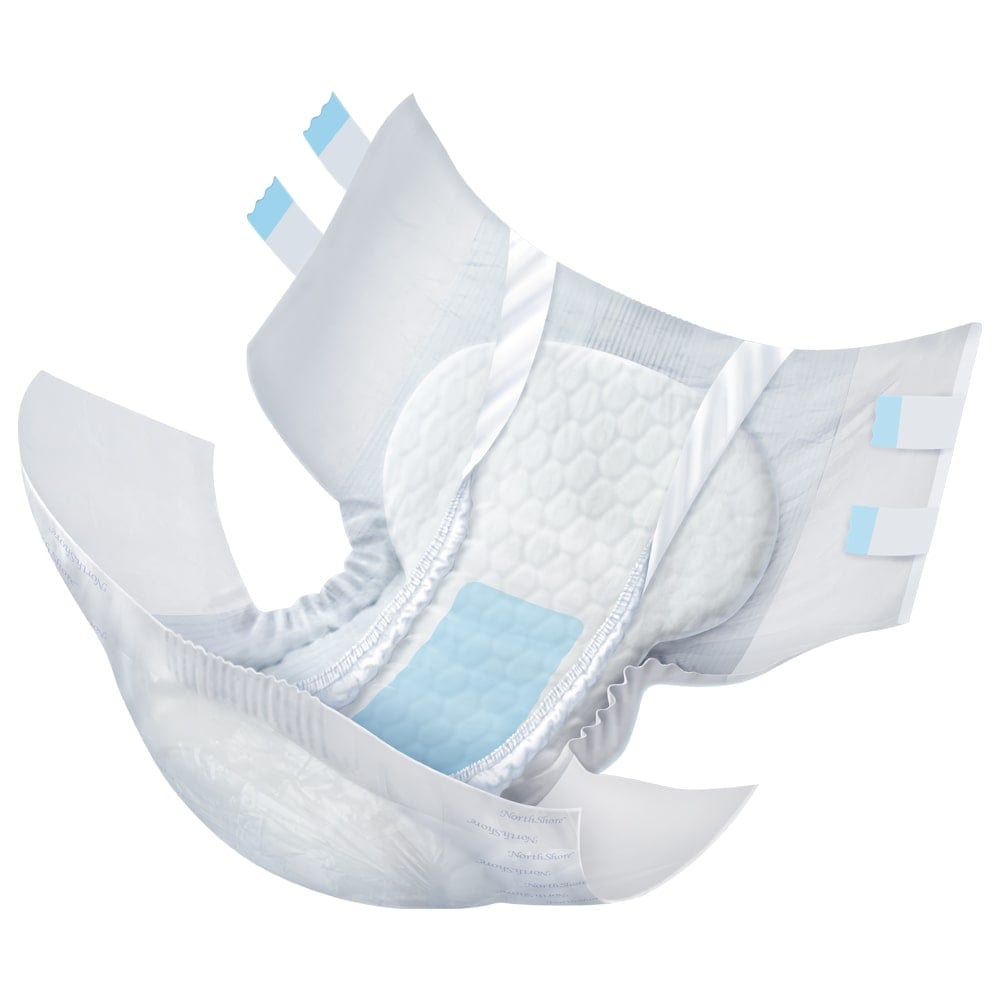 The most absorbent tab-style brief offering up to 12 hours of protection

Wide tabs and large landing zone for a secure fit

Best leakage protection for side sleepers

Elastic in the front and rear waistband

Remember that it may take a couple of samples to find your best size and product. Our care experts are knowledgeable about all our products and will be happy to assist you. Don't worry about another leak or another embarrassment, we have products that can help.
For more information on these products please visit our Men's Incontinence Product Page or call (800) 563-0161.
You must have an account to save your Favorites List.