The NorthShore Brief That Could Help You Sleep Better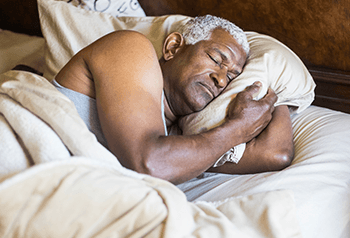 How has your sleep been recently? Are bladder or bowel leaks disrupting your slumber? If so, have you noticed your mood or other aspects of your health have been altered? The truth is sleep affects your mind, body and overall health. Dr. William Kohler, Medical Director at the Florida Sleep Institute states, "Sleep is necessary for us to function at our best, and if we do not get adequate quantity and quality of sleep, our performance and our functioning is not going to be satisfactory".

Don't put your sleep as a low priority task, it's essential to your health. Research suggests that adults need at least 7 to 8 hours to be well rested. If you're not sleeping 7 to 8 hours or so a night, then you've got work to do and you can start before the year ends.
As this year wraps up in a couple of weeks, think about all the goals you have for 2019, can you achieve all of those with your current health? Research has already shown that 1 in 3 Americans don't get enough sleep, so chances are you or someone in your family isn't getting enough sleep at night. If you are managing some bladder or bowel leakage then getting a good night's sleep can be even more difficult. Before we get into the brief that can help you at night, let's talk about the important benefits to sleep that you might not already know.
The Benefits of Sleep on the Body
Improves concentration and productivity

Enhances athletic performance

Improves Immune function

Improves cardiovascular health

Reduces stress

Reduces inflammation

Decreases risk for depression

Helps with weight control
How You Can Get Better Sleep
Avoid eating late in the evening

Create some relaxation before bed (meditation, journaling, prayer)

Take a shower or bath

Use the right pillow and mattress for your body

Exercise regularly

Avoid alcohol in the evening
While there are other possible disruptions such as cell phone use and lighting, the product you chose to wear to sleep is so also important. Don't settle for incontinence products that leak. The undergarment you choose must have special features that will keep you dry all night and of course, comfortable. Luckily, we released a new adult diaper that is so absorbent it could just be considered the overnight diaper of 2018.
The NorthShore MEGAMAX™ Brief has the most enhanced leak protection that we carry. Let us get into why you should try this brief if you haven't already.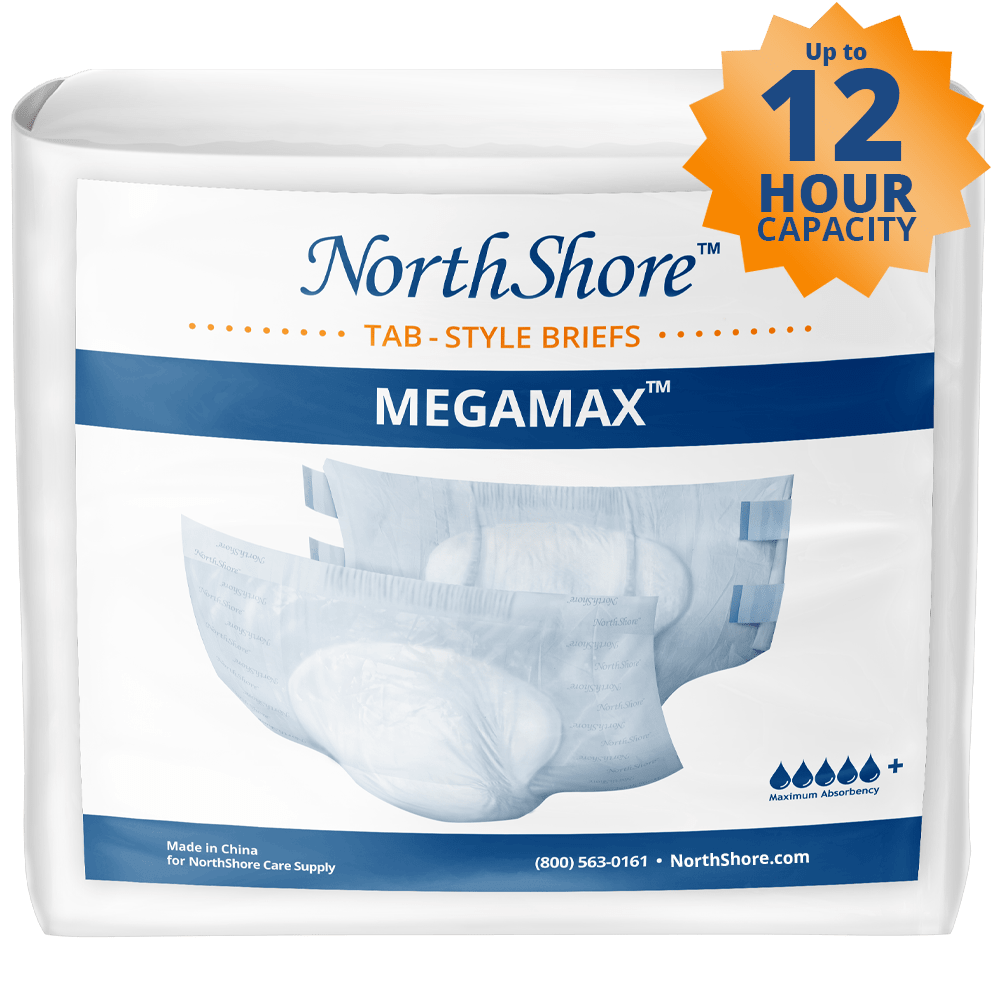 Features of the MegaMax™ Adult Diaper
12-hour protection – This diaper will keep you dry within the 7-9 hour sleep cycle plus more! It has been shown to last all night from people that have tried them already.

Super absorbent – The most absorbent brief we have on the site. Three sizes (S, M, L) offer superb absorbency that will keep you dry when you're sleeping. (insert chart)

Extra wide and extra-long core – this area is in reference to the absorbent area inside the brief. MegaMax provides more coverage in the front and back, great for side sleepers.

Heavy duty tabs – Provide a secure fit and there's no need to worry about ripping tabs on landing zone during multiple fastenings.

Comfortable elastics – Near the leg openings and waistband provide a secure fit

Amazing odor control – Resists sagging when full and great at containing odors, a plus for people with bowel leakage.

Best leak protection - Large leak guards and leg cuffs minimize leaks when possible!
Other Benefits of the MegaMax Brief
Great sizing- Helps individuals with unique body sizes and those "in between" sizes.

Saves you money– The brief is so absorbent that booster pads or additional diapers may not be needed. Be sure to gauge your output, as long periods of soiled diapers may cause infection.
Are you ready to get a better night's sleep? The right product can help. Other ways to get better quality sleep are to stop using electronic devices 2 hours before bed, cut out caffeine after 3pm, and stay consistent with your sleep schedule during the week and weekend.

The NorthShore MegaMax™ Briefs can also be part of your regimen that can help you get a better night's sleep. The MegaMax briefs are going to give you the absorbency that you're looking for while keeping you dry. The durable tabs, absorbent core, leak guards are just some of the features built uniquely with this product to keep your clothing and sheets protected during any time in the night.
To request your free diaper sample of the NorthShore MegaMax™ please call us at (800) 563-0161 or fill out our online sample form.
We're always happy to help!