Top 3 Incontinence Products for Managing Bowel Incontinence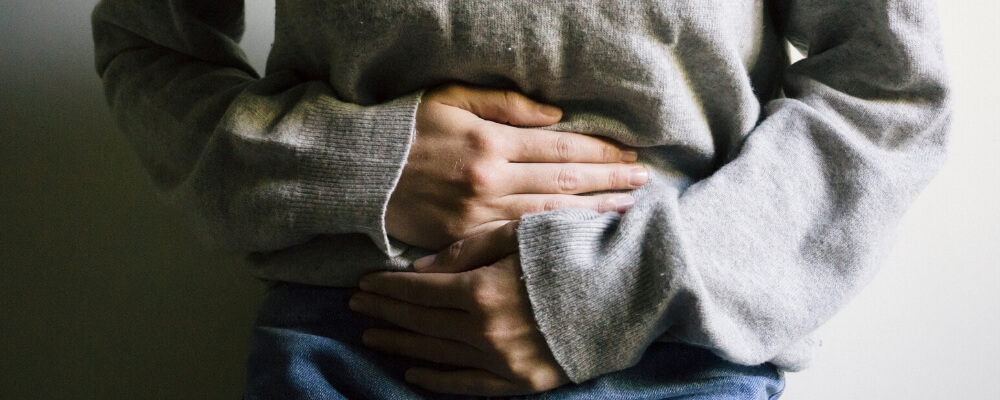 Number 2. Feces. BM. How do you refer to poop? It's not a topic that many people like to talk about but it's a natural process we all do. You may currently experience some kind of bowel incontinence from recent surgery, medical condition or injury. You might be looking for a better product to use at this moment because retail products might aren't cutting it for you.
Stains on pants or linens are embarrassing. You shouldn't have to worry about having an accident in public while managing bowel incontinence. Currently, there are products designed to contain various types of bowel movements, keeping you protected day
and
night. Whether you prefer the tab-style brief, pull-on underwear style, or liner style, there are options for you.
The Top 3 Bowel Incontinence Products to Manage Fecal Incontinence
Plastic Backed Adult Diapers with Tabs
NorthShore Supreme Lite Brief (best nighttime heavy Protection)
Sizes offered: M, L

Absorbent capacity: 32 oz. (Size L)

Special features: Absorbent capacity, has the same stand-up leak guards as the NorthShore Supreme Brief
"…The plastic is smooth and fairly quiet; the inner cuffs work great for containing bowel incontinence; the width of the diaper is also perfect…" – D Expert
Form Fitting Absorbent Underwear
NorthShore GoSupreme Underwear (best daytime heavy Protection)
Sizes offered: S, M, L, X-Large, 2X-Large

Absorbent capacity: 38 oz. (Size L)

Special features: Wide core and full coverage area in the back for rear protection. Strong elastics around the waist to prevent sagging
"I purchased the GoSupreme Pull-on Underwear after dissatisfaction with other brands. My husband is recovering from colon cancer surgery. It will be a while before his normal bowel control resumes, so there are occasional accidents. Yesterday was the first time he had one using the GoSupreme Pull-ons and they did their job! There was absolutely no leakage and the way they are designed facilitated removal and cleanup." - Frances26
Long-Shaped Incontinence Pad Liners for Rear Coverage
NorthShore DynaDry Supreme Liners (moderate to heavy protection in regular underwear)
Absorbent Capacity: 32 oz. (in the 2XL size)

Description: Large-shaped pads for urinary and bowel incontinence

Special features: Extra-long and extra-wide protection in the rear with stand up leak guards and adhesive to hold firmly in place

An alternative to disposable underwear – People who need lots of protection, but don't want to wear a disposable undergarment should consider this product for day or night use. This liner can be used in regular underwear or mesh pants
"This a very good pad. It is one of the most comfortable pads I have ever used. It also holds a lot. It has a slightly wider channel at the front and back to help with leaks, but it is not very bulky. I wore one pad for 6 hours without any leaks, even after drinking a fair bit of morning coffee. Best pad I have tried so far. Highly recommend." - Danny
Tips to Manage Bowel Incontinence
While trying out the best products for worry-free incontinence protection, there are other steps you or your loved one can take to manage bowel leakage. The NorthShore blog shares advice that includes keeping skin cool and dry with loose-fitting clothing, staying hydrated, strengthening bladder and bowel muscles with Kegel exercises, and applying barrier creams to protect sensitive skin. Discuss anal leakage with a healthcare professional for more guidance on specific circumstances.
Managing bowel incontinence can be a challenging and emotional rollercoaster task, but it's not impossible. You can still live the life you want, doing the things you want, with the right products by your side.
New and improved products like the ones mentioned above are helping people manage their bowel incontinence. Do yourself or your loved one a favor and try out these products if you haven't already. You can request free adult diaper samples online or over the phone at (800) 563-0161. We're always happy to help.
Products Recommended for Bowel Incontinence
Top Seller
Starting At: $22.49 FSA/HSA Eligible
Top Seller
Starting At: $22.99 FSA/HSA Eligible
Top Seller
Starting At: $20.99 FSA/HSA Eligible
You must have an account to save your Favorites List.