Choosing the Best Adult Tab-Style Brief For Your Needs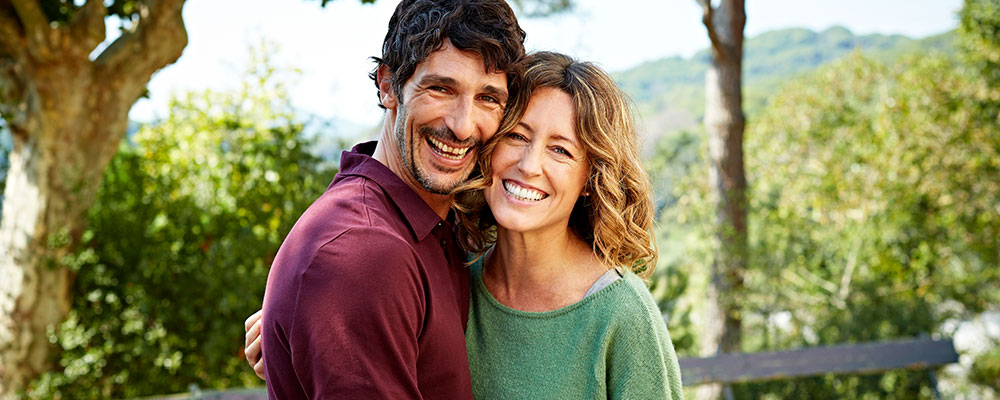 When it comes to buying tab-style briefs (adult diapers with tabs) it can be difficult to decide which one will work for your lifestyle and body type. There are many brands available and it can get bewildering, to say the least. NorthShore's briefs are a popular option for individuals who are looking for better quality diapers.
Typically tab-style briefs (adult diapers with tabs) benefit people who are looking for a more secure fit around their leg area. Below, we provide you with our new comparison chart that will list the special features of each brief.
If you're interested in tab-style briefs, then consider the NorthShore brand. We have created a chart for you to review below to help you along the way. The chart explains the strengths of each brief and when to use each one, whether you have bladder or bowel leakage. We will also provide realistic scenarios for people and give our recommended brief for each one.
It's especially important to pay special attention to the absorbency, odor control as well as backsheet material.
Briefs with smooth plastic backing are great for people managing various types of bowel leakage because the plastic exterior prevents odors from escaping the brief. It also prevents sagging when the diaper is full.
Cloth-like briefs with a breathable exterior are great for people who have sensitive skin or have skin conditions such as bedsores, skin allergies, or pressure sores.
If you're not sure which one to choose, call a NorthShore Customer Care & Service Team Member. Kind, caring service representatives will help you find a product for your needs.
NorthShore Adult Diapers & Real Life Scenarios
In the following section, we will give you some realistic situations and the briefs from the comparison chart above that would suit each individual's needs and lifestyle.


Mature Active Woman
Jane: A woman, age 56 years old that has urge incontinence caused by menopause that causes her to have heavy leaks at night. Jane is a side sleeper and prefers the tab-style briefs for a more secure fit around the leg areas.
Jane's Information: 5' 7" 140 pounds
Lifestyle: An active woman that still works full-time at a retail store
Additional Information: Has hypersensitive skin on the inner leg area
Dimensions: 21-inch waist 20-inch hip
Recommended Brief: NorthShore® AirSupreme™ Brief size small
Why We Suggest This Brief: The NorthShore AirSupreme Brief comes in smaller sizes that fit people with smaller waists, has a breathable backsheet and is a great overnight brief for individuals with urge incontinence. The backsheet also helps keep Jane's skin healthy and is quiet when worn.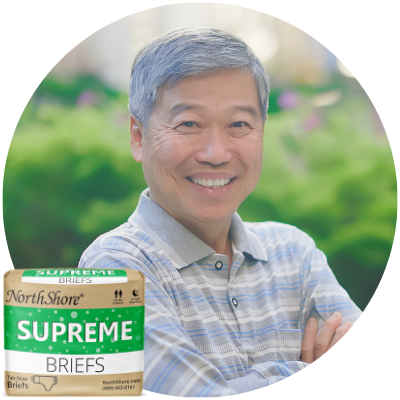 Senior Male
Rick: A man, age 71 with heavy urine and bowel incontinence. Jake is looking for a brief to wear all day and night.
Rick's Information: 5' 9" 170 pounds
Lifestyle: Retired man that spends most of his time at home with family
Additional Information: Needs a product to contain bowel movements such as diarrhea numerous times during the day.
Dimensions: 35-inch waist, 37-inch hip
Recommended Brief: NorthShore® Supreme Brief size medium
Why we Suggest This Brief: The NorthShore™ Supreme Brief is one of the most absorbent briefs we have on the site. We typically recommend plastic fitted briefs for bowel containment. The NorthShore™ Supreme and has a strong, smooth plastic exterior contains odors. This is a great brief for both bowel and urinary containment.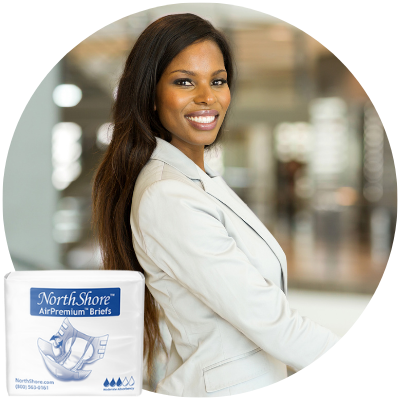 Middle Aged Woman
Kelly: A woman, age 49 with moderate urinary incontinence that wants to use a discreet-fitting brief due to work attire.
Kelly's Information: 5" 8" 140 pounds
Dimensions: 40-inch waist 42-inch hip
Lifestyle: An active woman that's a yoga teacher during the week
Additional Information: Kelly wants a thinner tab-style brief to wear to work
Recommended Brief: NorthShore® AirPremium™ Brief size large
Why We Suggest This Brief: A brief that works well for those managing moderate incontinence and provides a thinner feel to wear in public. Very soft but not as bulky as other briefs.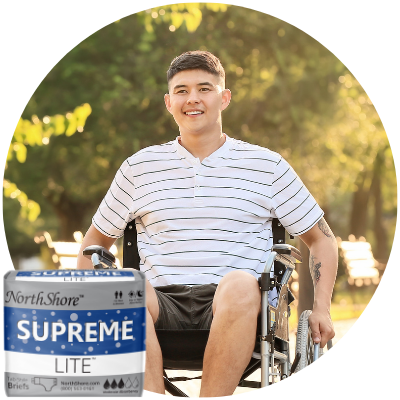 Young Male Student
Tim: A young man, age 20 college student has Spina Bifida and has complete loss of bowel and bladder control. This man is looking for a daytime brief to wear to school while attending classes. He is looking for a durable brief for bowel containment but also wants something thinner to wear during the day.
Tim's information: 5' 5" 120 pounds
Lifestyle: Full-time college student, wheelchair-bound, at times he needs assistance from others for changes
Dimensions: 29-inch waist 30-inch hip
Recommended Brief: NorthShore® Supreme Lite Briefs size medium
Why We Suggest This Brief: This is a lighter version of the Supreme and is great for bowel and urine containment. It's a great daytime brief option for someone looking for a thinner, but still full coverage brief. We suggest Tim use the Supreme Brief at home during the night.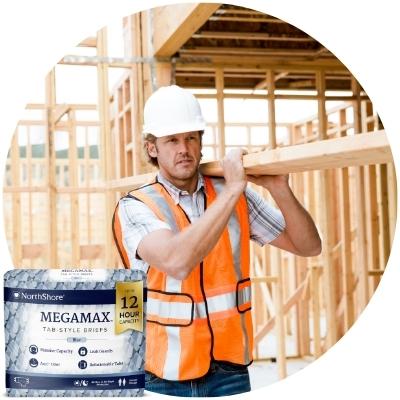 Young Professional Male

Mike: A man, aged 28 with severe bladder and bowel leakage needs long-lasting protection for overnight and daytime use.
Mike's Information: 5' 8" 170 160 lbs
Dimensions: 35" waist, 37" hip
Lifestyle: Active man that works in construction during the week.
Additional Information: Mike needs the most durable brief for long days at work and odor protection is also important to him.
Recommended Brief: NorthShore® MEGAMAX™ Briefs size medium
Why We Suggest This Brief: This brief is the most absorbent brief that we currently offer for 2018. The brief offers up to 12 hours of protection and is great with odor protection.
We hope this helped you understand the special features of each brief. The people above are completely made up but the situations are similar to what people who manage incontinence experience.
Check out the full selection of

Tab-Style Briefs and Adult Diapers

or call

(800) 563-0161

for assistance.
Shop Briefs Featured In This Article
You must have an account to save your Favorites List.