The Best Way to Budget and Save on Adult Diapers & Other Incontinence Supplies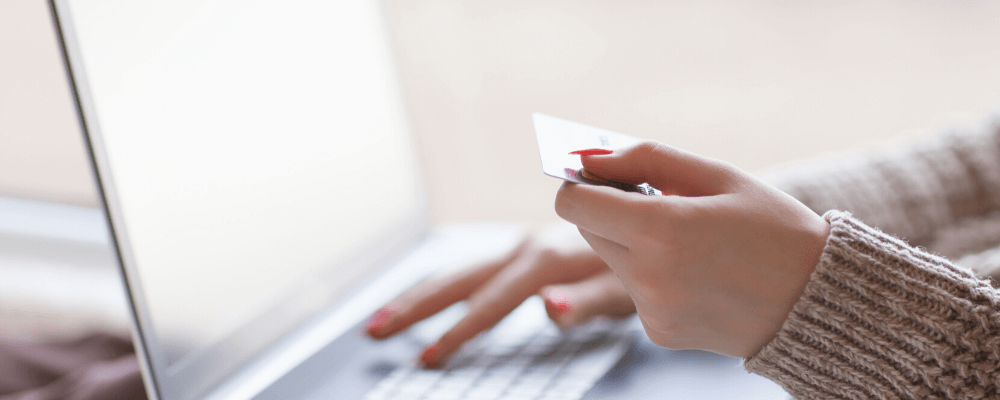 Imagine having more money to spend on fun things like vacations, clothes, electronics, movies and more. Although incontinence products are a medical necessity, Medicare and most private insurance plans do not cover or reimburse for such supplies. That means older adults pay 100% for their necessary incontinence pads and adult diapers.

Incontinence supplies can easily cost well over $200 to $300 per month at a minimum, according to Wound Management & Prevention. Seniors especially find their fixed retirement incomes cannot support the costs of needed medical supplies.

Seniors who qualify for Medicaid may be partial to completely reimbursed. Each state has its own guidelines and regulations for incontinence product reimbursement so it is always good to check. Those with Veteran's Administration (VA) health care coverage may be eligible to receive adult diapers and products.

If you or someone you know is managing incontinence, a lot of their disposable income may be going toward the cost of adult diapers and other accessories. In this article, we will provide ways to try and budget as well as save on a variety of incontinence products such as adult diapers, pull-ons, pads, liners and more.
Conduct a Needs Assessment
First, calculate costs and needs by determining how many diapers are currently being used per day. Second, review the quality of the current diaper/underwear being used. Third, ask if so many diapers or pull-ons would be needed if a higher-quality product was being used. Fourth, try a premium diaper, pull-on, pad, liner or guard, which offer up to 3x the absorbency of retail brands and less diaper usage, saving money and providing peace of mind.

Premium items offer longer-lasting absorbency, reducing the need for multiple diapers and eliminating doubling up. Determine diaper needs by asking the following:

1. How much absorbency is required? Light, moderate or heavy?

2. What is the budget per week for diapers/pull-ons?

3. Is a special size needed?

4. What material works best and is gentle on the skin? Plastic or cloth-like?

5. What other features are important? Leak guards, landing zones?
Premium adult diapers, like those offered by NorthShore Care supply, are gentle on the skin and offer good airflow, breathability, wicking ability and odor control. Some even feature leak guards.

See below for how to determine the quantity needed and learn why it's actually financially better to spend money on premium brands rather than cheaper alternatives.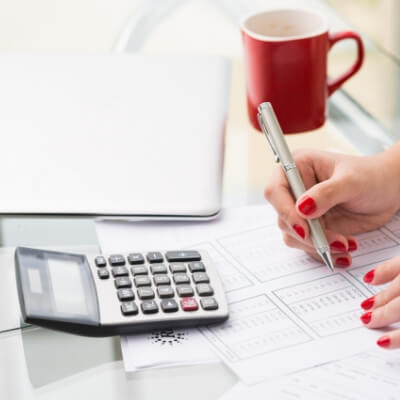 Calculate How Many Diapers are Needed
How many diapers and/or pull-ons are needed to stay dry?
Diapers needed per day = NUMBER

How many diapers needed per week = NUMBER x 7

How many diapers needed per month = NUMBER x 30
For example, if the NUMBER is 6:
Diapers needed per day = 6

How many diapers needed per week = 6 x 7 = 42

How many diapers needed per month = 6 x 30 = 180
So this particular person would use 180 diapers on a monthly basis.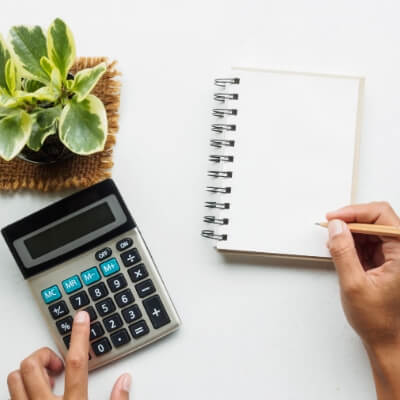 Test Retail vs. Premium Brands
Most people try the brands available at retail stores. Often, these products are designed for individuals managing lighter incontinence. For those with moderate to heavy incontinence or someone who is using a lot of diapers during the day or night, try a premium product. Premium brands can actually save money, in addition to offering many other benefits.
Scenario A - Retail Brand

Chris is in his early 60s and has moderate urinary incontinence. He prefers using pull-on underwear. He shops at a large retail store store where the average retail brand provides up to 12 oz. of absorbency at a cost of $76.99 per case of 76 pull-ons, which is about $1.01 per pull-on. Chris needs 8 diapers a day so he uses 240 diapers per month.

Average Cost per Month = $252.22 (not including shipping)


Scenario B - Premium Brand

Andrew is in his mid-70s and also uses pull-on underwear to manage moderate urinary incontinence. He chooses a premium brand such as NorthShore Care Supply's GoSupreme Pull-On Underwear with up to 38 oz of absorbency at a cost of $74.99 per case of 56 pull-ons, which is about $1.34 per item. Andrew only needs 4 diapers a day due to the product's high absorbency so he only needs 120 diapers per month.
Average Cost per Month = $170.73 (not including shipping)

SAVINGS = $81.49 per Month
Add a Booster Pad to an Adult Diaper
Other ways to save on buying adult briefs and underwear is by using booster pads, also known as diaper doublers.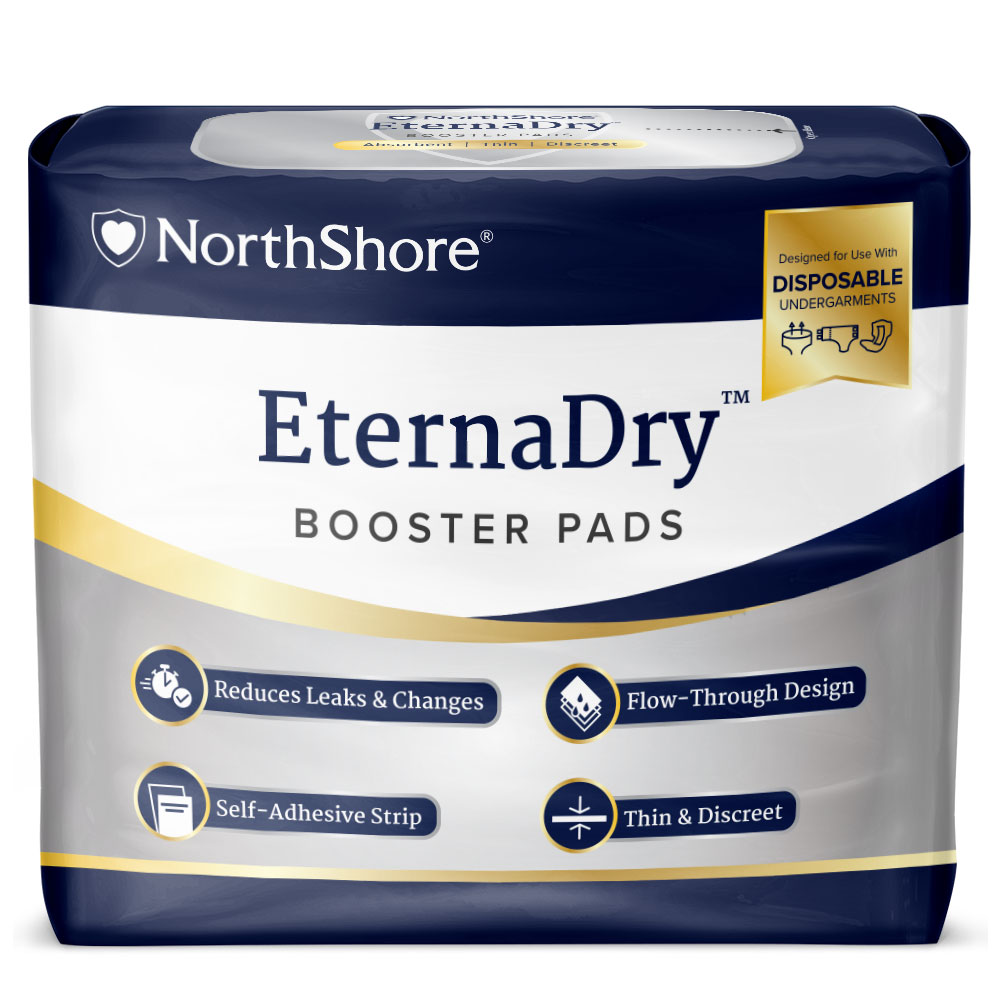 Booster pads can be doubled up to help extend the life of a diaper. They fit inside any disposable product such as a pull-on or fitted brief. Using a booster pad can decrease the number of diapers needed overall.
Combining NorthShore's GoSupreme Underwear with a booster pad can result in fewer changes, extra coverage, added peace of mind and more savings.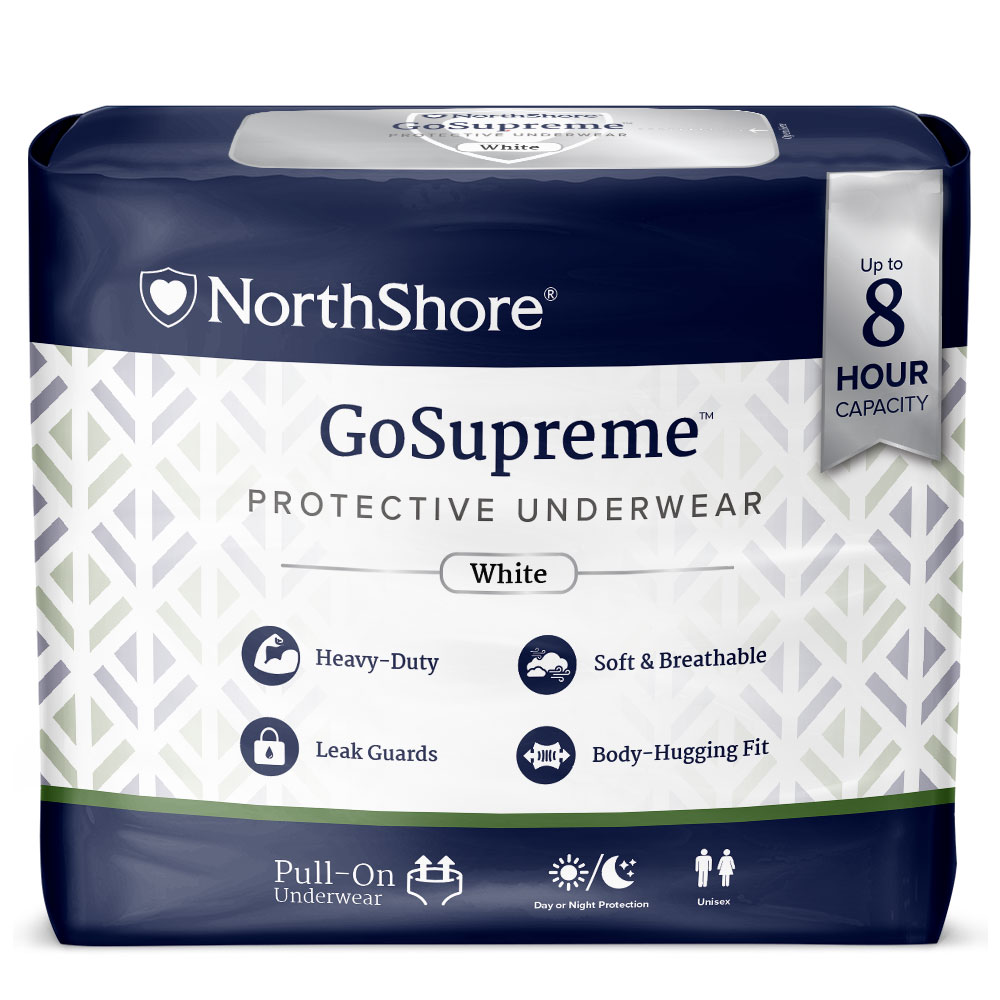 Scenario C - Premium Brand Diaper + Booster Pad

Liz is in her late 50s and has been managing moderate incontinence for about 10 years. She wears pull-ons because they fit nicely under her yoga clothes. She uses GoSpreme Pull-On Underwear and NorthShore's Booster Pad, which offers up to 18 oz of absorbency. Her daily use is 3 pull-ons and 3 Booster Pads daily with a total of up to 56 oz of absorbency. Booster Pads cost $13.50 for a pack of 30 so the per-item price is $.45. Liz needs 90 pull-ons and 90 Booster Pads on a monthly basis.

Average Cost Per Month = $163.48 (not including shipping)

More Ways to Save
Additional options to lower costs on adult incontinence products may be available with a little research. They include:

Diaper Banks - Find a list of Diaper Banks.

Coupons - Look in local papers, ask family and friends and search online.

Discount Prescription Medication Card - Ask a local pharmacy or look online.

Tax Deductions - Keep all receipts because incontinence products may be tax-deductible.

Shop Online - Buying online can reduce costs by as much as 50-80% over in-store purchasing.

Request Free Samples - Many diaper companies, such as NorthShore, offer complimentary samples, including free shipping. 'Try Before You Buy' programs are a great way to test different styles, absorbencies and sizes.
There are many ways to try and cut costs when purchasing adult diapers and other incontinence products. Understanding how many items are used, what level of absorbency and the special features needed to stay dry are important in ordering items and budgeting costs.


Save money by using higher absorbency products. Learn more about NorthShore's line of incontinence supplies or call (800) 563-0161 for more information about staying dry and saving money.
You must have an account to save your Favorites List.