The Discreet Diaper Covers That Protect You In Unexpected Situations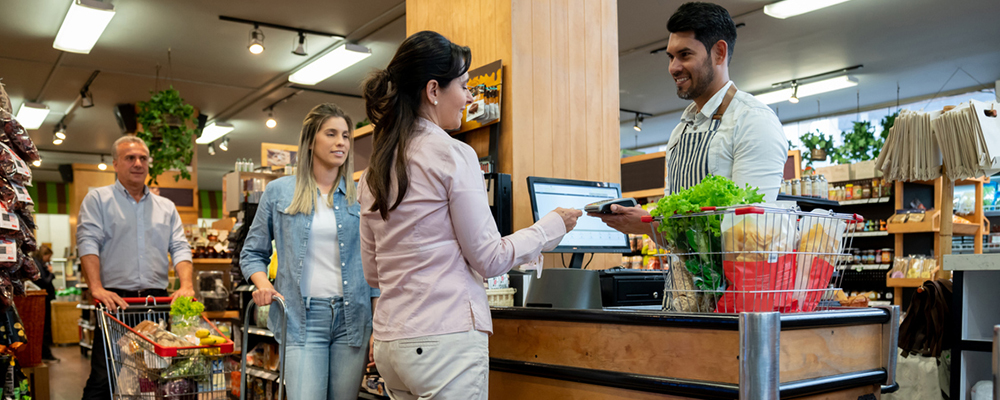 You twiddle your credit card against the cashier counter as you frantically wait in the grocery line. You feel your adult diaper is swelling and you just had a void. There is also a line of people behind you with carts full of food. They don't look too happy waiting in line either. Your heart starts to race faster and faster. You're thinking, "What if I leak onto my jeans in front of this long line of people?" "Will someone notice my leaks or smell?"

Does this scenario sound familiar? Have you ever wished there was a discreet product that you could wear over your protective underwear or brief for those just-in-case situations? GaryWear Active Briefs help for those nerve-wracking situations. These active briefs are washable, breathable, and waterproof products that are designed to give an added layer of protection over disposable products and keep you drier and more confident. See why you should consider these protective covers this summer and how they can help you in those unexpected situations.
What makes GaryWear Active Briefs Different from Other Covers?
Form-Fitting Style - The covers have a slimmer style, giving the user a discreet and less bulky experience.

Higher Backing - GaryWear Active Briefs have a higher backing that will keep you extra dry at night and the contoured thigh cut helps prevent leaks. These are also a great product for caregivers or parents with restless children that try to remove their diaper.

Colorful Options - The covers can be worn with almost any color outfit. The covers come in 6 colors: Black, Blush, Gray, Latte, Navy, and White.



Various Sizes Offered - Choose your diaper cover color and pick from a range of sizes ranging from 3XS-5XL.

Breathable material - The PUL (polyurethane laminated polyester) helps keep your skin cool and air moving within the product, unlike others that offer a more plastic feel to them.


"I've tried many types of underwear for incontinence and these are the best answer for me. You wear them over your pull-up or diaper-style incontinence product and you can quit worrying about leaks all day long." - Pleased in Texas
GaryWear Active Briefs FAQs
Question: How do I know the right size GaryWear Active Brief to purchase?
Answer: As most leaks start at the legs, it's imperative you choose the right fit. Begin by measuring your legs, then let that guide you. If you use your waist as a starting point, you could end up with the wrong fit. See our size guide for exact instructions.
Question: Can I wear my GaryWear Active Briefs over cloth diapers?
Answer: Yes, just purchase one size larger.
Question: How should I store my briefs between washings?
Answer: If you cannot wash soiled underwear immediately, rinse them out and hang to dry. The mold may grow if underwear sits too long between washings.
Question: How do I wash my GaryWear Active Briefs?
Answer: Wash them after each use. Do not soak them. You may wash them on hot or cold. Do not use bleach. Tumble dry on low, or hang to dry. Do not use high heat. Do not use fabric softener or pure soap. You do not need to wash them before use.
Question: Can I return my GaryWeary Brief if it doesn't fit?
Answer: Unfortunately, for sanitary reasons, we do not offer returns on opened packages of these products. Please make sure to measure correctly or call us for assistance with finding your size.
Next time you're in a difficult situation where leaks may occur, consider wearing a GaryWear diaper cover. You don't need to worry about leaks when you're out in public running errands. GaryWear Briefs are great for busy days when you're out and about, long trips, or in those long lines at the grocery store. Leakage doesn't have to control your life anymore, GaryWear Briefs can help. If you have additional questions regarding the GaryWear active briefs please call us at (800) 563-0161. We're always happy to help!