Don't Do for Others What They Can Do for Themselves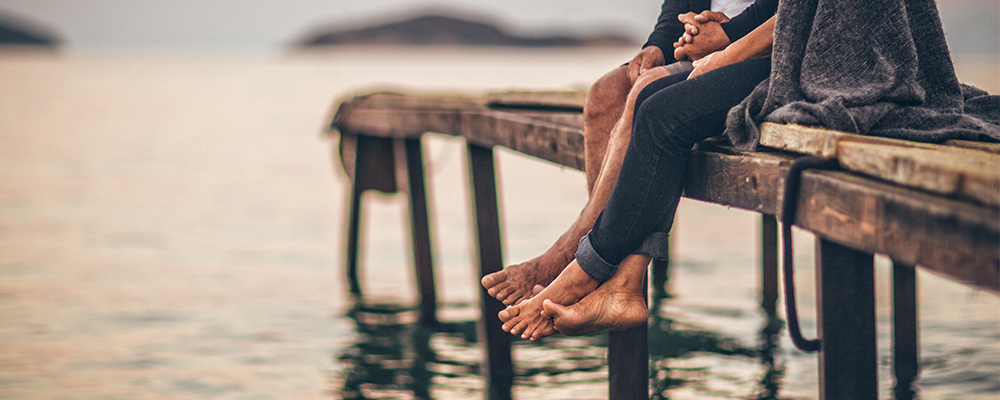 Many times in life you see others struggling to accomplish something. You are tempted to do it for them. That shows your compassion. You can do it easier than they can. It'll be a more-perfect job. However, don't do for others what they can do for themselves. Show respect for them. Make them stronger and more confident so they can continue to do it for themselves. Don't do it for them; help them achieve it. Be a partner, not a solo.
You're right. Someone might need extra help doing chores under times of grief, sickness, injury, or medical surgery. Listen to them. Make a list from what they tell you that needs to be done. Ask them what worries them the most. Help them take action. You do part; they do part. Each little thing they accomplish and mark off the list will make them feel better and more in control. It will help them heal.
Leo Babauta also suggests: "Create a care package. Soup, reading material, tea, chocolate … anything you think the person might need or enjoy."
If a spouse dies that usually balances the checkbook and the widow's having trouble balancing it, you should:
A. Always balance the checkbook for her

B. Teach her how to balance her checkbook 1-3 times

C. Hire someone to balance her checkbook all the time
A little humor: Why did it take three Boy Scouts to help an old lady across the street? It took three Boy Scouts to help an old lady across the street because she didn't want to go.
Do these people want and accept your help? Don't force it. When they say, "No. I'm fine," honor their answer.
If a lady is able to feed herself, but she's messy, you should:
A. Feed her (There will be less mess)

B. Get a bib or towel to put over her clothing

C. Teach her ways so she can feed herself better

D. Find a spoon or other utensil that she can handle better

E. B, C, and D
If you do something for others that they can do for themselves, they may lose the capability they have now.
It took great energy for my Mother to walk from the car up the steps into the house, to the bathroom, and to her bedroom. What do you think would happen if I always let her use a wheelchair? You're right, subconsciously she might not think she can walk.
If someone stuggles washing dishes, you should:
A. Always wash the dishes for him

B. Let him wash the dishes and you dry

C. Ask if he would like help this time

D. Both B and C
Help others find resources to teach them how to improve their skills so they don't struggle. Encourage them so they become stronger. Teach others so they can do it for themselves.
When my first husband and I had a huge financial problem, our church helped with three payments for our mortgage. After that, the priest told me, "Joan, you'll have to do something different. You'll have to come up with a way to pay it yourself."
I cried, but I knew the priest was right. I was very grateful for the money the church gave me. However, If they paid our mortgage all the time, we wouldn't change our ways and get deeper in debt. Teaching us to be good stewards of our money was a blessing.
If someone struggles paying their rent you should:
A. Pay it for them all the time

B. Help them find a way to pay their own rent

C. Help by paying the rent from 1-3 times

D. Both B and C
Believe in the person you want to help. Helping means doing some, not all. Step in to help, but don't take over. If others don't continue to do what they can now, they may become weaker and not able to do it at all. If you don't use it, you lose it. Try to find a balance. Empower others to do what they can.