Caregiving for the Caregiver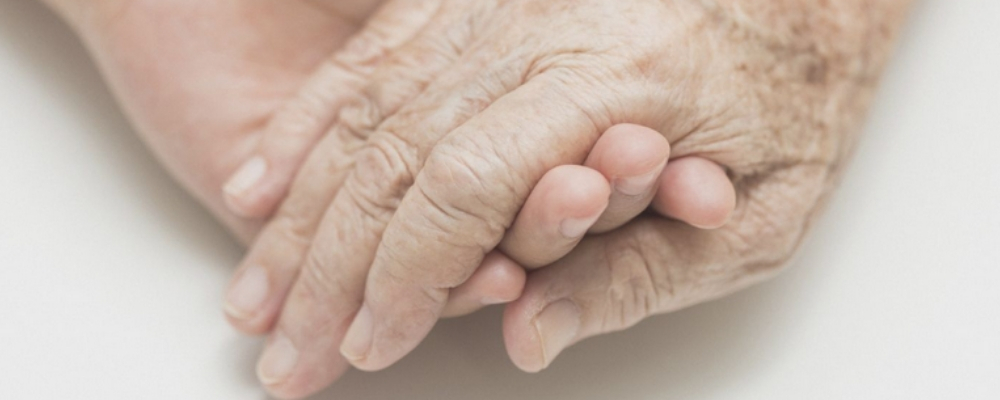 Did you know there is a family caregiver in approximately 30% of U.S. households? Per the Family Caregiver Alliance (FCA): A National Center on Caregiving, a family caregiver is defined as an informal caregiver. FCA defines an informal caregiver as, "any relative, partner, friend or neighbor who has a significant personal relationship with and provides a broad range of assistance for, an older person or an adult with a chronic or disabling condition. These individuals may be primary or secondary caregivers and live with, or separately from, the person receiving care." More than half of family caregivers report levels of stress. Stress erodes one's immune system, thus increasing one's likelihood of disease, depression or hospitalization.
The Challenges of Caregiving
Do you struggle with the management challenges of caring for a loved one? If you are a healthcare professional, you might see patients and their families suffering and think there is no way you can help provide a reprieve. Caregiving, both informal and formal, is a thankless task and an exhausting responsibility. As a caregiver, you might feel overwhelmed and/or isolated. Often loved ones find themselves juggling family, work, other responsibilities, in addition to the added stress of caregiving. So how do we find ourselves in this position? Usually because one does not plan for the unthinkable. No one plans on a call that Mom or Dad suffered a stroke and now requires 24/7 care. These moments are life-changing and impact all family members.
Caregiver Burnout
Life changing moments impact professionals as well. It is not always easy to turn it off, just walk away from the job. Many times, stress follows them home. In most professions where you punch a proverbial clock and don't think about work until arriving for the next shift, health care workers do not have that luxury. The death of a patient or trauma associated with chronic illness frequently is on their minds well after the end of a shift.
Burnout is the leading cause of turn over and often impacts the overall health of the caregiver. It also contributes to an erosion in the quality of care provided to care recipients. Resilience is one way to combat burn out. It allows one to persevere and prevail in stressful situations. Stressful circumstances become opportunities to learn new skills, and once daunting tasks become enjoyable.
Resilience: The Key To Being A Better Caregiver

Let's talk about what resilience means for a moment. According to the U.S. Air Force, resilience is the ability to recover and grow in the face of stressors and ever-changing demands. In the face of loss, being resilient means we bounce back, face significant change head-on and find a way to create a "new" normal by adapting to a different way of life. Resilience is critical not only in individuals but in organizations as well.
In organizations, resilience is crucial because it impacts overall patient outcomes and satisfaction. The ability of staffs to be resilient has been known to result in lowered costs, shortened length of stays, and suppressed readmission rates. In individuals, resilience can help minimize the physical effects of stress on the body thereby leading to better care for the recipient, and sustaining a positive mental health outlook in the caregiver.
How to Use Resilience To Help with Caregiving
Now I'd like to share some practical ways to build your resilience. Post 9-11 the U.S. military examined strategies to enhance resilience in their manpower and identified eight categories: physical, nutritional, medical, environmental, psychological, behavioral, social, and spiritual.
The military needed to define fitness in a whole new way. They developed a holistic approach to wellness with the intent of being an aide to individual/collective resilience. Thus, the Total Force Fitness model was designed and is represented by the diagram.

In the event, a caregiver follows the principals depicted in the Total Force Fitness approach, a heightened level of self-care results, and this directly leads to increased opportunities for loved ones to receive the best possible care.
Putting Basics In Place:
Physical Activity Daily – 10 minutes every day makes a difference

Sleep

Limit alcohol; Don't use drugs: Don't smoke

Balanced diet

Hydrate!
Getting Others Involved:
Prevention is half the battle – Talk to your PCP about screenings

Management of Chronic Conditions
A Step Beyond:
Accept support

If needed, needed, utilize respite services

Have fun!
Resource 1: Next Step in Care: http://www.nextstepincare.org/
Next Step in Care provides free information that family caregivers can easily download.
Here are some of the titles of guides you will find:
A. General Caregiving Concerns
B. Health Care Issues
HIPAA: Questions and Answers for Family Caregivers

Doctor Visits
C. Keeping Organized
A family Caregiver's Planner for Care at Home

Medication Management
About the Author