Breaking the Cycle of Incontinence Frustration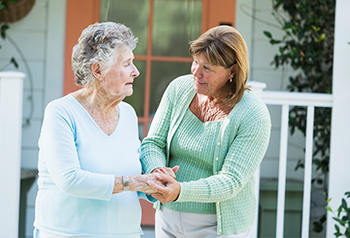 Caring for a loved one that has incontinence can be frustrating, exhausting, and stressful. Incontinence does not have to be a "hopeless" and "never-ending" cycle of soggy and leaky briefs, wet clothing, soaked bed linens, and endless laundering. There is a simple solution that ends this stressful cycle and also improves the caregiving experience for both you and your loved one.
Today's high-performance incontinence products are not only convenient; they also provide many valuable caregiving benefits. These products improve skin integrity, eliminate odor, neutralize urine pH, reduce leakage, and control bacterial growth that can lead to urinary tract infections. In addition, they also provide for uninterrupted sleep that results in less combative behavior and more pleasant caregiving experience.
Some example of high performing adult pull-up style diapers are the NorthShore™ FlexSupreme™ Underwear and the NorthShore™ GoSupreme™ Underwear.

These are the most absorbent adult pull-ups available and come in various sizes.



You may be wondering how a pad or diaper can do all these things? The answer is simple. The answer is super absorbent polymer technology. High-performance products contain superabsorbent polymers. This technology results in the immediate pulling or wicking away of urine from the skin and locks it into the core of the brief. In high-performance products, this technology provides for absorption and neutralization of large amounts of urine.

Some examples of high performing adult diapers with tabs include the NorthShore™ Supreme Briefs and the NorthShore™ AirSupreme™ Briefs. Both wick away wetness from the body at a rapid rate, keeping the skin dry as can be.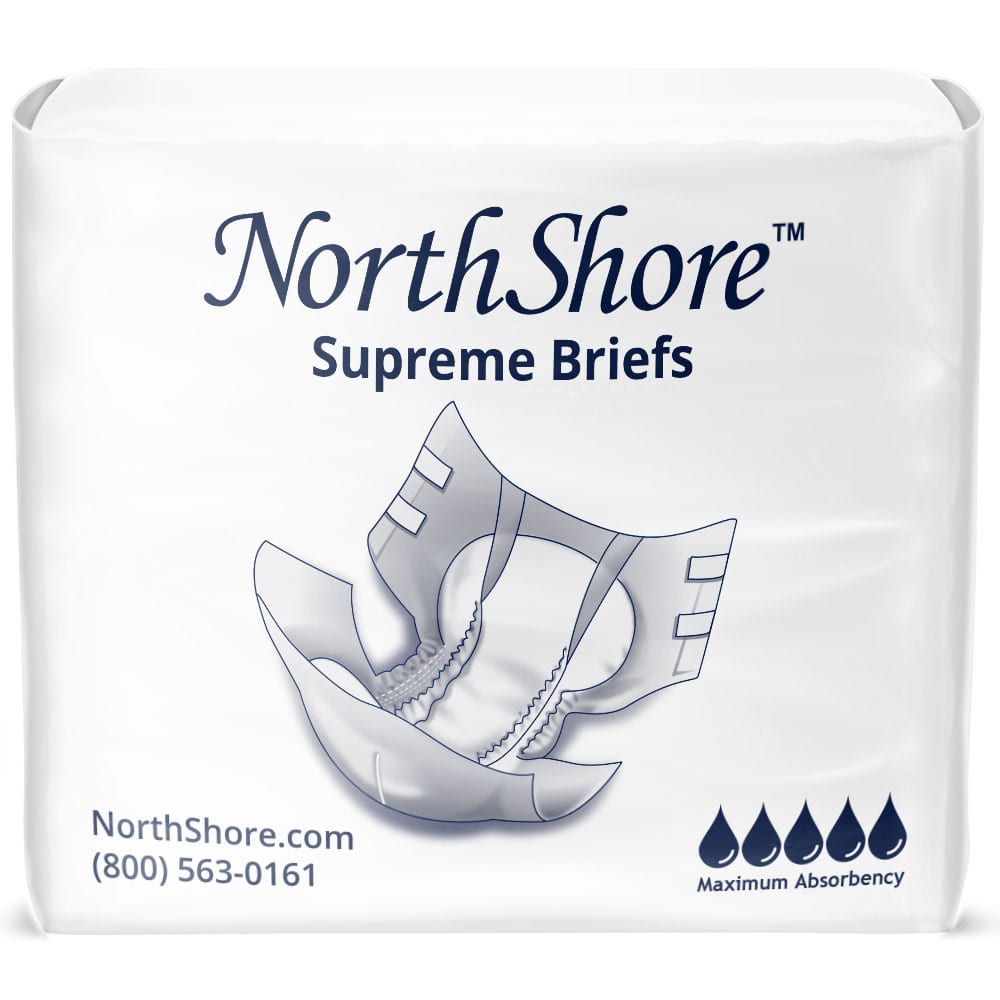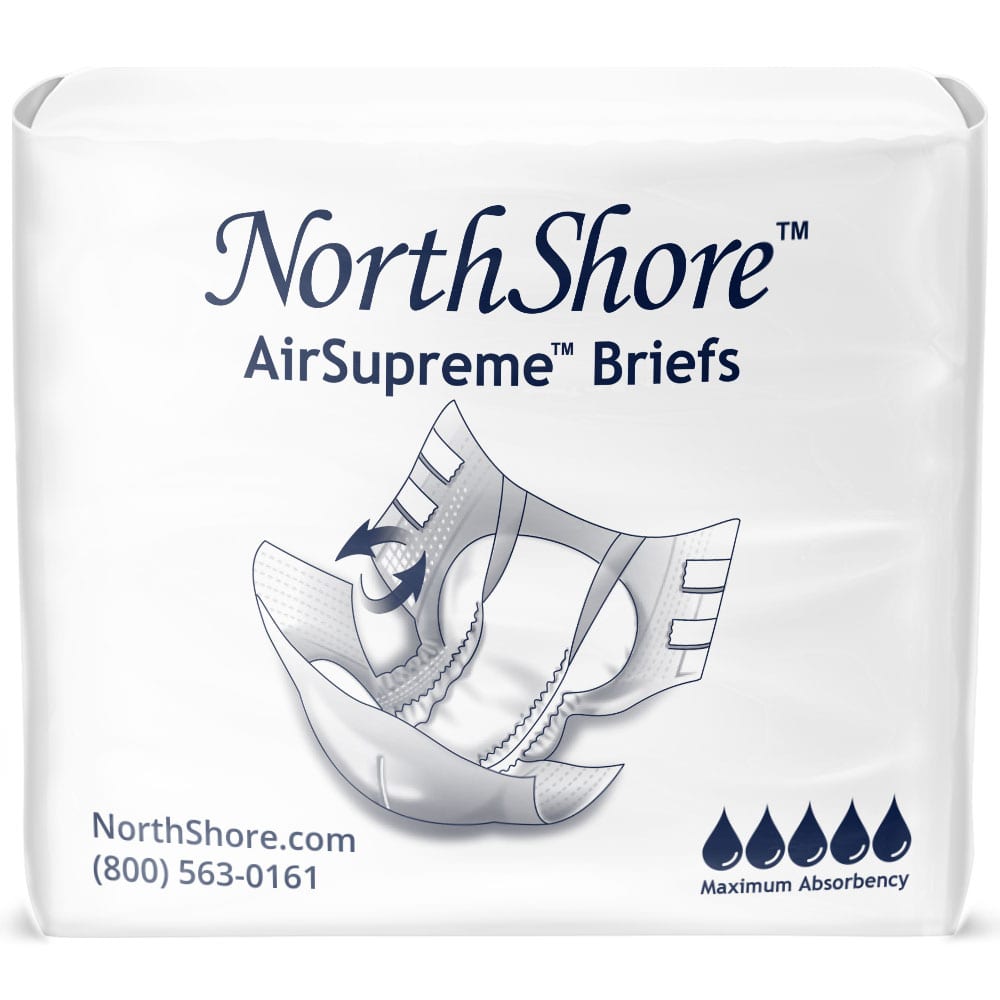 This technology keeps skin dry and eliminates odor. This technology can make a world of difference for those suffering from incontinence and for those meeting their personal care needs. The goal of today's high performance, super absorbent products is to help you manage incontinence and to reduce the sense of hopelessness, frustration, and stress.
Low-performance products do not offer the same benefits. They are composed of cotton-like material. Although "fluffier" products may "appear" as those they would do a better job, they do not. Imagine the look and feel of soggy wet cotton and you will know what it is like when urine hits a low-performance product. The technology used in these products does not protect and keep skin dry, neutralize bacteria, or reduce odor. In fact, these products require more frequent changes; result in soaked clothing, and can lead to skin breakdown.
High-performance products deliver superior absorbency, skin protection, uninterrupted sleep, greater comfort, and peace of mind. As a caregiver, you face many challenges and decisions. High-performance products enable you to provide better incontinence care, reduces time spent on laundry, and maintains your loved ones dignity. In addition, it gives you the time needed to provide your loved one with the "little extras". The simple choice of a high-performance incontinence product enables you to enhance the quality of life for your loved one and enrich your caregiving experience.
Request samples of the NorthShore brand products mentioned above by out our online request form or calling us at (800) 563-0161. We're always happy to help!
by Jane Curry, BS Gerontology and Mindy Jenson, R.N.
©2004