5 Must-Have Accessories for Individuals with Bladder or Bowel Dysfunction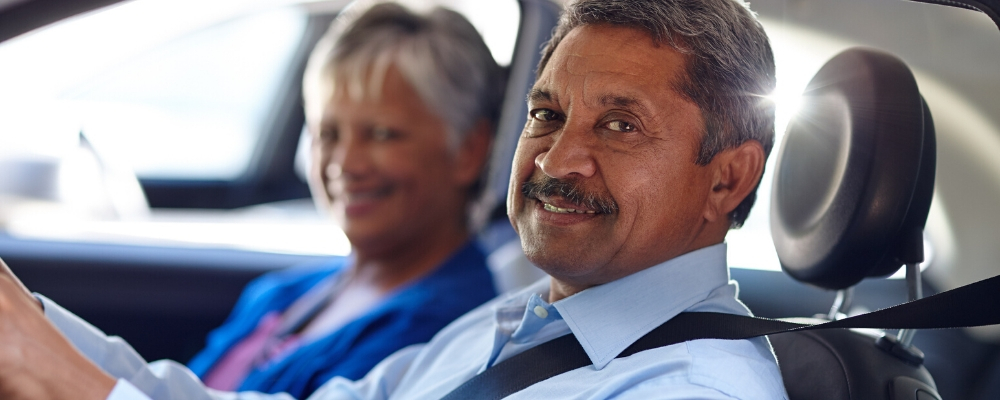 You're sitting in your car staring blankly at the steering wheel wondering what your next step will be. Your heart races. You look down and notice a large wet spot on your pants.

According to Mayo Clinic, if you're managing neurogenic bladder or bowel, you may experience loss of bowel control, constipation and inability to empty the bladder. Luckily, there are products to help with cleanups for situations like these to use in public and at home.
First, consider the type of brief or absorbent underwear you're using. Briefs with a plastic exterior are the best for bowel protection because they contain odors better than briefs with breathable backsheets. If you need a product that's designed to contain urinary leaks only, then you can choose from a super absorbent pull-ons like the FlexSupreme Underwear. After you've decided on the brief or pull-on to use, consider using these helpful accessories.
NorthShore Quilted Wipes are larger than others (9" X 13") and are more durable than other adult wipe brands. Their strong, quilted texture is resistant to tears. These heavy-duty adult wipes are also a great option for people who have sensitive skin. They are hypoallergenic and their formula contains aloe and calendula. Clean up any heavy bowel or urinary leaks while keeping skin healthy.
"Excellent product. Fresh, clean smelling, no perfume or obtrusive scent. Nice large sheet, leaves one completely clean..." – Thepatman47, Indiana resident and NorthShore Customer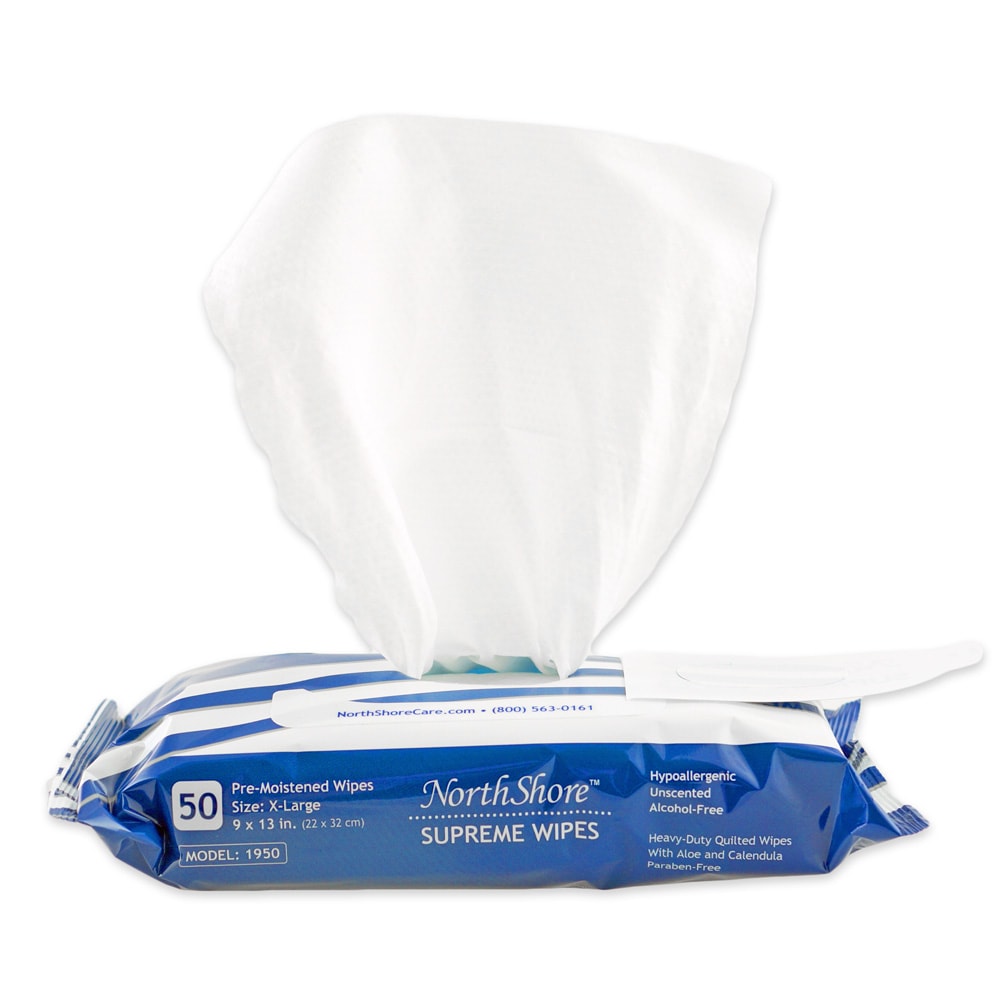 If you need to dispose of a soiled diaper, consider these large-sized disposal bags. They are the perfect sizes for adult-sized diapers and other incontinence products. The bags are 10" wide by 12" in height, and include handles to seal closely. The fresh powder scent helps containing strong smells odors. The bag's blue color keeps the contents in the bag hidden.
"WOW! These put other bags to shame. I tried using the grocery store bags but they just don't contain the odor like these do. They're strong, heavenly scented (pun intended), and large enough for an overnight diaper with [an] extra-large booster." – BellyBag58, California resident, NorthShore Customer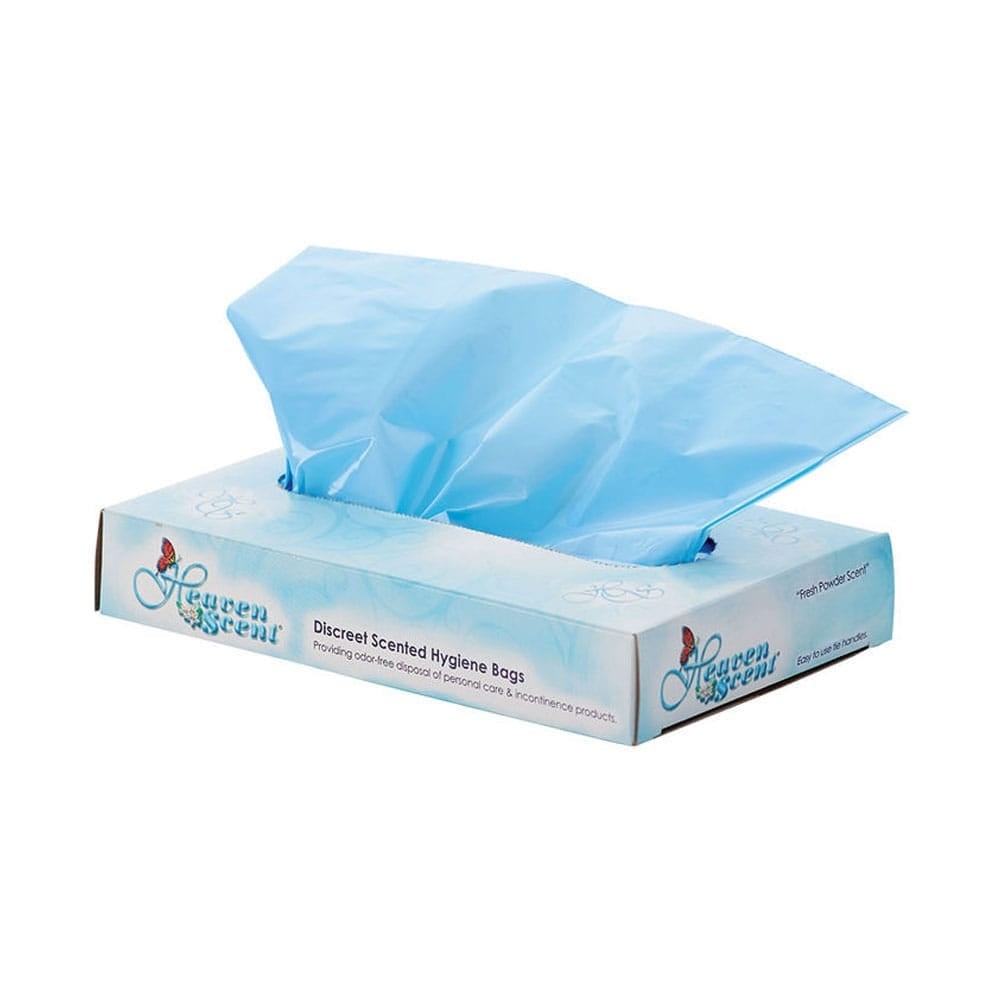 The protector is similar to a fitted sheet, which keeps your mattress free from bladder and bowel voids. The terry-cloth top layer has a special Miracle Membrane that is waterproof and keeps the body cool.
"Great product, and exactly as described! Lightweight, quiet, and not hot; worth every penny. I liked it so much that I ordered more for two additional beds." - Eldots, Florida resident, NorthShore Customer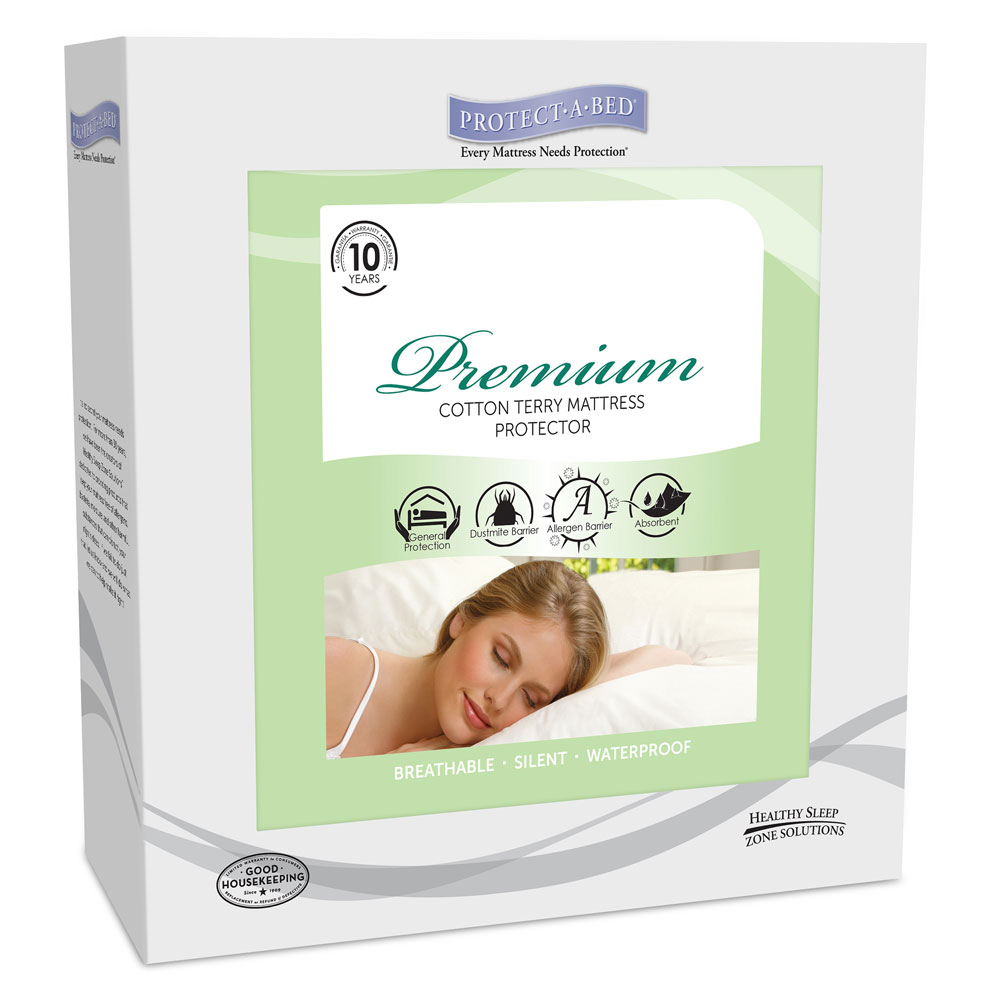 Use these heavy-duty washable, reuseable bed pads as an additional waterproof protective layer on any piece of furniture, bedding or on the floor. The bed pads come in various sizes (L-2XL) and can hold up to 67 ounces of liquid. When drying the Champion XD bed pad, the stitching prevents dryer blow-out. This occurs when the layers of the bed pad separate due to high temperatures.
"I bought these pads over 4 years ago and am still using them. These are, by far, the most absorbent, leak-proof comfortable bed pads on the market! Also, they stay flat and don't roll up or crinkle. You will NOT be disappointed!" - AnnieT, New York Resident, NorthShore Customer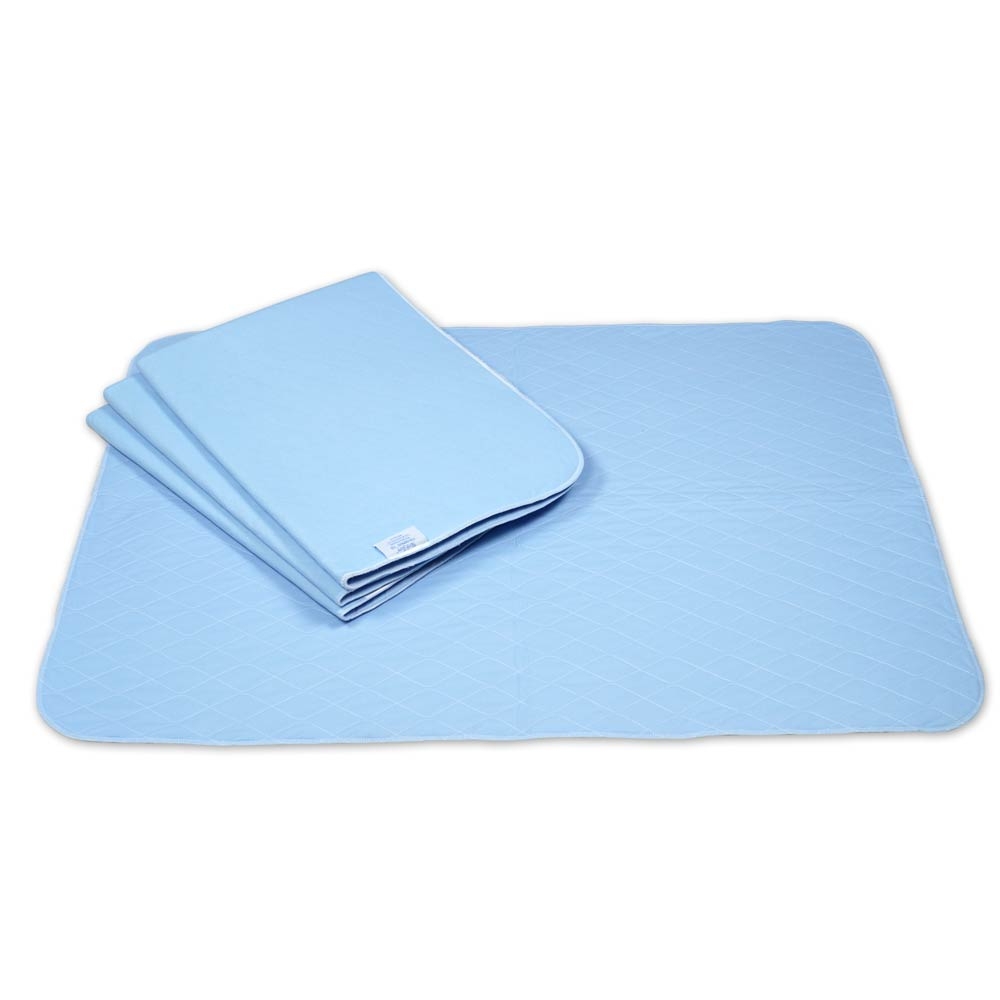 Having the right absorbent product and these accessories like NorthShore Supreme Quilted wipes and Heaven Scent bags can help make cleanups for manageable. Mattress protectors and the NorthShore Champion XD washable bed pads prevent leaks onto car seats, chairs and other furniture at home.
If you have any questions on the incontinence supplies mentioned in this article, please vist the Bedding Protection and Personal Care pages or call us at (800) 563-0161.
We're always happy to help!