5 Must-Have Accessories for Individuals with Bladder or Bowel Dysfunction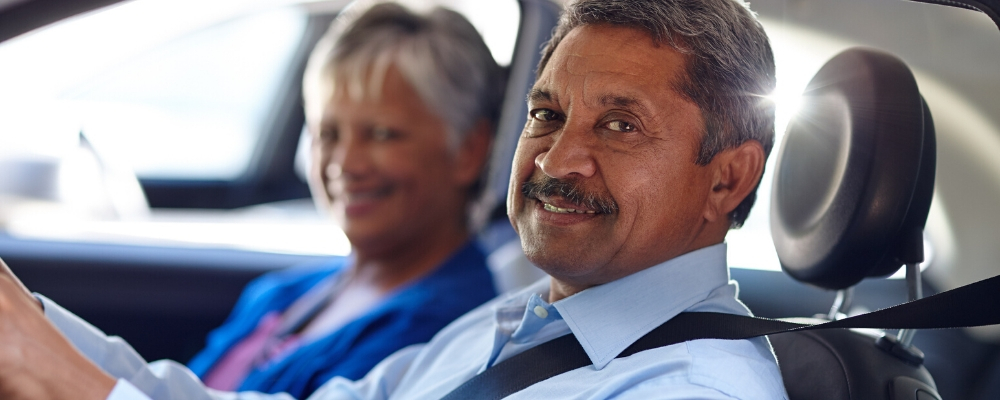 You're sitting in your car staring blankly at the steering wheel wondering what your next step will be. Your heart starts to race. Palms start to clam up. You're in a parking lot of a mall and there are people walking all around your car. You look down and notice a wet spot that's on the front of your pants. Does this scene sound familiar? What products can you use to clean and protect these types of accidents? If you have bladder or bowel dysfunction, we'll explain the five best accessories so you don't have to experience this situation again.
First, you'll want to make sure you're already wearing an absorbent tab-style brief or pull-on for your needs. Briefs with a plastic exterior are best for bowel protection because they offer a tighter fit around the legs. The plastic exterior also helps with odor control. If you need a product that's designed to contain just urine, then you can choose from a super absorbent pull-up style adult diaper. The product you choose is really based on your own needs and personal preference. After you've decided on the brief or pull-on you're going to use, then you'll want these five accessories to stay protected in public and at home.
These wipes are really the most cost-effective wipes available on NorthShore. Why? Because the wipes are larger than others (9" X 13") and are more durable than other adult wipe brands on the site. NorthShore Supreme Quilted Wipes are super soft and quilted so they leave your skin feeling fresh and clean. These adult wipes are also great for people with sensitive skin. The cleansing wipes are hypoallergenic and made with aloe and calendula. Clean up any bowel or urinary voids while keeping your skin healthy during those unexpected accidents.
"Excellent product. Fresh, clean smelling, no perfume or obtrusive scent. Nice large sheet, leaves one completely clean..." – Thepatman47, NorthShore Customer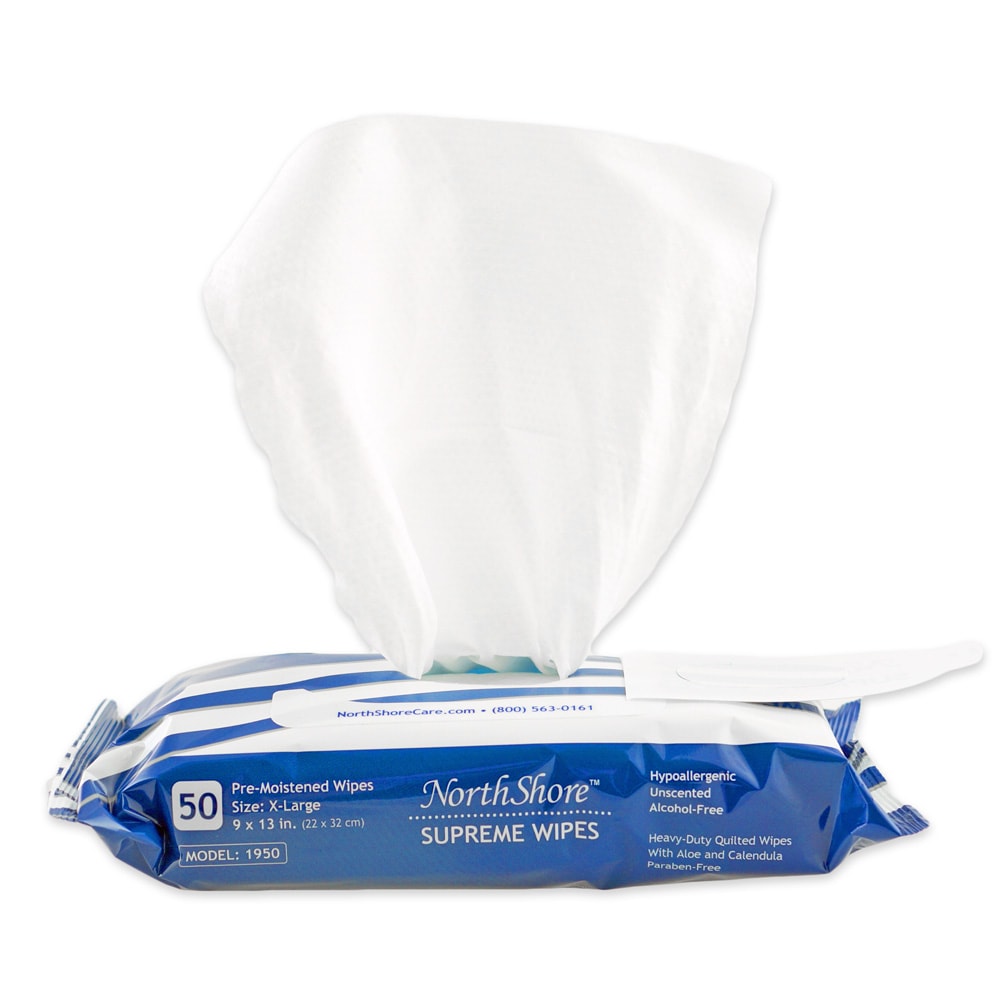 If you need to dispose of an unexpected soiled diaper or even soiled underwear, these large-sized disposal bags are the ones to use. They are the perfect disposal bags for adult-sized diapers and pads. The bags are 10" wide by 12" in height, and include handles to seal up completely. The fresh powder scent also helps with those strong smells. Lastly, the bag's blue color keeps the contents in the bag hidden. No one needs to see what's in there, except you.
"WOW! These put other bags to shame. I tried using the grocery store bags but they just don't contain the odor like these do. They're strong, heavenly scented (pun intended), and large enough for an overnight diaper with [an] extra-large booster." – BellyBag58, NorthShore Customer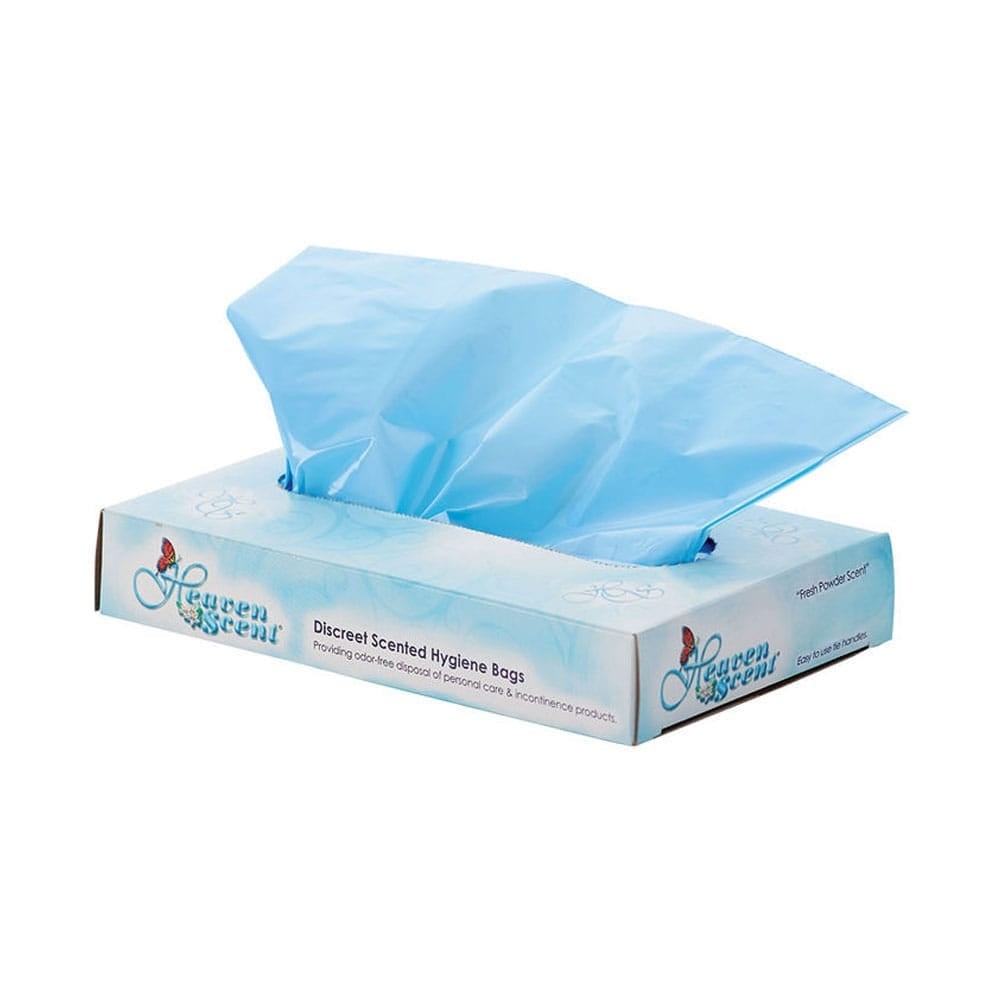 Who knew a two-ounce bottle of spray could do such wonders? Whether you're in a public restroom, or just need a quick freshen up in the car, this spray helps the area smelling fresh! Keep a bottle at home and in your car's glove compartment. The bottle is small enough it can fit in any purse or gym bag.
"I bought this item to help eliminate orders when Mom has an accident. It is one of the best eliminators I've been fortunate to find and willing to write a review. Definitely a "must-have." – NaNa Salorio


When you're out and about these three daily accessories can help you stay confident and protected when you're out and about. As people with bladder or bowel leakage know, additional protection is oftentimes needed at night. Use the following accessories to stay dry in bed.
This protector goes under your bedsheets and keeps your mattress free from bladder and bowel voids, other stains, and dust mites. The protector works like a fitted sheet that you can remove easily. The mattress protector offers a terry-cloth fabric top-layer that has a special Miracle Membrane. This special material allows you to stay comfortable and cool while you're asleep. Cleaning is easy too. The protector is machine washable and dryer-friendly. Still on the fence about this protector? Sleep soundly with a factory guarantee that you can count on. If the mattress protector leaks or tears for whatever reason when in use, Protect-A-Bed will replace it at no cost.
"Great product, and exactly as described! Lightweight, quiet, and not hot; worth every penny. I liked it so much that I ordered more for two additional beds." - Eldots, NorthShore Customer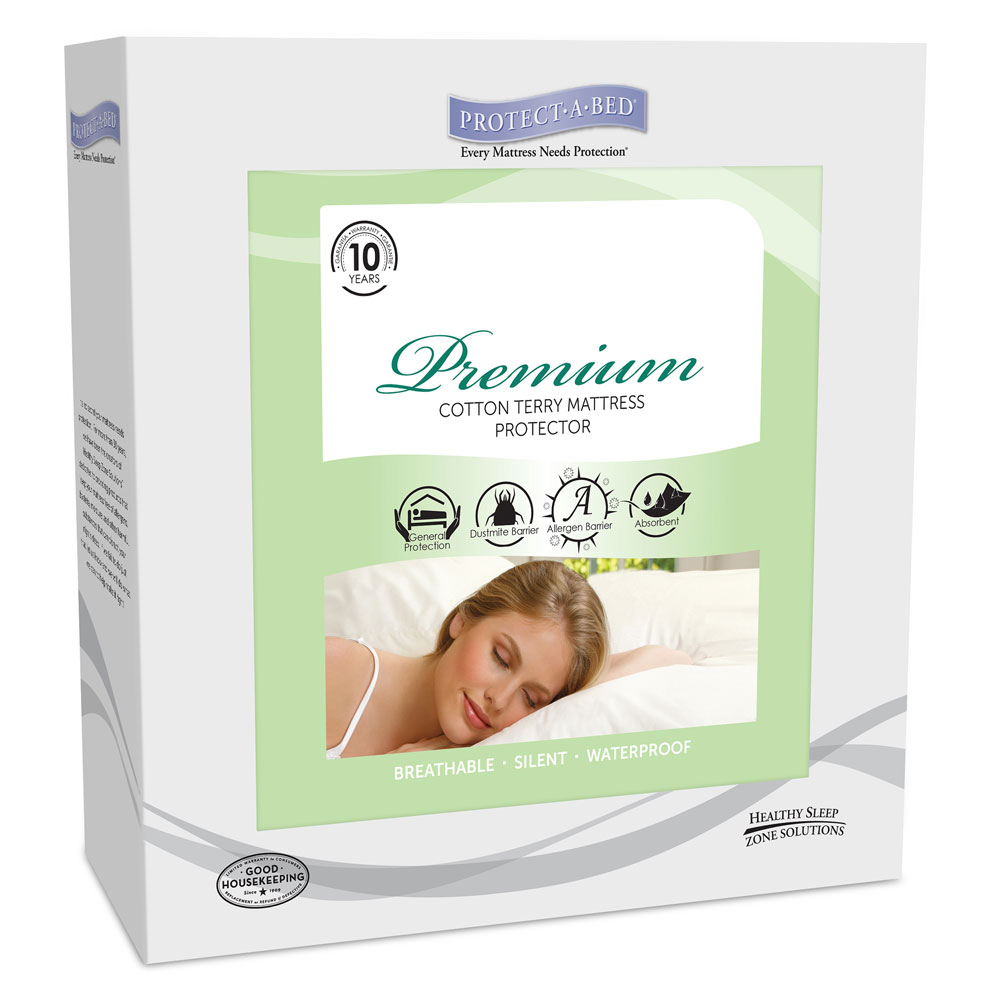 Use these heavy-duty washable, reuseable bed pads as an additional waterproof protective layer over your bedsheets. The bed pads come in various sizes (L-2XL) can hold up to 67 ounces of liquid. That's equivalent to around eight glasses of water! You can throw these bed pads in your washing machine, dry on medium heat and you're done. However, we don't recommend using fabric softeners during the washing cycle. When drying the Champion XD bed pad, the unique stitching prevents dryer blow-out; when the layers of the pad separate in the dryer. The bed pad keeps its integrity, shape, and absorbency even when dried.
"I bought these pads over 4 years ago and am still using them. These are, by far, the most absorbent, leak-proof comfortable bed pads on the market! Also, they stay flat and don't roll up or crinkle. You will NOT be disappointed!" - AnnieT, NorthShore Customer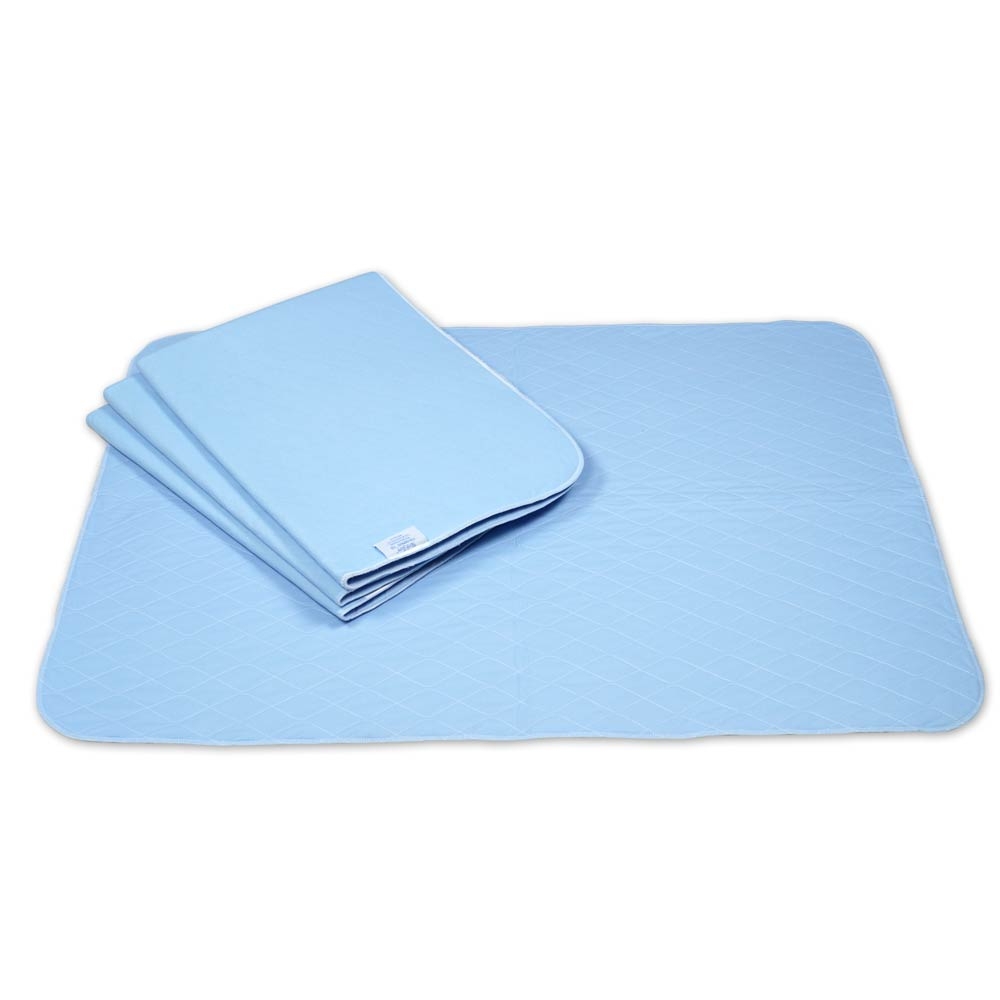 Next time you find yourself in a difficult situation, be sure to have these five accessories on hand. You don't need to be sitting in your car with sweaty palms wondering what your next step will be. You don't need to be laying in bed in wetness. Having the right absorbent product and these accessories like the Heaven Scent bags, odor eliminator, and heavy-duty adult wipes can make all the difference when you're out. Mattress protectors and washable bed pads can help you have a better night's sleep. If you have any questions on these products, please don't hesitate to contact us at (800) 563-0161.

We're always happy to help!