Pack Your Carry-On with These 5 Essential Incontinence Products


"I can't believe I forgot it at home!" It's a common phrase that travelers say when they've realized they forgot something, usually when they're already seated on the plane. If you're traveling this summer, hopefully, you won't forget anything important that you need on your trip. Luckily, you can prevent this situation from happening with prior planning!

If you're managing incontinence, it's important to prepare as much as you can for your trip; this includes packing your baggage accordingly. Regardless if you're checking a bag or not, you want to make sure that your carry-on bag is packed with the right supplies. These travel-sized products will help you stay fresh, clean and most importantly, protected. Before we get into the specific products to pack in your carry-on, here are some general tips to consider before your trip.
Tips to Prepare for Your Trip
- Make a list of your must-have items a day or two before your trip.
- Follow the 3-1-1 Rule for carry-on bags - you're allowed to bring a total of 3.4 ounces in a quart-sized resealable bag.
- Pack your phone charger to ensure your phone is always in full charge mode.
- Bring hand sanitizing wipes or gel to prevent sickness.

- Know where the bathrooms are within your vicinity. There are many bathroom locator apps available on both iPhone and Android devices.

- Roll your clothes rather than layer them in your suitcase/carry-on bag - this adds more space in your bag.

- Check-in online if your airline offers it, it'll save you time at the airport.
- You'll also need incontinence supplies that don't take up much room but still give you the protection you're looking for. Here are our top 5 travel-friendly items that we think you should pack in your carry-on bag.
Incontinence Products to Pack in Your Carry-On
1. Medline Odor Eliminator (2 oz. bottle)
This 2-ounce odor eliminator follows the 3-1-1 rule, so if you still have room for liquids, consider this product. Use this spray after a visit to the restroom or after an unexpected accident. You can spray it on your clothing, or in the general area where you're changing to eliminate any odors from a recent accident or void.


2. NorthShore Supreme Quilted Travel Wipes (10 Ct.) – If your flight is delayed or you just need to get clean, use these wipes offered in a travel pack.
Traveling for hours at a time can require a freshen-up. These extra-large (9 X 13) adult cleansing wipes not only clean you thoroughly with quilted texture, but they are also great for people with sensitive skin. The wipes are hypoallergenic and are made with a special formula that includes aloe and calendula.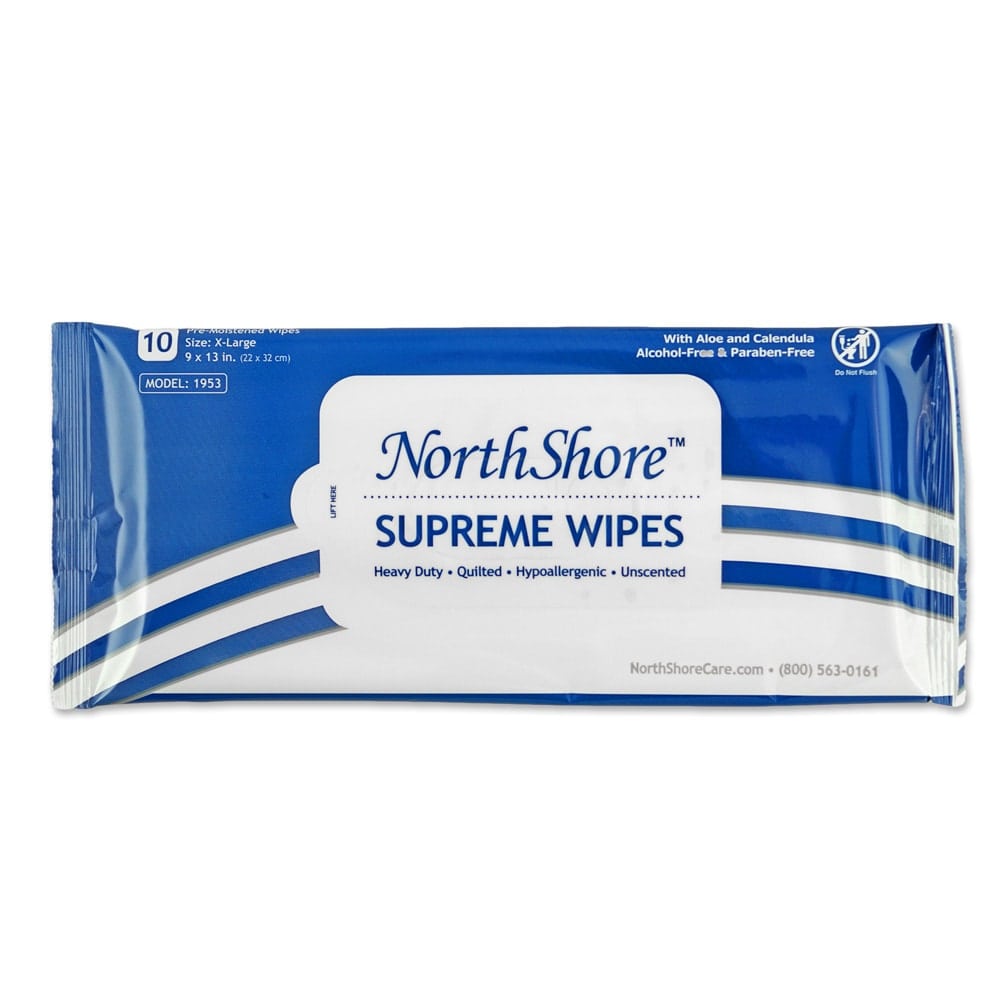 3. NorthShore DynaDry™ Supreme Liner –This liner is a nice option if you're managing light to moderate bowel and urinary incontinence and don't have room to pack your absorbent brief or pull-on. Remember this liner must be worn in regular underwear, so be aware of your needs before you order. You can order a free sample online before your trip to try it out first. The liner is contoured shape so it stays close to the body when worn. Built-in leak guards keep you protected when you're seated and during any movements.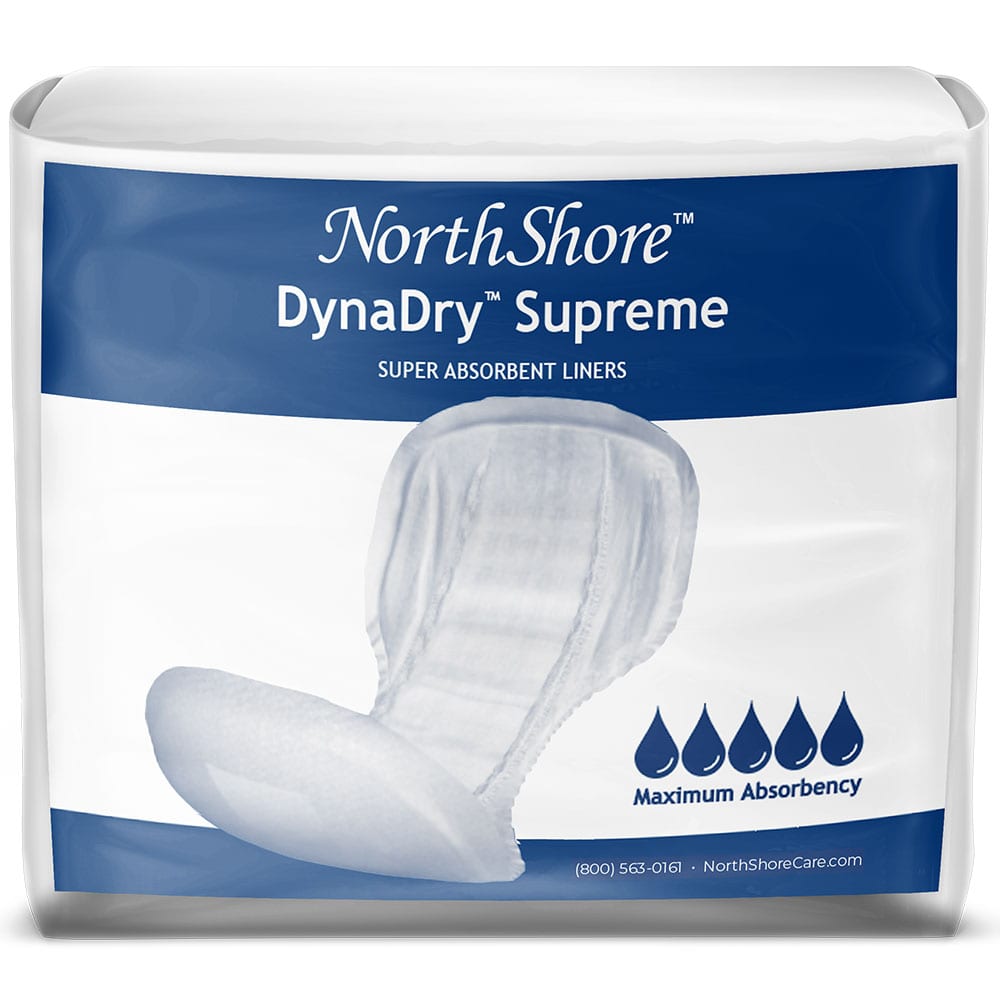 4. GaryWear Active Briefs – Use this cover as an extra layer of protection at the airport or during your eight-plus hour-long flight. The covers have narrow leg openings and are form-fitting so be sure to measure yourself so you get the best size. These covers are 100% waterproof and contain any liquid that may come out of your absorbent product. The covers are light-weight and breathable so packing them is easy!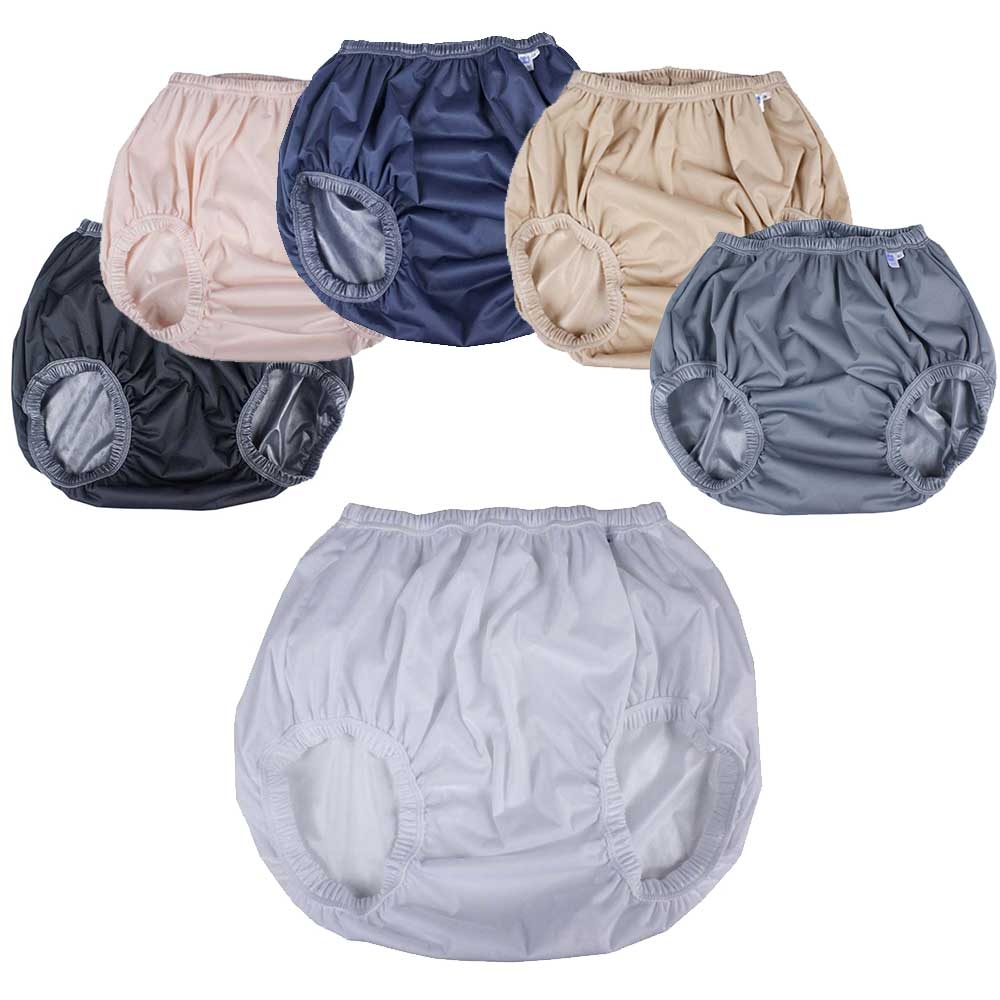 5. Heaven Scent Diaper Disposal Bags – These adult-sized, powder scented disposal bags contain odors from incontinence products in a discreet fashion. Their opaque blue color hides undesirable messes from the outside. The convenient handle ties secure odors inside the bag. You don't need to bring the whole box of the bags. Pack 2-3 bags in your carry-on, depending on your need. You can even use these bags for in-flight garbage you didn't get a chance to throw away, or even store clothing if a change is needed.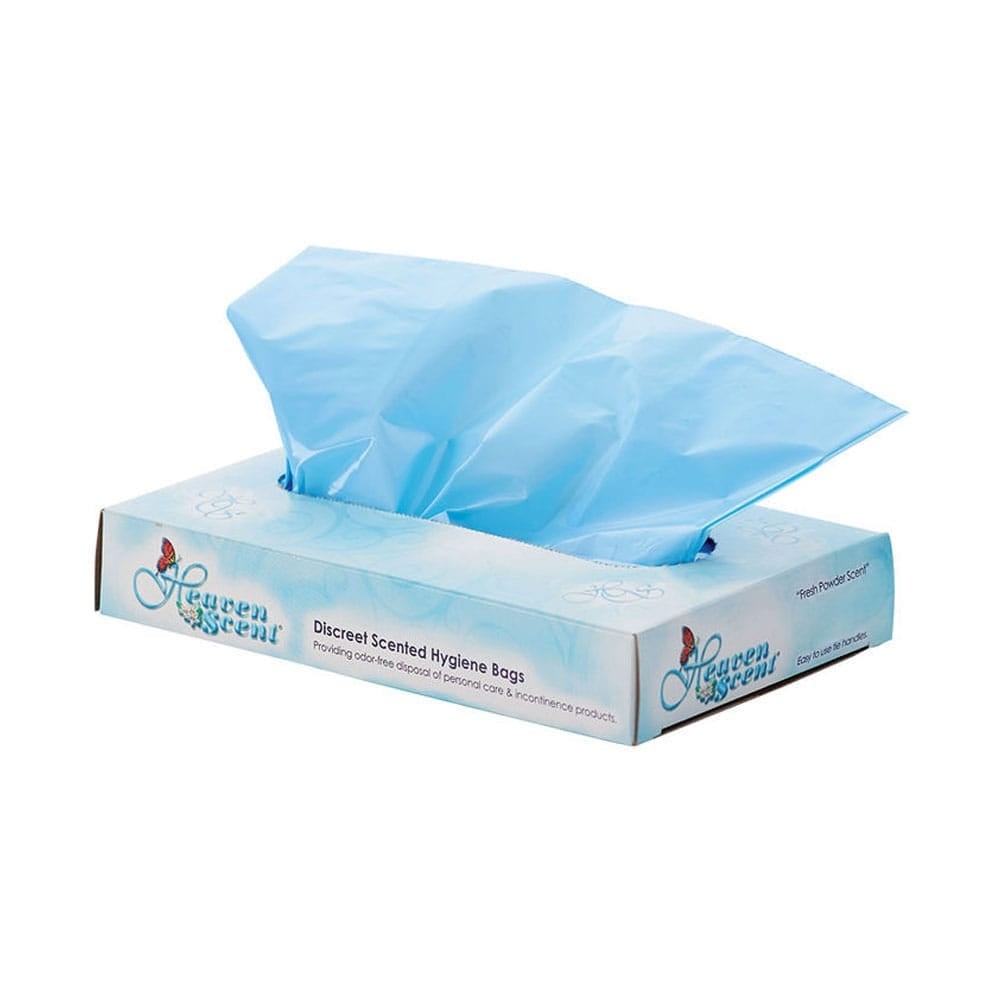 Remember these five products when you're ready to pack your carry-on bag. The products don't take up space and will protect you from leaks and odors during long security lines, boarding lines, and of course, your flight.
The NorthShore Supreme Quilted Wipes to keep you cleaner if an accident should happen or when you need a freshen up in the air when the seatbelt sign is off.

The Medline Odor Eliminator Spray comes in handy when you need a fresh scent in a public restroom.

The NorthShore DynaDry™ Supreme Liners are a less-bulky option for people that have moderate bladder or bowel leakage.
The GaryWear Active Briefs are an additional layer of protection you can wear over your regular incontinence product to prevent leaks from getting onto your clothes.
Traveling can be stressful, even for the most experienced travelers. But it doesn't have to be with the right preparation. Don't forget to check-in online beforehand if your airline allows. Pack products that will keep you dry, clean and most importantly, comfortable during your flight!
Have additional questions on these products? Call us at (800) 563-0161.
We're always happy to help!