Pack Your Carry-On with These 5 Essential Incontinence Products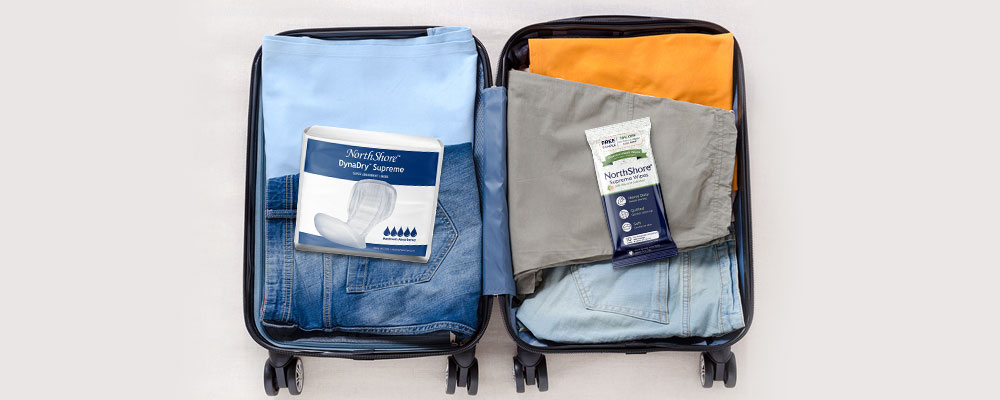 "I can't believe I forgot it at home!" It's a common phrase that travelers exclaim when they've realized they forgot something, usually when they're already seated on the plane. If you're traveling this year, hopefully, you won't forget anything important that you need on your trip.

From traveling long distances, the holidays can be nerve-wracking, especially for individuals managing incontinence, according to Advanced Urology. If you or a loved one is managing incontinence, it's important to prepare as much as you can for any trip; this includes packing baggage accordingly. This may include making sure carry-on luggage is packed with the right incontinence supplies. These travel-sized product recommendations can help keep everyone fresh, clean and most importantly, protected.
Preparing for a Trip While Managing Incontinence
Book an aisle seat to ensure easy access to restrooms.

Make a list of your must-have items a day or two before your trip.

Follow the Federal Aviation Administration 3-1-1 Rule for carry-on bags - you're allowed to bring a total of 3.4 ounces in a quart-sized plastic bag.

Pack a phone charger to ensure your phone is always ready.

Bring hand sanitizing wipes or gel to prevent sickness. Know where the bathrooms are within your vicinity. There are many bathroom locator apps available on both iPhone and Android devices. Roll your clothes rather than layer them in your suitcase/carry-on bag - this adds more space for other items

Check-in online if your airline offers it to save time at the airport.

Bring plastic bags to put any soiled clothes in until a washing machine is available. According to Advanced Urology, a plastic bag might also help ensure discreetness at a holiday function or event.
You'll want incontinence products and supplies that don't take up much room but still give you the protection you're looking for. Here are our top 5 travel-friendly items that we think you should pack in your carry-on bag.
Incontinence Products to Pack in Your Carry-On
1. NorthShore Supreme Quilted Travel Wipes (10 Ct.)
If your flight is delayed or you just need to get clean, use these quilted wipes offered in a travel pack sizing. Traveling for hours at a time can require a freshen-up. These extra-large (9" X 13") hypoallergenic and disposable cleansing wipes clean you thoroughly and are great for people with sensitive skin. The wipes are made with a special formula that includes aloe and calendula.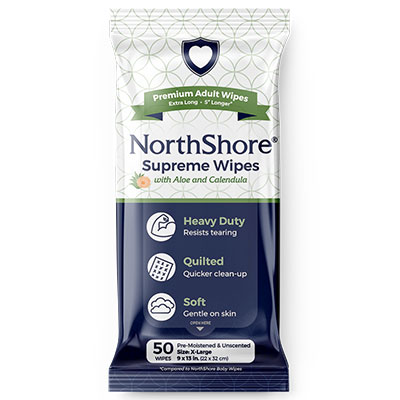 2. NorthShore DynaDry Supreme Liner
This liner is a nice option if you're managing moderate to heavier urinary and bowel incontinence and don't have room to pack your absorbent brief or pull-on. The DynaDry Liner should be worn in regular underwear. It features a contoured shape so it stays close to the body when worn. Built-in leak guards provided added protection when seated and moving around.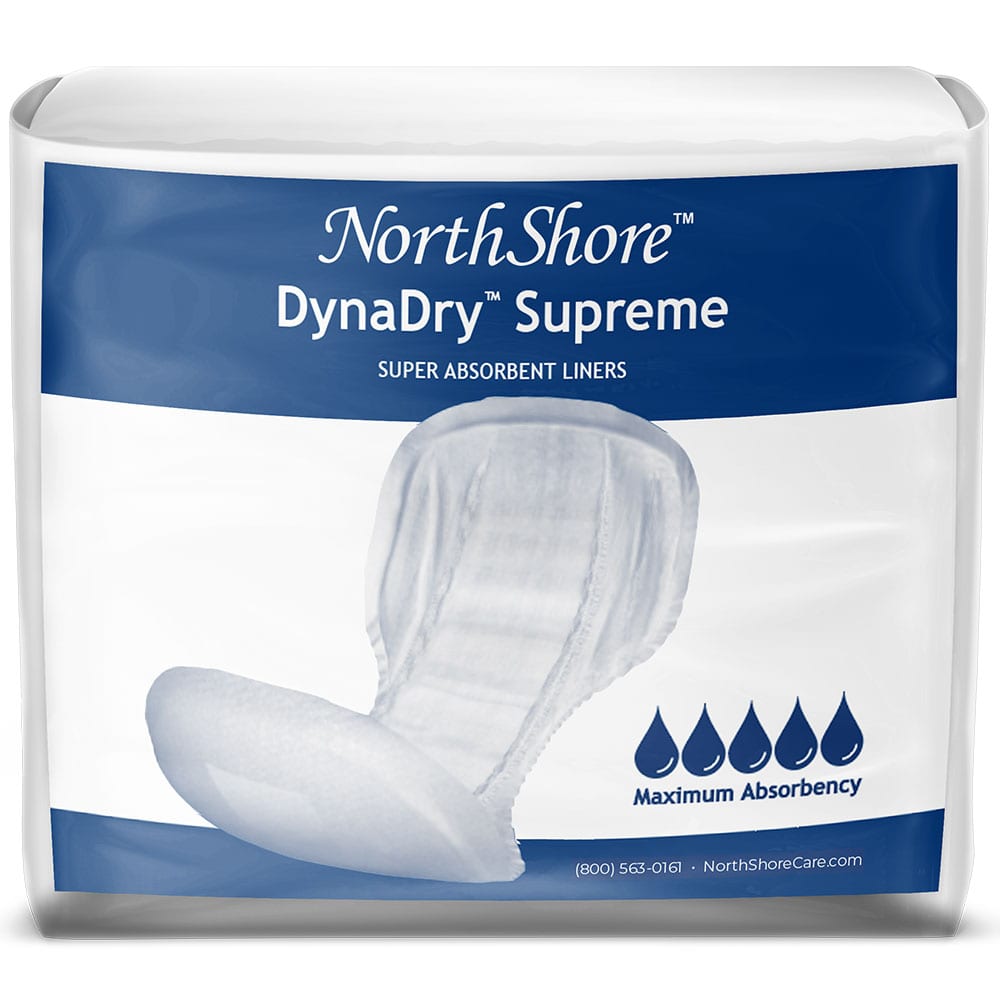 3. Covers for Tab-Style Adult Diapers/Pull-Ons
Use a waterproof cover as an extra layer of protection to prevent leaks and sagging. They feature narrow leg openings and are form-fitting so be sure to measure before ordering to get the best size. The covers are 100% waterproof and are designed to contain liquids that contain any liquid that may come out of your absorbent product. Packing them is easy because they are light-weight and breathable.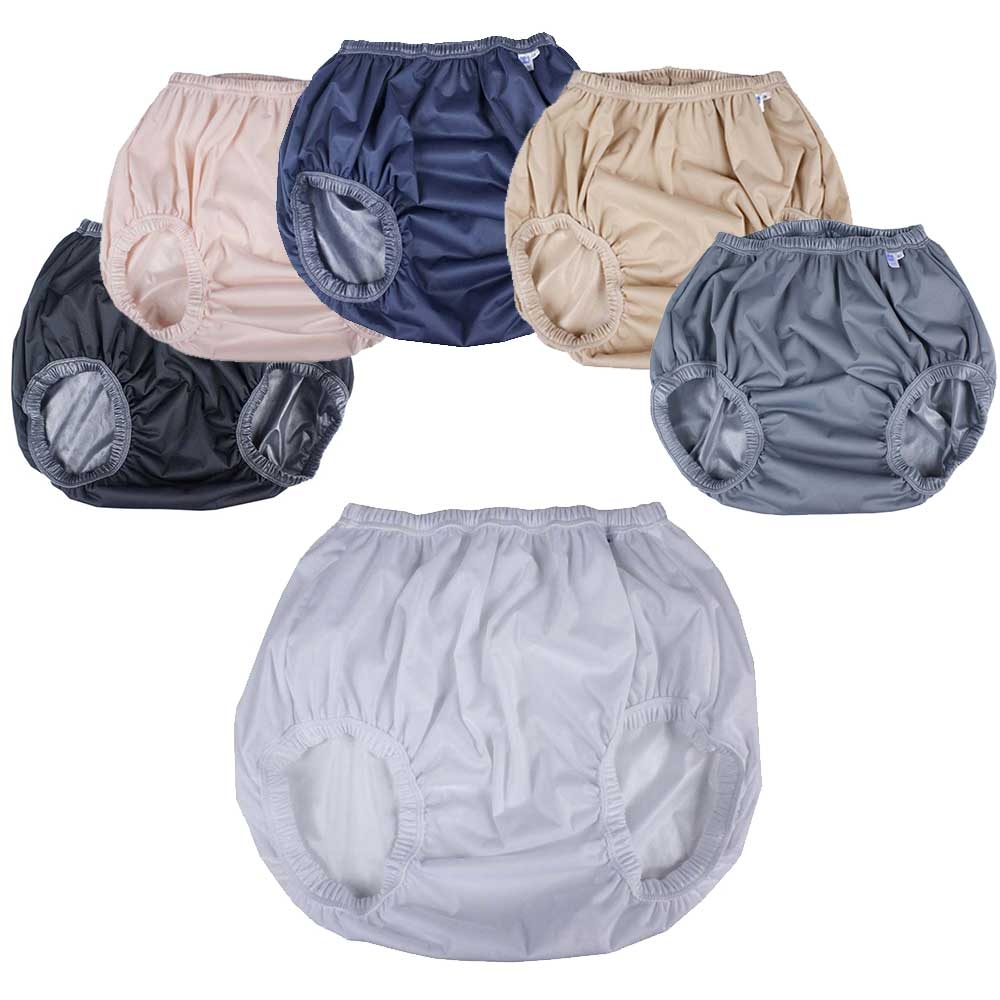 These adult-sized, powder scented disposal bags contain odors in a discreet fashion. The convenient handle ties secure odors inside the bag and make cleanup easy.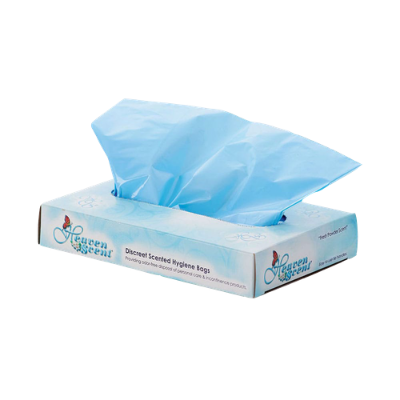 5. NorthShore Contoured Booster Pads & Diaper Doublers
These flow-through pads are considerably thinner than most booster pads, so they shouldn't take up much space. NorthShore Booster pads add absorbency to disposable products and wick away wetness from the body.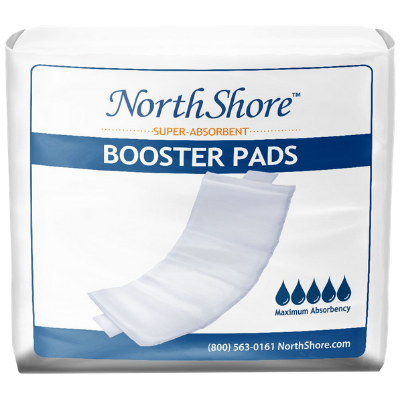 You may want to pack additional items but these 5 products should help you prepare your carry-on bag for any upcoming trips. Our recommendations don't take up a lot of space and provide leak and odor protection when waiting in long lines and traveling worry free.
Traveling can be stressful, even for the most experienced travelers. But it doesn't have to be with the right preparation. Don't forget to check-in online beforehand if your airline allows. Pack products that will help ensure dryness and most importantly, enjoy your trip!
If you would like more information on these or other products and supplies, call us at (800) 563-0161 or visit us online at NorthShore.com.
We're always happy to help!


You must have an account to save your Favorites List.