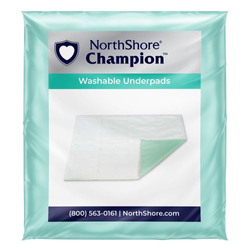 NorthShore Champion Washable Underpads
NorthShore Item:

Select Option
Model:

Select Option
The Champion line of washable underpads combines convenience, performance and value for an unbeatable combination! Soft, highly absorbent and durable. Made to last up to 250 washings. Non-slip surface.
---
NorthShore Washable Underpads Comparison Chart
Which One Will You Choose?
Customer Reviews / Questions & Answers
Please login to access your saved items list. If you don't have an account, create one today to start your list.