Printed Adult Diapers (Briefs)
NorthShore has a variety of tab-style briefs available in patterns and colors. Add a little variety to your life with a brightly colored or patterned brief and get up to 12 hours of absorbency for when all else fails!
Other Products that Complement Tab-Style Briefs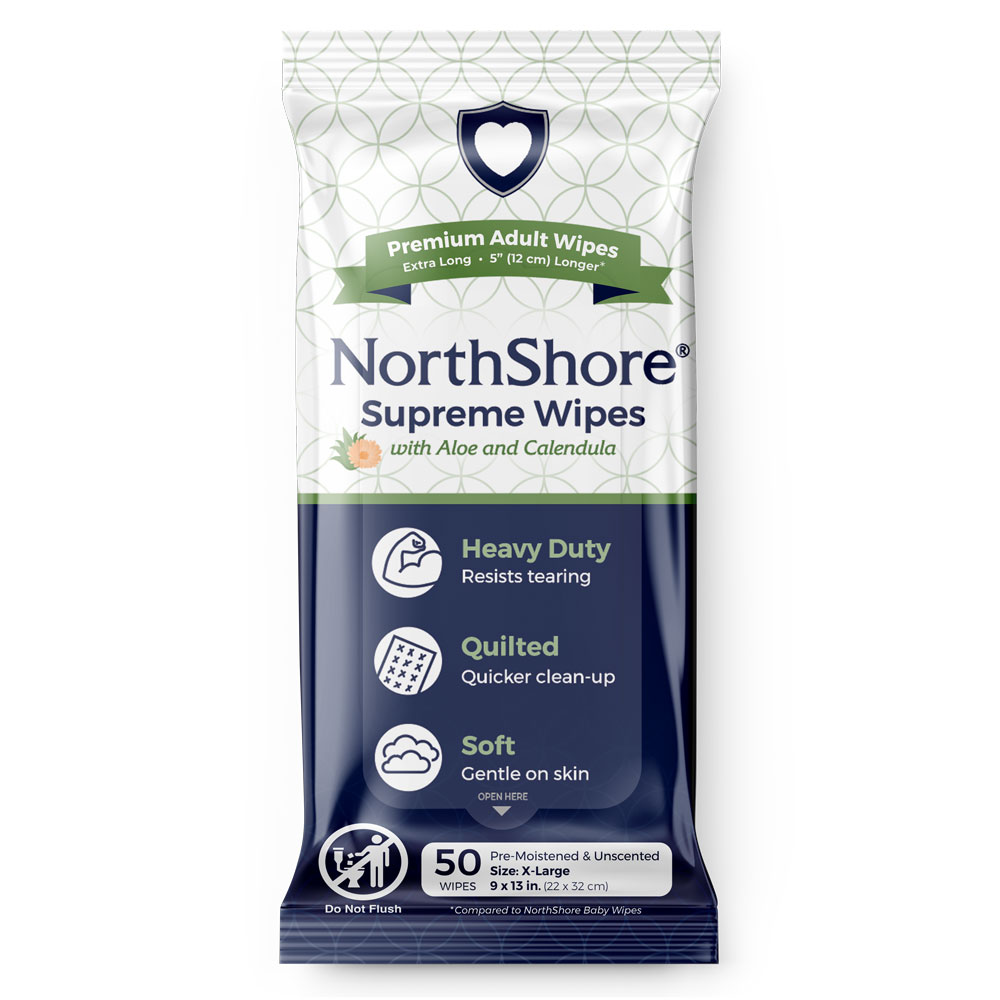 NorthShore Supreme Heavy-Duty Quilted Wipes, X-Large, Pack/50
Starting at $6.99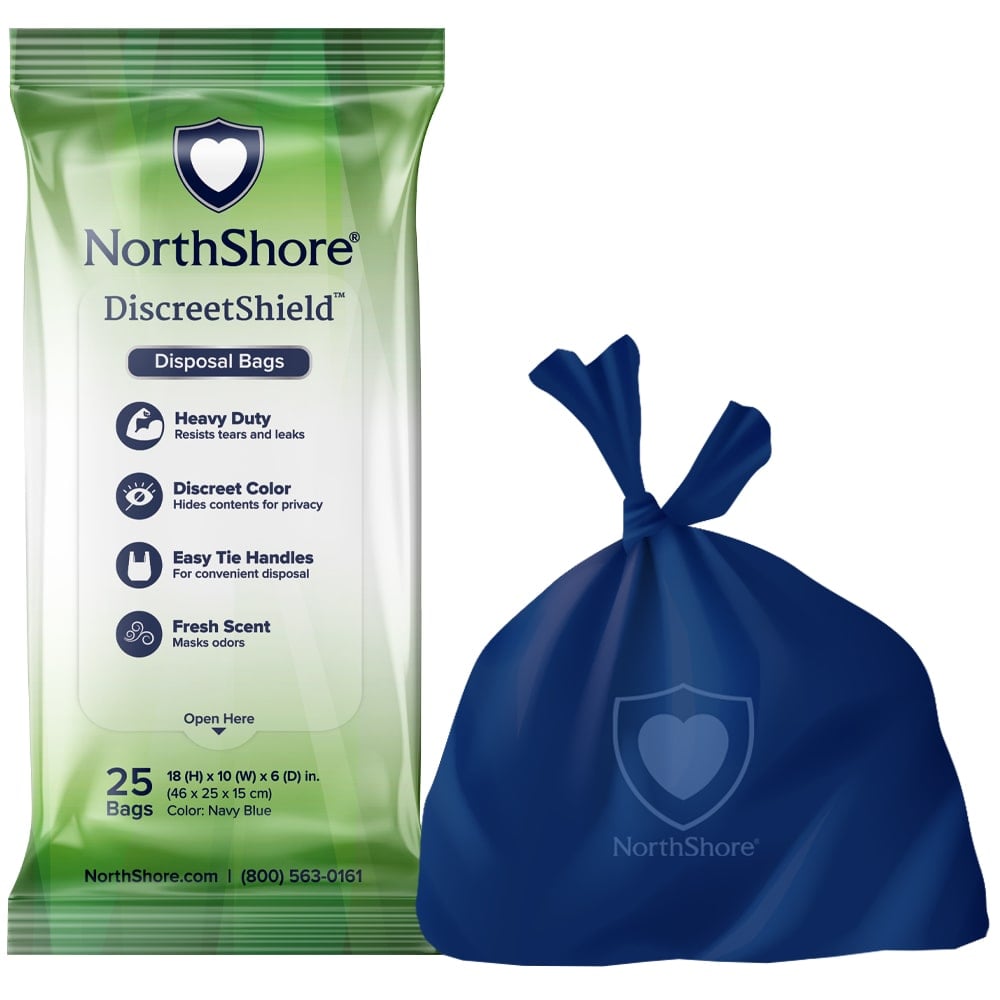 NorthShore DiscreetShield Disposal Bags, Pack/25
Starting at $6.99
Looking for an Extra Boost of Protection?
NorthShore EternaDry Booster Pads Diaper Doublers
Starting at $3.99
A Booster adds absorbency to a disposable undergarment. When filled with liquid, it flows through into the diaper or brief. NorthShore® EternaDry® Booster Pads have higher absorbency, more sizes & lower cost than most other brands. Slim, soft & super-absorbent. Has adhesive backing that holds it in place and enables you to stack multiple boosters.
READ MORE
NorthShore Tab-Style Brief Comparison Chart
Which one will you choose?
Adhesive Tapes with Plastic Front Landing Zone (2XL - Hook & Look Tabs with Frontal Landing Zone)
Adhesive Tapes with Plastic Front Landing Zone
Adhesive Tapes with Plastic Front Landing Zone
Refastenable Second Chance Tape Tabs
Tab-Style Printed Adult Diapers
We carry an assortment of printed adult diapers that come in a wide variety of colors, patterns and styles. Our selection includes:

• MEGAMAX: These maximum absorbency adult diapers are available in white, black and an array of fashionable colors. Choose from pink, blue or tie-dye.
• MEGAMAX AirLock: The same reliable 9 hours of absorbency and breathable cloth-like exterior as MEGAMAX Air now with a more secure plastic frontal landing zone and heavy-duty adhesive tabs! These absorbent briefs provide excellent coverage in the front and rear even for active users and restless sleepers. Available in a classic White and discreet Black.
• Crinklz: These extra thick Crinklz briefs feature a fun and colorful printed plastic exterior. Our original pattern features cute baby lions, tigers, bears, monkeys and foxes. Looking for more options? Change things up with our playful Aquanauts or the fun Astronauts print. What's more, these adult diapers offer a premium fit with complete leakage protection for urinary and bowel incontinence.



Increased Confidence

With

Printed Adult Diapers
Incontinence solutions tend to focus on the practical side of things. While maximum protection is essential, we also know that our customers like to be dry and stylish. At NorthShore, we make absorbent briefs in a range of vibrant colors and patterns so that people managing incontinence have more options when choosing what they wear.
What we wear changes how we feel, hold ourselves and interact with others. Even if no one sees what's under our clothes, choosing colors that make us feel confident and stylish can change everything.




Why Choose NorthShore Adult Diapers?
At NorthShore, we are committed to providing our customers with premium incontinence products to keep them dry, comfortable and confident. Our inventory of printed adult diapers and other incontinence supplies help individuals live life leak-free and worry-free.

If you need adult diapers with style, our team is ready to help. Our convenient Product Finder helps you locate the perfect diaper or absorbent undergarment that best matches your needs. Need more assistance? Contact us online today or call us at 800-563-0161 to get personalized recommendations.


Please login to access your saved items list. If you don't have an account, create one today to start your list.